The Electrocomp Group once again held its 'SA Best' technical training seminar series on 16 May at Gallagher Convention Centre in Johannesburg; 17 May at Sica's Guest House in Durban; and 18 May at Stellenbosch Lodge in Cape Town.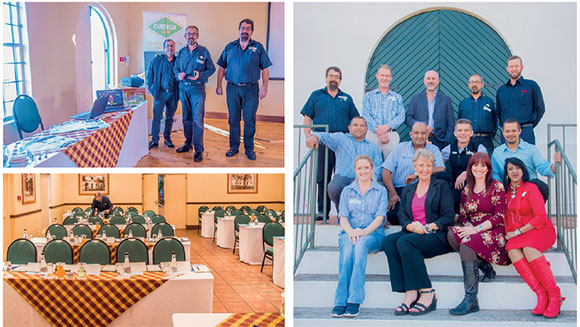 All three days were well attended by a cross section of engineers and designers from the electronics industry, who were able to deepen their knowledge through a series of presentations given by local and overseas experts, as well as network and get some hands-on time with products during breaks in proceedings.
Represented by member companies Electrocomp, NuVision Electronics and CST Electronics, a diverse range of topics were covered. They included Maxim Integrated's DeepCover security portfolio and its potential for IoT applications; Fibocom's G510 wireless module with LCC package, supporting 850/900/1800/1900 MHz frequencies; designing with Monolithic Power Systems' DC-DC converters, lithium-ion battery chargers and LED drivers using MPS design tools; the Renesas Synergy comprehensive, integrated design platform for bringing complex system designs to market fast; the rugged GTT carrier grade wireless enclosure and antenna solution for outdoor applications; and Silicon Labs' Wireless Gecko portfolio for Bluetooth Smart, mesh networking and single-chip multiprotocol designs.
Terry Cousins (Johannesburg), Colin Govender (Durban) and Marius Celliers (Cape Town) were lucky recipients of R500 Takealot gift vouchers sponsored by Dataweek.
For more information contact Electrocomp, +27 (0)11 458 9000, andrew@electrocomp.co.za, www.electrocomp.co.za