printer friendly version
From the editor's desk: Fake chips aren't going away
16 August 2017
News
Anyone who's designed and tested electronic circuits will tell you, having a circuit that doesn't work is not the worst that can happen; it's the intermittent faults that really hurt. For a product that's gone into full production, having those products begin to fail in the field is about the worst outcome the manufacturer can face, necessitating repairs, recalls and possibly even redesigns. All of these problems, and many others besides, can be caused by fake or counterfeit electronic components.
It's important to have a clear definition of what exactly makes a fake component fake, and the US Department of Commerce provides a definition of a counterfeit electronic part as "one that is not genuine because it: is an unauthorised copy; does not conform to original OCM (original component manufacturer) design, model or performance standards; is not produced by the OCM or is produced by unauthorised contractors; is an off-specification, defective, or used OCM product sold as 'new' or working; or has incorrect or false markings or documentation, or both."
You may imagine these counterfeit chips being manufactured using cobbled together or out-of-date manufacturing equipment in a factory off some back alley in Shanghai and loaded into the back of an unmarked truck in the dead of night, but there are in fact several ways for them to find their way into the supply chain. While many are indeed made on illegal production lines, they are not always of such poor quality as to fail immediately, or at all, but substandard or non-existent cleanliness, packaging and testing means they almost never meet the guaranteed specifications of the 'real McCoy'.
Other ways for them to be dispersed is by being salvaged from electronic waste, cleaned up and sold on the grey market. Buyers in particular risk of this tactic are those looking to obtain obsolete parts that are critical to their product's design. Your best bet is always to buy from the original component manufacturer or one of their authorised distributors/resellers. Some companies even buy up stock of soon-to-be-obsolete parts and stockpile them, providing a legitimate supply source far beyond their obsolescence date.
There have also been claims of manufacturing rejects being packaged, marked and interjected into the supply chain as fully tested devices, by someone with access to the production facility. Amazon had a scare recently with stories of fake AMD processors showing up for sale, supposedly originating from a case of a customer who returned one as faulty, in its original and apparently unopened packaging, only to be resold to an unsuspecting buyer.
It's not only unscrupulous or desperate electronics manufacturers who fall victim to counterfeit components. Last year three Chinese men pleaded guilty to conspiring to buy genuine field-programmable gate arrays (FPGAs) stolen from a US Navy base and replacing them with fake versions. An undercover agent foiled the plot before the duds could find their way into critical weapons systems.
The problem of counterfeit components has reached such proportions that the Silicon Industry Association (SIA) in the USA has set up an anti-counterfeiting task force which works continuously to curtail the supply and demand for these illegal products and to educate customers on how to avoid purchasing counterfeits. The association produced a 28-page white paper in 2013 which described the size of the problem and methods to mitigate the dangers. While it goes into much detail, the upshot of that white paper amounts to what should be considered common sense:
"As compared to the authorised market, the open market, including independent distributors, brokers, and Internet-based component exchanges, has far fewer controls over proper handling, storage and transportation of components, and often lacks component traceability to the manufacturer. This lack of controls and traceability, along with the frequency and ease at which components move through this non-authorised supply chain make the open market an easy target for counterfeiters to infiltrate to sell their illegal products that often have poor reliability. Semiconductor products purchased on the open market may be cheaper in the short-term than those bought from authorised sources, but they can be far more expensive in the long-term if they are counterfeit and/or were improperly handled and stored, thus potentially resulting in major rework costs and high warranty or liability claims."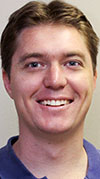 Postscript:
Have you ever been the victim of counterfeit components, or do you know of anyone who has? Send me your story – anonymously if you wish – to brett@technews.co.za
Brett van den Bosch
Editor
Credit(s)
Further reading:
A journey into the automation unknown
31 August 2020 , News
From small-town specialised machine builder to global technology company, Jendamark Automation's business journey has been characterised by calculated leaps into the unknown. And, as South African manufacturers 
...
Read more...
---
Resources for home and building automation
31 August 2020, TRX Electronics , News
Mouser Electronics is expanding its comprehensive range of building automation solutions from Silicon Labs, TE Connectivity (TE), and Littelfuse for the rapidly growing smart home and building automation 
...
Read more...
---
From the editor's desk: Enough of 2020 already
31 August 2020, Technews Publishing , News
Forgive me, but I don't think I'm alone in being a bit all over the place mentally at the moment. So far, two of my colleagues have been diagnosed positive for COVID-19 and have fortunately recovered. 
...
Read more...
---
Tribute to Paul Soteriou
31 August 2020 , News
Paul Soteriou, a man always willing to share what he had with a smile and with a deep-found love for South Africa, passed away earlier this year.
Read more...
---
Personality profile: Brian Andrew
31 August 2020, RS Components (SA) , News
With a father who is a civil engineer and an older brother who is a chemical engineer, you could say engineering was in the DNA of Brian Andrew.
Read more...
---
SA company scores in major international renewable energy project
31 August 2020, ETION Create , News
South African-based Etion Create has been selected as one of the preferred suppliers in the Sofia offshore wind farm project in the United Kingdom, one of the largest in the world. Etion Create, an original 
...
Read more...
---
Company profile: Vepac Electronics
31 August 2020, Vepac Electronics , News
Vepac Electronics was formed in 1987 and has been operating in South Africa since 1976 as Vero UK. Vepac Electronics was formed as a management buyout of Vero UK by the management at the time led by 
...
Read more...
---
South African stakeholders commit to responsible AI
31 August 2020 , News
Much like a microcosm of our socio-economic context, the artificial intelligence (AI) landscape in South Africa is uneven and burdened with regulatory challenges. If not addressed, these challenges could 
...
Read more...
---
Clearing the Static
31 August 2020, Actum Electronics , News
Ionisation and static control
Electronic products normally consist of conductors and insulators. Within the ESD-protected workstation, insulators can be found on products such as PCBs, onthe tools being 
...
Read more...
---
Women taking the lead in engineering
31 August 2020 , Editor's Choice, News
Alaris Antennas is an engineering company specialising in the design and production of (often) customised antennas for electronic warfare. This is not an industry that typically attracts women to steer 
...
Read more...
---