printer friendly version
Electronics expo completes first lap of Kyalami
13 July 2016
News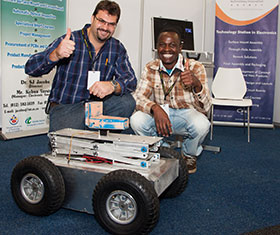 The electronics engineering community came together for its annual exhibition on the 22nd and 23rd of June, under a new guise and at a new venue.
This was the first such event held independently under the auspices of AREI, the Association of Representatives for the Electronics Industry, which evolved out of the former ADEC (Association of Distributors and manufacturers of Electronic Components) near the end of 2014. The event, branded as the 'South African Electronics Industry (SAEI) Expo 2016', was held at the newly revamped Kyalami Exhibition and Conference Centre, right in the heart of the famous race track.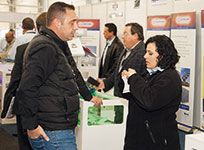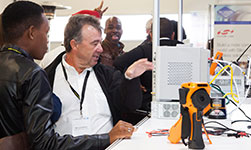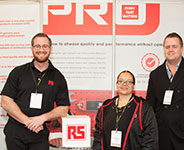 The expo attracted nearly 40 of the country's leading component and equipment distributors, educational institutions, service providers and the likes. In addition to exhibition space, the show featured a seminar venue where local and overseas specialists passed on their knowledge of topics spanning a broad cross-section of electronics engineering spheres. All told, close to 500 visitors attended the 2-day event.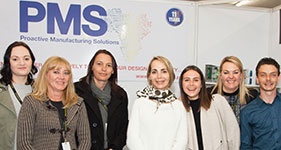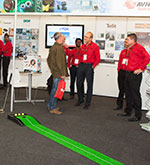 Further reading:
A journey into the automation unknown
31 August 2020 , News
From small-town specialised machine builder to global technology company, Jendamark Automation's business journey has been characterised by calculated leaps into the unknown. And, as South African manufacturers 
...
Read more...
---
Resources for home and building automation
31 August 2020, TRX Electronics , News
Mouser Electronics is expanding its comprehensive range of building automation solutions from Silicon Labs, TE Connectivity (TE), and Littelfuse for the rapidly growing smart home and building automation 
...
Read more...
---
From the editor's desk: Enough of 2020 already
31 August 2020, Technews Publishing , News
Forgive me, but I don't think I'm alone in being a bit all over the place mentally at the moment. So far, two of my colleagues have been diagnosed positive for COVID-19 and have fortunately recovered. 
...
Read more...
---
Tribute to Paul Soteriou
31 August 2020 , News
Paul Soteriou, a man always willing to share what he had with a smile and with a deep-found love for South Africa, passed away earlier this year.
Read more...
---
Personality profile: Brian Andrew
31 August 2020, RS Components (SA) , News
With a father who is a civil engineer and an older brother who is a chemical engineer, you could say engineering was in the DNA of Brian Andrew.
Read more...
---
SA company scores in major international renewable energy project
31 August 2020, ETION Create , News
South African-based Etion Create has been selected as one of the preferred suppliers in the Sofia offshore wind farm project in the United Kingdom, one of the largest in the world. Etion Create, an original 
...
Read more...
---
Company profile: Vepac Electronics
31 August 2020, Vepac Electronics , News
Vepac Electronics was formed in 1987 and has been operating in South Africa since 1976 as Vero UK. Vepac Electronics was formed as a management buyout of Vero UK by the management at the time led by 
...
Read more...
---
South African stakeholders commit to responsible AI
31 August 2020 , News
Much like a microcosm of our socio-economic context, the artificial intelligence (AI) landscape in South Africa is uneven and burdened with regulatory challenges. If not addressed, these challenges could 
...
Read more...
---
Clearing the Static
31 August 2020, Actum Electronics , News
Ionisation and static control
Electronic products normally consist of conductors and insulators. Within the ESD-protected workstation, insulators can be found on products such as PCBs, onthe tools being 
...
Read more...
---
Women taking the lead in engineering
31 August 2020 , Editor's Choice, News
Alaris Antennas is an engineering company specialising in the design and production of (often) customised antennas for electronic warfare. This is not an industry that typically attracts women to steer 
...
Read more...
---