printer friendly version
Locked down but not knocked out
25 March 2020
News
As a business, we are facing extremely hard times with the current worldwide pandemic and isolation. We are all maintaining social distancing and must learn how to do business with an enforced lockdown by government.
As a small SME, this is really adding to the pressure to survive and to ensure that we can maintain the customer service levels we aim for. As with many other small SME companies, the bills do not stop but the income has become a challenge.
At the same time, this challenge also presents a perfect opportunity for all businesses to focus on how effective they really are. As stated by Simon Sinek, "courage is not solely about the actions we take". The courage to lead is the willingness to completely change our perception of how the world works.
How do we then supply customer service or any kind of service to our customers? How do we rate ourselves and how do we achieve excellence with our customers? We are focusing on the following:
• Processes and procedures.
• Future planning.
By updating our processes and procedures, we ensure that we are ready for any scenario regardless of the lockdown. This also brings us closer to our goal of obtaining our ISO certification which is the ultimate goal.
In terms of future planning, during this time the assurance for our customers must be that they are ahead of their competition. Once the go-ahead is given, our customers are first in line to receive their stock and there are no further delays with production requirements.
Operating hours are maintained, as well as processing quotations and orders to ensure delivery of parts to either the manufacturer or to the customer to be expedited. Time to plan with customers, especially considering lead times, is now important. The goal is to utilize the lockdown to our advantage and place orders with longer lead time and lower costs.
Even though no business can be sure what tomorrow will bring, we want to assure you of our continuous assistance. Our focus remains on customer service and ensuring a quality product is delivered. This opens the debate for what customer service looks like during lockdown and this is our view:
1. Be available for your customer using technology to your advantage.
2. Be consistent with information and feedback.
3. Maintain open and honest communication as well as visibility of information with your customer.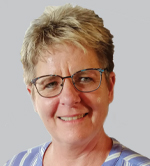 Renita Fleischer, ExecuKit.
Most people have access to Skype, Zoom, Google Teams, etc. This allows for continuous meetings and discussions during the lockdown period as well as very necessary human contact, even if it is via a computer screen and to keep the mind off the lockdown aspect.
This also encourages business like ours to endeavour onto new ground and new ways of doing business as this pandemic will change what we all perceive as normal going forward. It is opening the possibilities for entrepreneurs to think – out the box and now is the time to reach for the stars. Do not accept defeat or think someone else will do it. Rather ask: if not you, then who? If not now, then when? Once you have your idea, we want to assure you that we are available to assist you with our advanced services and expertise, ensuring that your dream becomes a reality.
As many of you know – we have recently partnered with Electronico to up our game. We have been working as a joint venture for the last four months and are pleased to announce that this has increased our capabilities as well as being able to offer our customers more and better services as well as complete turnkey solutions in conjunction with the contract manufacturer of the customer's choice.
We have expanded our services from just component kit procurement to complete project management on the customer's behalf, removing the additional stress of dealing with multiple suppliers and providing a central point of contact who will meet your needs.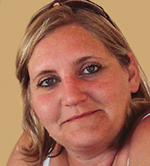 Elizna Classen, Electronico.
Therefore, think 'locked down but most definitely not knocked out'. This is an opportunity to grow, learn and expand your knowledge. This lockdown also provides the electronics industry a chance to return to supporting local companies and manufacturers – ensuring a future for the electronics industry in South Africa to change the 'Made in China' to a legitimate 'Made in South Africa' without just changing the sticker.
This also presents a perfect opportunity to explore new ways of effective communication and conveying important information to our customers. We hereby want to invite you to actively participate during this time and let us know how we can assist you in these particular circumstances related to the electronics field and how we can assist you in securing the future for us all. The essence of it reminds one of the optimist Jen Waldman: "a big part of building a new normal is accepting things for what they are and learning to look past them anyway".
We as a company salute the component suppliers who have supported us and are there to assist during this time even if the requests we pose are not always realistic. You somehow achieve these goals and this, as well as your support, is invaluable to us as this cannot be done without your continuous support and hard work.
We must keep physically distant, but we can still stay close and in contact. We are offering a service as well as a willingness to serve you as our customer. Both statements include giving, but only one is generous.
Credit(s)
Further reading:
From the editor's desk: Digital migration is finally happening – does anyone care?
31 March 2021, Technews Publishing , News
For those who have followed the saga of South Africa's (non) migration to digital terrestrial television (DTT), many phrases might come to mind. Shambles. Disaster. Corruption. Government ineptitude. 
...
Read more...
---
Electronics news digest
31 March 2021 , News
South Africa
South Africa's photonics industry is set to benefit from the state-of-the-art Photonics Prototyping Facility (PPF) that was unveiled at the Council for Scientific and Industrial Research 
...
Read more...
---
Component shortages and how to mitigate them
31 March 2021, RS Components (SA), Projects Concern Manufacturing, Production Logix, Altron Arrow , News
To find out just how severe the problem is right now, and the impact it is having, we consulted two South African CEMs and two component distributors for their insights and advice.
Read more...
---
RAD gateways deployed in local security solution
31 March 2021, Otto Wireless , News
RAD, an industry pioneer in Industrial IoT (IIoT) and edge computing solutions which appointed Otto Wireless Solutions as its South African distributor last year, has announced that an unnamed South African 
...
Read more...
---
Intelsat, XinaBox partner up for STEM advancement
31 March 2021 , News
Intelsat, operator of the world's largest integrated satellite and terrestrial network, is partnering with XinaBox (pronounced 'X in a Box') to deliver space-focused STEM (science, technology, engineering 
...
Read more...
---
Electrocomponents plc joins the ECIA
31 March 2021, RS Components (SA) , News
The Electronic Components Industry Association (ECIA) has welcomed Electrocomponents plc, a global omni-channel solutions partner for electronics, industrial and automation customers and suppliers, which 
...
Read more...
---
Court rules against Telkom in latest dispute with ICASA
26 February 2021 , News
The Independent Communications Authority of South Africa (ICASA) has issued a statement welcoming the ruling by the Supreme Court of Appeal (SCA) against Telkom on a matter relating to the leasing of 
...
Read more...
---
Comtest to represent Netscout
26 February 2021, Comtest , News
Comtest is pleased to announce that it now represents Netscout Systems, protecting digital business services against disruptions in availability, performance and security. Netscout's market and technology 
...
Read more...
---
Synaptics signs distribution deal with EBV
26 February 2021, EBV Electrolink , News
EBV Elektronik has secured a supply chain agreement with Synaptics. Synaptics was founded with the primary objective of enhancing the way in which technology and the real world interrelate, to enable 
...
Read more...
---
CSIR unveils world-class photonics prototyping facility
26 February 2021 , News
South Africa's photonics industry is set to benefit from the state-of-the-art Photonics Prototyping Facility (PPF) that was unveiled at the Council for Scientific and Industrial Research (CSIR) on Friday, 
...
Read more...
---