printer friendly version
Clearing the Static: ESD cleaning and hygiene products
29 April 2020
News
In light of the current COVID-19 pandemic, Actum Group would like to remind electronics manufacturers of our range of antistatic cleaning agents, cleanroom materials and PPE.
Cleanroom garments and accessories
Through our brand Cleantex, we offer a complete range of cleanroom clothing for ultimate hygiene, as well as ESD protection. Our antistatic cleanroom garments cover the body and remove electrostatic charge from the worker's body surface to avoid static build-up. Items within this range include face masks, full and two-piece overalls, gloves, coats, hoods, shoes, disposable overshoes and caps. Our products are certified according to the EN 61340-5-1 standard.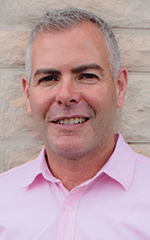 Greg Barron.
Cleaning materials
For a squeaky clean work surface and overall environment, we recommend ACL Staticide antistatic cleaning agents. Staticide Clean Room is an economical anti-static cleaning formula that is sodium- and chloride-free. It cleans and eliminates static electricity on floors, chairs, work surfaces, glass, plastics and other static-prone materials. It is suitable for Class 100+ industrial clean rooms. ACL's IPA cleaning wipes are available to remove general surface or object contaminants.
General Purpose Staticide reduces dust, dirt and bacteria, while inhibiting charge generation on all surfaces it is applied to, including tote boxes and carriers used to process and store electronic components.
Through our static control division, Altico, Actum Group specialises in ESD control within the working environment.
Contact us on +27 11 608 3001 or sales@actum.co.za to enquire about our cleaning solutions.
Credit(s)
Further reading:
From the editor's desk: Are electromagnetic waves culpable in making us sick?
30 June 2020, Technews Publishing , News
When I started writing my column for this issue, I was determined to come up with a topic and a way to avoid mentioning the 'C' word. I came close – you will only find 'COVID-19' mentioned once or twice 
...
Read more...
---
To fake or not to fake
30 June 2020 , News
Prof. Johan Meyer explores the complex and controversial topic of the potential link between the global rollout of 5G networks and the COVID-19 pandemic.
Read more...
---
Clearing the Static: Curb the spread of COVID-19 with stringent floor hygiene
30 June 2020, Actum Electronics , News
According to the World Health Organisation (WHO), COVID-19 is primarily transmitted from person to person through respiratory droplets that emerge from the nose and mouth when an infected person speaks, 
...
Read more...
---
Personality profile: Warren Mande
30 June 2020, Altron Arrow , News
"It is said that "culture eats strategy for breakfast". Look to join companies whose culture fits your personal belief system."
Read more...
---
Not the end, but a journey
30 June 2020, ExecuKit , News
ExecuKit's Renita Fleischer and Elizna Classen offer local companies a route to help them navigate their way through what has become the 'new normal.'
Read more...
---
Elmatica CEO to vice chair IPC cybersecurity task group
30 June 2020, Elmatica , News
Didrik Bech, CEO of printed circuit broker Elmatica, has been appointed to serve as vice chair for IPC's new cybersecurity task group. The 2-12c Task Group leadership is a representation of IPC as an 
...
Read more...
---
From the editor's desk: Making and sending things to space
29 May 2020, Technews Publishing , News
In this issue, one of the topics we are featuring is the aerospace and military/defence sector. The feature includes an analysis of what it takes to successfully design and manufacture products in this 
...
Read more...
---
Electronics news digest
29 May 2020, Technews Publishing , News
South Africa
• Acting minister of communications and digital technologies, Jackson Mthembu, joined the world in observing World Telecommunication and Information Society Day (WTISD). Proclaimed by the 
...
Read more...
---
Personality profile: David Power
29 May 2020, Cadshop , News
"Aspire to work for a company that you admire, and for a boss that you want to serve, that shares your passion and motivation."
Read more...
---
Designing for military and defence applications
29 May 2020, Omnigo, Kreon Technology , News
No business can stand on its own without strong partnerships and stakeholder relationships. In this regard the military and defence industry is no exception.
Read more...
---