printer friendly version
Company profile: Phoenix Contact
29 April 2020
News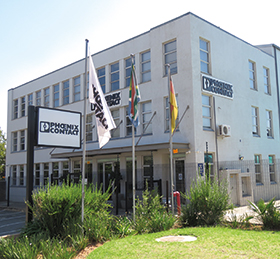 Phoenix Contact was founded in 1923 in Essen, Germany, by Hugo Knümann. It entered the South African market in 1969 through a local distributor, and was later established as a wholly owned subsidiary in 2001.
The company's South African headquarters have been in the current location in Strijdom Park, Randburg for more than 25 years. Four years ago the building was completely revamped to be more in line with its corporate identity – the new facility now includes a state-of-the-art auditorium and product showroom. The company also has offices in Port Elizabeth, Durban and Cape Town, which have also recently been upgraded.
Phoenix Contact's primary course to market is almost exclusively through EPCs, consultants, panel builders, distributors and system integrators. However, the company appreciates the value of staying close to the end users, which is a combination of hands-on, face-to face-interaction, online and media, as well as offering regular training and seminars.
With over 60 000 products, Phoenix Contact has a very diverse portfolio. Its products are the result of decades of intensive development and consistent customer focus. Together with customers and partners, it designs solutions for the future using trend-setting connection and automation technology, wherever they are needed – for example, in transportation infrastructure, e-Mobility, for clean water, regenerative energies and intelligent supply networks, or energy-efficient machine building, mining and systems manufacturing. The diverse product portfolio includes products and components for industrial connection technology, automation technology, electronic interface systems and surge protection.
The company is in a very fortunate position to have specialist product managers that are dedicated to various product groups, offering technical backup and support to the entire product portfolio, as well as application engineers assisting with complete solutions and communications between different products and technologies. It also hosts a 'Value Added Centre' in its Randburg offices, where it is able to assist with the design, assembly and marking of rails.
The company that was started in 1923 manufacturing terminal blocks, has grown the product portfolio and changed their corporate identity over the years to become an international player. Today it has 52 sales subsidiaries worldwide with production facilities in seven different countries around the world, and employs 17 600 people globally.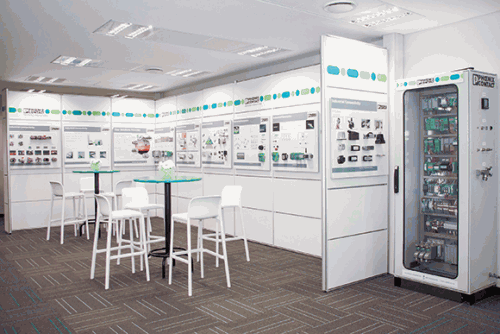 Phoenix Contact has a unique culture, and family orientated staff complement which sets it apart from other companies in the market – its valued customers have also become its friends over the years and are also an integral part of the Phoenix Contact culture.
The company's high-end technology products are aligned to meet the challenges of an ever-changing world and market with IoT and Industry 4.0, ideally positioning it to offer complete solutions in these new markets and enabling customers on their way into a smart world.
Who would have thought?
Josef Eisert, one of the founding members of Phoenix Contact and father of Klaus Eisert, who had only been to the USA once in the late 1960s, said: "We will never sell anything there" – today it is the number one subsidiary in terms of turnover.
For more information contact Phoenix Contact, +27 11 801 8200, info@phoenixcontact.co.za, www.phoenixcontact.co.za
Credit(s)
Further reading:
Reliably protect LED applications
29 April 2020, Phoenix Contact , Circuit & System Protection
The Type 2 surge protective device from the Blocktrab series from Phoenix Contact protects all lighting systems and is particularly suitable for LED applications. LED technology has become indispensable 
...
Read more...
---
Locked down but not knocked out
25 March 2020, ExecuKit , News
As a business, we are facing extremely hard times with the current worldwide pandemic and isolation. We are all maintaining social distancing and must learn how to do business with an enforced lockdown 
...
Read more...
---
From the editor's desk: A new era – after mourning comes rebuilding
29 April 2020, Technews Publishing , News
When I sit down to write these columns once a month, even if the topic I decide to write about is not all sunshine and roses, I always try and look for a silver lining. I'm simply not able to do that 
...
Read more...
---
Personality profile: Chris Viveiros
29 April 2020, Otto Wireless , News
The operations director of Otto Wireless Solutions shares his background, experience, advice and thoughts on the future.
Read more...
---
Locked down but not knocked out
29 April 2020, ExecuKit , News
We as a company salute the component suppliers who have supported us and are there to assist during this time even if the requests we pose are not always realistic.
Read more...
---
Electronics industry tackling the coronavirus
29 April 2020 , News
2020 has been a crazy year already. From Australian bushfires to climate emergencies to US trade tariffs, the start of the decade hasn't been very positive. Not only this, within the last few months there 
...
Read more...
---
SqwidNet becomes first Sigfox-accredited lab in southern hemisphere
29 April 2020, iSERT , News
iSERT (Safety, EMC, RF, Testing), a leader in the provision of turnkey testing solutions for EMC, RF and safety testing, has collaborated with SqwidNet, the only licenced Sigfox operator in South Africa, 
...
Read more...
---
Clearing the Static: ESD cleaning and hygiene products
29 April 2020, Altico Static Control Solutions , News
In light of the current COVID-19 pandemic, Actum Group would like to remind electronics manufacturers of our range of antistatic cleaning agents, cleanroom materials and PPE.      
Cleanroom garments and 
...
Read more...
---
Jemstech continuing its growth path
29 April 2020, Jemstech , News
Since its inception in 2005 and especially during the past five years, Jemstech has grown from a medium-sized electronic manufacturing services (EMS) provider into one of the major players for electronics 
...
Read more...
---
In memoriam: Vivienne Caroline Dorrington - 19 June 1958 – 21 April 2020
29 April 2020, Technews Publishing , News
It is with great sadness that we announce the death of our CEO, Vivienne Dorrington, after a long and brave battle with cancer. Like her father, Ray Beaumont, who founded Technews Publishing in 1985, 
...
Read more...
---