printer friendly version
Tame the complexities of technology
1 June 2020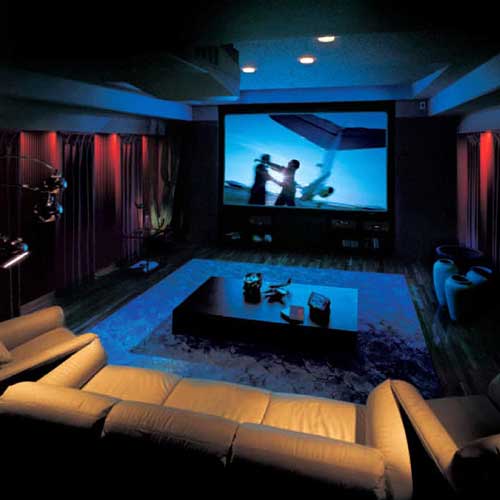 Enjoy the convenience of controlling your entire home with a home automation system. At ESAV, we tame the complexities of technology and make household integration and control systems simple and convenient, so you spend less time pushing buttons and more time enjoying life. Technology is supposed to enhance your life, not complicate it!
Automated lighting: personalise a light control system to recall favourite settings and effortlessly transform the light that surrounds you. Control your home's lighting from a master keypad or by remote to easily change your visual environment at the touch of a button. Install timers, fan controls, and occupancy/vacancy sensors for added convenience, to automatically control your lights and fans.
Multiroom audio and video: have music and HD video throughout your home. CD in the lounge, radio in the office, DSTV in the kitchen, rugby at the bar, open the gate outside for a visitor or close the curtains in the home theatre, all controlled wirelessly, or on pad or touchscreen controls throughout the home. The possibilities are endless.
Controls and interfaces: control and interfaces are your connection to your home. Touchscreens deliver the latest information about your home and the world outside through Internet feeds, email and weather, just like your tablet or smartphone. The choice is yours. We have the right interface for your systems and your budget.
CCTV and security: keep an eye on what matters most. Have a camera in the nursery or by the pool to watch the kids. Have infrared cameras outside to protect your home, and keep an eye on it from anywhere in the world. Home solutions for security are now a part of everyday life.
For more information visit www.esaudiovisual.co.za
Further reading:
Home integrated technology
29 May 2020
Take charge of mundane household tasks using nothing but a few verbal commands.
Read more...
---
Home automation in South Africa is the future
29 May 2020
New ways to increase comfort, safety and energy savings in the home or building.
Read more...
---
The time to understand the IoT for home automation is now
29 May 2020
The Internet of Things (IoT) is set to influence the nature of home automation in the future.
Read more...
---
A safe living environment
29 May 2020
VIVOTEK IP surveillance cameras are installed to ensure security in new 100-hectare residential development.
Read more...
---
10 tech safety tips when working from home
29 May 2020
With so many people working from home, targeted phishing scams, disinformation campaigns and disruptive cyberattacks have been common during lockdown.
Read more...
---
Securely working from home
29 May 2020, Kaspersky
Homeworkers wait for protection: 73% of employees have not received remote working cybersecurity guidance.
Read more...
---
Home invasions in the virtual world
29 May 2020
While most of the world is trying to deal with the COVID-19 pandemic, it seems hackers are not on lockdown.
Read more...
---
Electronic access from a mobile
29 May 2020, Salto Systems Africa
SALTO Danalock integrates with FIBARO to deliver residential smart lock & home solutions.
Read more...
---
Nexia introduces new features, products to enhance connected comfort experience
25 March 2020
Take charge of mundane household tasks using nothing but a few verbal commands.
Read more...
---
Innovation in smart lighting solutions by Lutron
25 March 2020
Whether for work, play, or at-home comfort, automated lighting and blind control by Lutron is an all-inclusive solution.
Read more...
---