printer friendly version
Not the end, but a journey
30 June 2020
News
Normal?! What is normal – this needs to be established before we can even start. Normal in a small, medium and micro enterprise (SMME) is the continuous fight for business by sending your sales team out on a daily basis. Normal is a rate of exchange that is stable. Normal is leaving your house in the morning to be on time at the office after battling traffic.
With all that said, what is the new normal that needs to be established? This is the challenge and the main question that is asked in all businesses, large and small: how to achieve the optimal balance between what was, what is and what is yet to come.
This launches a new journey for ExecuKit to the new normal, realising how important it is to rely on the team and teamwork involved. To utilise the strength of the team and to show vulnerability as leaders within the organisation, we need to realise how important open communication with our staff and colleagues is – even if we do not know the answers to the questions being raised. To learn how to say: "I don't know but will come back to you," and then actually going back and advising. The same needs to apply to our customers and suppliers as they more than likely have the same questions within their own internal teams as what is being raised from our own teams.
This involves ensuring the emotional health of the teams – to have daily check-in sessions as well as strategising on how to cope during these stressful times instead of just once a week or once a month. It means making the process fun and not sanitising because it is required but because we are willing to get our hands dirty.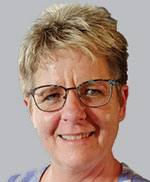 Renita Fleischer.
It involves measuring temperatures not to be refused and sent home if we are over the set limit, but to show how hot and bothered we all are for being back at work and being able to provide for our families. To instil a methodology that all members are essential to the team and are valued and that if there is non-essential staff, they will no longer be part of the team during these trying times.
The new normal is having open discussions with your suppliers and customers regarding variations on the ROE, payment plans on stock already purchased pre-lockdown that could not move but still needs to be paid. Managing and relaying payment plans to ensure all parties survive and move product to ensure an income. Along with this, managing the stress factor and impact it has on one's health and how to ensure trust if you cannot sit opposite the person looking into the person's eyes and making a commitment.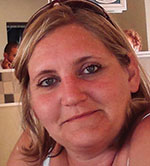 Elizna Classen.
In all this it's about remembering that decision determines direction and direction determines destiny. We have a choice to ensure the success of our companies as well as the staff that is dependent on us to put food on the table. Even though it is hard now, this is where the world was heading. The crisis has just accelerated the process for us all to embrace the technology and enter the virtual business world.
The new normal means embracing a home-based office space as well as physical office address. For some this will mean reducing the footprint of the office space required as the trust and discipline builds within the team utilising said technologies available to us. To others, this might mean increasing the office space footprint to adjust to social distancing requirements within the facility.
So yes, it is the end for some in some instances, but it is the journey to the other side that makes it interesting and for ExecuKit, it keeps us strong and ready for the challenges ahead where the journey is as important as the final destination along with our fellow SMMEs, customers and suppliers.
For more information contact ExecuKit, +27 11 791 3548, renita.fleischer@execukit.co.za, elizna.classsen@execukit.co.za, www.execukit.co.za
Credit(s)
Further reading:
Personality profile: Jean Mearns
29 July 2020, WH Circuit , News
"No one works for me, they only work with me, for without each other our team will fail to exceed the expectations of our customers."
Read more...
---
Letter to the editor
29 July 2020 , News
I take exception to the article 'To fake or not to fake' published in the June edition of Dataweek that is clearly based on the principle 'guilty until proven innocent'. I am by no means an expert 
...
Read more...
---
Q&A with Brandon Kuhn and Steve Stafford
29 July 2020 , News
Q: What is the rationale behind the reorganisation? What impact will it have on Avnet's customers in South Africa?    A (Kuhn):
Since 2009, our shared front-end model in South Africa has differed from the 
...
Read more...
---
Avnet EMEA names two new leaders to SA operation
29 July 2020 , News
Avnet has named Steve Stafford and Brandon Kuhn as new leaders in South Africa following the completion of a reorganisation in the region.
Read more...
---
UCT chooses Tektronix instruments for training lab
29 July 2020, Comtest , News
Comtest, local partner to Tektronix, recently assisted the University of Cape Town (UCT) physics department in refurbishing its electrical training laboratory. All of the existing analog oscilloscopes 
...
Read more...
---
New electromagnetic solutions range from Accutronics
29 July 2020, Accutronics , News
Accutronics has been appointed as the reseller for the Electromagnetic Integrated Solutions (EIS) range of products from API Technologies. APITech offers a complete line of coaxial EMI solutions, 
...
Read more...
---
Fighting COVID-19 using TV white space spectrum
29 July 2020 , News
The CSIR has partnered with the Technology Innovation Agency (TIA) to enable local Internet service providers to deploy Television White Space (TVWS) networks, using the CSIR-developed Secondary Geo-Location 
...
Read more...
---
Clearing the Static: ESD wrist straps
29 July 2020, Actum Electronics , News
The human body is the primary source of electrostatic charge generation. In order to control and reduce static charge build-up and prevent electrostatic discharges (ESD), we use grounding systems to ensure 
...
Read more...
---
From the editor's desk: This too shall pass
29 July 2020, Technews Publishing , News
Things were tough enough for the South African electronics manufacturing industry before, but this year has thrown up unprecedented challenges that nobody could have foreseen and which are outside of 
...
Read more...
---
Electronics news digest
29 July 2020 , News
South Africa
• As part of the national data-driven approach to countering COVID-19, the CSIR has developed a platform that monitors human mobility to better understand movement patterns across specific 
...
Read more...
---