printer friendly version
Company profile: Vepac Electronics
31 August 2020
News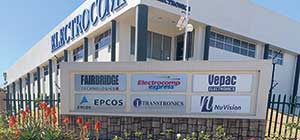 Vepac Electronics was formed in 1987 and has been operating in South Africa since 1976 as Vero UK.
Vepac Electronics was formed as a management buyout of Vero UK by the management at the time led by John Blackwell. This comprised both Johannesburg and Cape Town facilities.
The current management bought the assets in 2008 and has grown the scope and product portfolio to cover several vertical markets including avionics, research and development, automation, railway, manufacturing and allied industries in southern Africa.
Vepac moved from Edenvale to its current facility in Linbro Business Park as part of the Electrocomp Group to optimise logistics and back office infrastructure as well as sales outlets countrywide through the group. The company has competent and skilled staff in sales, marketing, technical and financial skills which are complemented by the group. Its sales and technical staff have a combined industry experience of over 50 years.
Vepac's sales and marketing model is a combination of direct customer interaction, online presence, media publications and also long-term relationships with companies and engineering, and research and development people in the industry.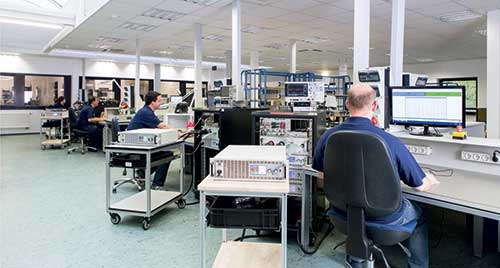 The company serves various vertical market segments in power conversion – with probably the widest range of power supplies from one source − printed circuit board assembly equipment, cleaning, coating electro chemicals, connectors, enclosure packaging, test and measurement instruments, factory automation devices, batteries and various allied products and systems.
Vepac has over the years narrowed its focus to specific products and markets and as a result has stopped training, software and installation support in some instances where it did not make economic sense.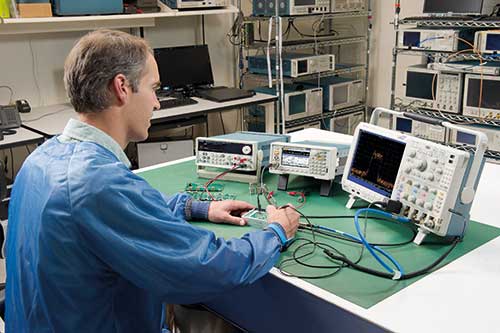 The company believes that its specific product portfolio has an interesting growth market possibility and is excited about some of the product releases from its principals, for example Cosel Power has just released a world leading 1200 W AC-DC brick for industrial and medical application.
One of its other principals, EA Elektro Automatik, is a leader in bidirectional DC power supplies up to 30 kW and various PV (photovoltaic) simulation and electronic loads which can be stacked up to 150 kW. XP Glassman recently introduced a 1200 W at 1 kV to 60 kV power supply.
Vepac represents and mainly sources its products and systems from European, American and Japanese suppliers, some which are family owned businesses dating back to the 1950s.
Vepac received a 25 year award at the last electronica exhibition in Munich from Crane Aerospace Interpoint USA, which manufactures electronics for extreme environments in space and defence, as well as high reliability requirements for commercial air and industrial applications for dedicated service and commitment to the avionics and defence industries for many years.
The company is also a member of various industry bodies and complies with all legislative requirements and is ISO 9001 qualified.
Credit(s)
Further reading:
Electrolube helps smart homes become even smarter
31 August 2020, Vepac Electronics , Manufacturing / Production Technology, Hardware & Services
The Internet of Things (IoT) is a platform enabling embedded devices connected to the Internet to collect and exchange data with each other. Devices can begin to interact and work with each other, even 
...
Read more...
---
Protective lacquer for electronic circuitry
31 August 2020, Vepac Electronics , Manufacturing / Production Technology, Hardware & Services
APL Acrylic Protective Lacquer is a flexible, fast-drying acrylic conformal coating used for the protection of electronic circuitry. It has been formulated for professional use only and meets the requirements 
...
Read more...
---
A journey into the automation unknown
31 August 2020 , News
From small-town specialised machine builder to global technology company, Jendamark Automation's business journey has been characterised by calculated leaps into the unknown. And, as South African manufacturers 
...
Read more...
---
Cosel expands microprocessor controlled power supplies offering
30 September 2020, Vepac Electronics , Power Electronics / Power Management
Cosel has announced the addition of a 3000 W AC/DC enclosed power supply for industrial and demanding semiconductors applications. Designed with advanced built-in digital microprocessor technology, the 
...
Read more...
---
Resources for home and building automation
31 August 2020, TRX Electronics , News
Mouser Electronics is expanding its comprehensive range of building automation solutions from Silicon Labs, TE Connectivity (TE), and Littelfuse for the rapidly growing smart home and building automation 
...
Read more...
---
From the editor's desk: Enough of 2020 already
31 August 2020, Technews Publishing , News
Forgive me, but I don't think I'm alone in being a bit all over the place mentally at the moment. So far, two of my colleagues have been diagnosed positive for COVID-19 and have fortunately recovered. 
...
Read more...
---
Tribute to Paul Soteriou
31 August 2020 , News
Paul Soteriou, a man always willing to share what he had with a smile and with a deep-found love for South Africa, passed away earlier this year.
Read more...
---
Personality profile: Brian Andrew
31 August 2020, RS Components (SA) , News
With a father who is a civil engineer and an older brother who is a chemical engineer, you could say engineering was in the DNA of Brian Andrew.
Read more...
---
SA company scores in major international renewable energy project
31 August 2020, ETION Create , News
South African-based Etion Create has been selected as one of the preferred suppliers in the Sofia offshore wind farm project in the United Kingdom, one of the largest in the world. Etion Create, an original 
...
Read more...
---
South African stakeholders commit to responsible AI
31 August 2020 , News
Much like a microcosm of our socio-economic context, the artificial intelligence (AI) landscape in South Africa is uneven and burdened with regulatory challenges. If not addressed, these challenges could 
...
Read more...
---