printer friendly version
What's the right wireless tool for the job?
30 September 2020
Telecoms, Datacoms, Wireless, IoT
When there is a task to complete around your home, like hanging a picture or tightening a chair leg, you need the right tools to get the job done. After all, you'll have a poor result if you try to fix a loose chair leg with a hammer. We can look at wireless technologies the same way. Each technology has specific benefits that align well with certain tasks and rarely does one tool work in every circumstance. So, let's open your tool box and examine the best use for each of these wireless tools: Bluetooth Low Energy, Wi-Fi, LoRa and IEEE 802.15.4.
Bluetooth Low Energy
Through the use of our smartphones, we have become more familiar with Bluetooth. We use apps to connect to speakers, door locks, exercise equipment and many other products. The Bluetooth Low Energy (BLE) standard offers interoperability, low power consumption, an easy-to-use user interface and ranges up to 30 to 100 metres. That's why it's a go-to technology for many products that involve a human user and phone.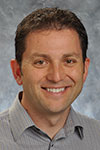 Jason Tollefson.
Wi-Fi
If there was one universal wireless technology, it would be Wi-Fi. We find free Wi-Fi in hotels, airports, coffee shops and now in the cars we buy. Wi-Fi is popular because it is fast, secure and great for sending and receiving data across networks. Home Telecom notes that 802.11n speeds for single antenna devices is roughly 25 to 50 Mbps in real world environments. Compare that to under 2 Mbps for Bluetooth Low Energy 5.
While it has good range, most of us would say it is not good enough. For Wi-Fi, this is one of its greatest opportunities for improvement. Lifewire states that a typical 802.11n 2,4 GHz network range is roughly 46 metres indoors. Not bad, but when you switch to a 5 GHz network, that range will be reduced to just 15 metres.
LoRa
LoRa is receiving a lot of buzz around its entry into the wireless market. The term is short for Long Range and it definitely lives up to its name. LoRa networks can communicate up to 10 kilometres, making it the king of long distance communication for IoT. Another powerful attribute of LoRa is its low power consumption, making it suitable for remote battery powered sensors.
In contrast to Wi-Fi and BLE, LoRa requires a dedicated network infrastructure, much like our mobile phones. You can set up your own network gateways, or lease bandwidth with a network provider. Another contrast is its throughput. LoRa network throughput is measured in kilobits per second, far lower than Wi-Fi or Bluetooth, but suitable for sensors, simple commands and control.
IEEE 802.15.4
IEEE 802.15.4 is the basis for Zigbee and MiWi protocols. It can support 2,4 GHz or sub-GHz frequencies, each with slight advantages over the other. This wireless technology forms mesh networks and was designed to solve key problems in battery powered networks like power consumption, reliability, persistence and range.
Many factors can disturb wireless networks like human movement, changes in the environment, dead batteries and temporary interference. When these disturbances occur, mesh networks based on 802.15.4 can self-heal. This feature dramatically improves the robustness of the network and therefore the reliability of the communication.
Nodes in mesh networks based on 802.15.4 also offer increased persistence. They have the ability to sleep, ceasing transmission for extended periods of time. Unlike network technologies such as Ethernet or Wi-Fi which 'age-out' uncommunicative nodes within the network, 802.15.4 networks feature permanent membership.
Throughput for IEEE 802.15.4 networks ranges from 100 Kbps to 1 Mbps depending on configuration and protocol selected. These networks are proprietary and feature little to no interoperability with existing infrastructure.
Now that we've identified the strengths of each wireless tool, the next step is to determine the best way to interface with these products for optimal operation. Microchip Technology offers four varieties of wireless product interfaces; UART, SPI, SDIO and Standalone. The first three are used with a host, such as an MCU, microprocessor or FPGA. The Standalone device is an all-in-one device that combines an MCU and radio into one package or module. Microchip has even created drivers and ASCII interpreters for interface products to help simplify the use of hosted devices. With the Standalone device, the wireless protocol can merge with your own code for a compact, customised solution.
Whether it's leveraging a sleek mobile phone user interface with Bluetooth Low Energy or achieving high data throughput with Wi-Fi and an SDIO/MPU host, selecting the best tool for your application is key. Applying the right tool to the task helps save precious design time, accelerate time to market and increase revenue.
For more information visit www.microchip.com
Further reading:
Evaluation board for wireless microcontroller
25 November 2020, iCorp Technologies , Telecoms, Datacoms, Wireless, IoT
The ESP32-S2-Kaluga-1 kit v1.3 is a development kit by Espressif Systems that is mainly created to demonstrate the ESP32-S2's human-computer interaction functionalities, as well as provide the users with 
...
Read more...
---
5-bit digital step attenuator
25 November 2020, RFiber Solutions , Telecoms, Datacoms, Wireless, IoT
The AM2010, made by Atlanta Micro, is a wideband, 31 dB, 5-bit digital attenuator covering the DC to 30 GHz frequency range in 1 dB steps. The positive control device provides low insertion loss, flat 
...
Read more...
---
RF amplifier for linear and saturated applications
28 October 2020, RFiber Solutions , Telecoms, Datacoms, Wireless, IoT
The MAPC-A1103 is a high-power GaN-on-silicon-carbide HEMT D-mode amplifier suitable for DC to 2,7 GHz frequency operation. The device supports both CW and pulsed operation with peak output power levels 
...
Read more...
---
Antennas from Linx available from RS
25 November 2020, RS Components (SA) , Telecoms, Datacoms, Wireless, IoT
RS Components is now stocking a comprehensive range of antennas from wireless technology specialist, Linx Technologies. Linx, headquartered in Oregon, USA, produces antennas that enable design engineers 
...
Read more...
---
Major update to GNSS firewall software strengthens protection
25 November 2020, Comtest , Telecoms, Datacoms, Wireless, IoT
Critical infrastructure systems including power utilities, financial services, mobile networks and transportation rely on Global Positioning System (GPS)-delivered timing to ensure ongoing operations. 
...
Read more...
---
The difference between RF limiters and attenuators
25 November 2020, RF Design , Telecoms, Datacoms, Wireless, IoT
Both RF limiters and attenuators reduce the power of an RF signal. However, they do so in different ways that are key to understanding their use. These components are often used to protect sensitive RF 
...
Read more...
---
RTLS tag module for real-time positioning
25 November 2020, Altron Arrow , Telecoms, Datacoms, Wireless, IoT
Inpixon announced the launch of its newest smart tag module, the swarm bee LE V3, supporting a range of indoor and outdoor location applications including real-time location systems (RTLS). This is 
...
Read more...
---
Antenna selection and design for small IoT devices
25 November 2020, Avnet Abacus , Telecoms, Datacoms, Wireless, IoT
IoT devices are typically small and often have a severely limited power budget to operate for long periods from a small energy source such as a primary coin cell. While careful selection of ICs and modules, 
...
Read more...
---
Connectivity for IoT devices with SoftSIM platform
25 November 2020, Otto Wireless Solutions , Telecoms, Datacoms, Wireless, IoT
IoT device vendors are facing more and more complex cellular connectivity issues these days. Manufacturing is often outsourced to third-party factories and finished devices are being distributed to many 
...
Read more...
---
Otto Wireless Solutions' evolution into a wireless connectivity powerhouse
25 November 2020, Otto Wireless Solutions , Telecoms, Datacoms, Wireless, IoT
Otto Wireless Solutions, established in 2010, has gradually evolved into a South African powerhouse of industrial wireless connectivity, offering solutions which cover multiple industries with its suite 
...
Read more...
---