printer friendly version
Electronics workforce training courses
28 October 2020
Multimedia, Videos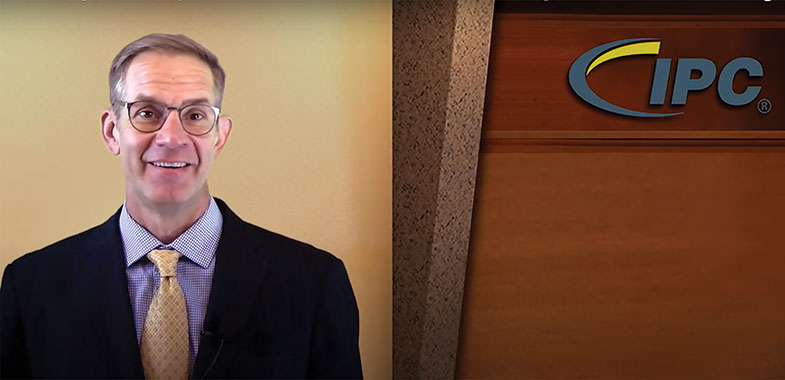 IPC has launched Electronics Workforce Training courses to help electronics companies and their employees. The courses will help IPC members overcome workforce skill gap challenges with essential and value-added coursework that is curated exclusively to address the most difficult-to-fill positions in the electronics industry.
The courses were created by industry experts and educational specialists to help provide real-world knowledge and skills that frontline employees need to accomplish their tasks the right way every time. Powered by the IPC EDGE online learning management system, IPC Electronics Workforce Training courses are available in both instructor-led and self-paced online formats. These programmes can either be offered directly to employees or easily integrated into a more comprehensive company training programme.
John Mitchell, IPC president and CEO, explains more in this video: www.dataweek.co.za/*oct20-ipc
For more information visit https://training.ipc.org
Further reading:
Mouser learning programme explores power management
26 May 2021 , Multimedia, Videos
Mouser Electronics has released the second instalment of the 2021 series of its award-winning Empowering Innovation Together programme and The Tech Between Us podcast. The series' second episode, available 
...
Read more...
---
Stop throwing away electronic circuit boards
26 May 2021 , Multimedia, Videos
Based on a true story, ABI Electronics has released a video (
www.dataweek.co.za/*jun21-abi
) exposing a common practice that needs to be challenged urgently, the company asserts.       "Tell your 
...
Read more...
---
Boston Dynamics shows off robots with a dance
25 November 2020 , Multimedia, Videos
Boston Dynamics celebrated the new year by convincing some of its robots to stop their climbing-up-and-down-stairs tests to instead perform a choreographed dance to The Contours' 1960s rock and roll classic, 
...
Read more...
---
Protecting you and your home with IoT
25 November 2020 , Smart Home Automation
IoT technology gives people the power to keep a watchful eye on what is important to them, whether they are 200 metres or 200 kilometres away.
Read more...
---
China launches 6G test satellite
25 November 2020 , Multimedia, Videos
No sooner has 5G cellular technology started to be rolled out, than China has launched what has been described as "the world's first 6G satellite" into space to test the technology. With the telecoms 
...
Read more...
---
Microscopic robot that 'walks'
28 October 2020 , Multimedia, Videos
Scientists at Cornell University have created a tiny micro-robot that 'walks' using four legs. Invisible to the naked eye, ten of the computer chip bots could fit within the full stop at the end of this 
...
Read more...
---
Resource centre: Mouser's new Customer Resource Centre
30 September 2020, TRX Electronics , Multimedia, Videos
Mouser Electronics' new Customer Resource Centre allows customers to easily take advantage of Mouser's online purchasing services and tools through a central hub containing everything customers need to 
...
Read more...
---
Podcast: The safety behind connected vehicles
30 September 2020 , Multimedia, Videos
Connected and increasingly autonomous vehicles offer those of us on the road a lot of benefits. But as cars become more electronic in nature and more like rolling computers, the role of safety becomes 
...
Read more...
---
Person presence detection demo video
31 August 2020, Altron Arrow , Multimedia, Videos
Person presence detection is one of the demonstrations available in STMicroelectronics' new FP-AI-VISION1 function pack. Running on STM32H7 and STM32L4, this demo shows how wide the range of artificial 
...
Read more...
---
Video Reel: Microchip's SAM L11
30 June 2020, Altron Arrow , Multimedia, Videos
This video (
www.dataweek.co.za/*jun20-sam
) provides a brief overview of Microchip Technology's SAM L11 comprehensive security solution framework and demos to make implementation of security simple. Microchip's 
...
Read more...
---