printer friendly version
Isolated oscilloscope probes
25 November 2020
Test & Measurement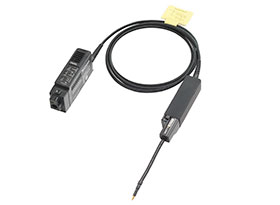 Tektronix has rolled out its second generation of IsoVu isolated oscilloscope probes, the TIVP Series, which significantly advance the capabilities of the probes first introduced in 2016. The second-generation probes extend the applications for isolated probe technology to the entire power system design market with a smaller size, improved ease of use, and enhanced electrical performance.
Making accurate measurements on high-speed ungrounded systems can be nearly impossible using traditional differential probes. Engineers working with wide-bandgap technologies such as SiC and GaN face difficult challenges to accurately measure and characterise devices due to the higher frequencies and switching speeds involved. By galvanically isolating the probe from the oscilloscope, IsoVu probes have changed how power researchers and designers make wide-bandgap power measurements.
"When first introduced, the IsoVu probes represented a true breakthrough for our customers because they could gain actual insight into the performance of the high side of their half-bridge designs, eliminating a significant blind spot," said Suchi Rinivasan, general manager of Tektronix Mainstream Solutions. "With this second generation of IsoVU, we are making this cutting edge isolated measurement technology accessible to a broader range of customers for such tasks as product level R&D, validation and EMI troubleshooting."
IsoVu Gen 2 features and options
Like the first generation, the new IsoVu Gen 2 probes use patented electro-optical technologies to capture signals and power the probes without the need for an electrical connection to the oscilloscope. Compared to traditional high-voltage differential probes, IsoVu probes offer a unique combination of high bandwidth, dynamic range and best-in-class common-mode rejection ratio (CMRR) over the probe's full bandwidth.
Non-isolated probes' CMRR ratings derate quickly as frequency increases, making higher-frequency measurements impossible. The use of optical cables also allows for long cable lengths and makes the probes largely immune to EMI.
Building on the success of the original IsoVu series, the IsoVu Gen 2 probes offer an impressive set of upgrades and enhancements across the board, including:
● Smaller size: At about one-fifth the size of the first generation, the TIVP Series probes make it easier to access hard-to-reach measurement points that were previously inaccessible. Additionally, the separate controller box has been condensed and is now self-contained inside the probe's compensation box.
● Improved sensitivity: The new probes are more sensitive, with less noise at +/-50 V measurements for greater visibility and voltage sensitivity in wide-bandgap measurements.
● Greater accuracy: The new probe offers enhanced accuracy in a number of areas including improved DC accuracy, enhanced gain accuracy over the full input range and improved temperature drift correction. These enhancements enable deeper characterisation of wide-bandgap designs for increased energy efficiency.
● Less tip swapping: With wider dynamic range at the sensor head, fewer tips are required to cover the same voltage range as IsoVu Gen 1. This shortens the time needed to perform device testing, eliminates potential errors when swapping tips, and lowers the cost for customers that needed to purchase multiple tips on IsoVu Gen 1.
The TIVP Series probes are now available worldwide in bandwidths ranging from 200 MHz to 1 GHz.
Credit(s)
Further reading:
Ensuring workers' safety through EMF monitoring
25 November 2020, Conical Technologies , Test & Measurement
Accurately measuring the electromagnetic field (EMF) is essential to confirm that exposure levels comply with the regulatory limits established in each country, and thus ensure the safety of individuals 
...
Read more...
---
Wideband synthesised signal generator
25 November 2020, Conical Technologies , Test & Measurement
Mini-Circuits announced the release of the latest addition to its array of microwave components, the SSG-15G-RC synthesised signal generator. The SSG-15G-RC is a wideband synthesised signal generator 
...
Read more...
---
Bench test and measurement equipment
25 November 2020, RS Components (SA) , Test & Measurement
RS Components is now stocking an extensive range of RS PRO bench test and measurement products. The range offers various functions and applications, providing a full suite of electronic instruments for 
...
Read more...
---
Buy a Fluke, get one free
28 October 2020, Comtest , News
Comtest, Fluke's official South African importer, is offering one free Fluke for every Fluke purchased from any South African-based, authorised Fluke dealer. Fluke is a world leader in the manufacture, 
...
Read more...
---
Major update to GNSS firewall software strengthens protection
25 November 2020, Comtest , Telecoms, Datacoms, Wireless, IoT
Critical infrastructure systems including power utilities, financial services, mobile networks and transportation rely on Global Positioning System (GPS)-delivered timing to ensure ongoing operations. 
...
Read more...
---
Thermal camera for detecting abnormal body temperatures
25 November 2020, Coral-i Solutions , Test & Measurement
Because measuring a person's body temperature is a major issue in the news at the moment, Chauvin Arnoux is launching the CA 1900 thermal camera, a new health tool for identifying anyone with an excessively 
...
Read more...
---
Real-time phase noise analysis up to 50 GHz
25 November 2020, RF Design , Test & Measurement
Wireless Telecom Group announced the introduction of the Holzworth HA7063A Downconverter, which extends the capabilities of the phase noise analyser product portfolio to 50 GHz. The new downconverter 
...
Read more...
---
Real-time dashboards for remote test data access
25 November 2020, Comtest , Test & Measurement
Tektronix announced the availability of a native integration between the Keithley DAQ6510 and DMM6500 instruments with Initial State, an loT dashboard for data streaming and visualisation for world-class, 
...
Read more...
---
Maintaining backup battery systems for maximum usage and reliability
30 September 2020, Comtest , Power Electronics / Power Management
Standby battery backup systems play a critical role in keeping essential operations functional in the event of a utility outage. Facilities like data centres, hospitals, airports, utilities, oil and gas 
...
Read more...
---
ESD testing equipment and calibration
28 October 2020, Actum Group , Test & Measurement
ESD stands for electrostatic discharge, and describes the transfer of electrostatic charge between two objects. The resulting discharge from an electron imbalance may be so small that the human body cannot 
...
Read more...
---