printer friendly version
Connected-home predictions for 2021
25 November 2020
Smart Home Automation
Veego Software, an Israel-based startup that applies AI and other technologies to generate data and insights from the connected home, today responded to the escalation in the number of connected homes globally and the future of the market with five predictions for 2021.
According to research firm Statista, "The global smart home market is forecast to grow to $53,45 billion in size by 2022. Smart home, also called home automation, is an automation system that controls the lighting, climate, entertainment, appliances, and home security such as alarm systems of a household. Smart home devices, when connected to the Internet, are a part of a network of devices called the Internet of Things (IoT). These connected devices share data among each other, providing benefits such as better quality of life and greater insight into business."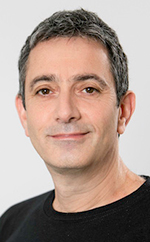 Amir Kotler, CEO of Veego
With the number of connected homes on the rise, the company is making the following predictions, expected to materialise in the coming year:
Prediction 1: Data, and lots of it. New technologies, especially AI, will enable the generation and collection of all sorts of data about what millions of users are doing on the Internet, what home devices they are employing, what kinds of apps they are utilising, and more. With insights gained from this data, media, app, device, and other providers will increasingly track and perfect their customers' experience as they shop, learn, and play online.
Prediction 2: Wi-Fi 6 will be flying off the shelves. Known in technical circles as 802.11ax, the new Wi-Fi standard is already operating on a new generation of routers. Delivering improved security, lower battery consumption, increased capacity, and higher data rates, Wi-Fi 6 is ideal for accommodating all those new smart devices that home Internet users are installing.
Prediction 3: Measurement of customer experience over the Internet. Communication service providers, media companies, and smart device manufacturers all want to measure customer experience (CX), and now they can. They also can find out how their service stacks up against competitors and how customers go about deciding among them.
Prediction 4: Malfunctions will be moving toward the devices. Until now, most home connectivity problems (75-90%) have been concentrated around the home router and Wi-Fi signals. As routers become more powerful and capable, they will be responsible for relatively fewer problems. Now that Internet users are working and learning more from home, pesky malfunctions will increasingly originate in new smart devices being installed in increasing numbers.
Prediction 5: Self-care is prompt care. Communication service providers, online media companies, and smart-device manufacturers are being crushed by the volume of support calls and the time and complexity of dealing with them, not to mention the astronomical expenses. AI technology and all that new data will tell users at home what is causing connectivity problems along with recommendations for fixing them, deflecting and shortening support calls and making users happier with the prompt and effective care.
"2021 looks like another banner year for the connected home, especially in the wake of the COVID pandemic," Veego CEO, Amir Kotler, said. "More devices, more services, more apps, and more time spent on the Internet invite AI and other technologies to help people with their online work, school, and entertainment."
Learn more at www.veego.io
Further reading:
Regal fusses over Fluss
Regal Distributors SA IoT & Automation Smart Home Automation
When the team from Fluss brought their Bluetooth-enabled device to Regal's research team, they were hooked. Effortless in its simplicity, the Fluss device means no more losing remotes, endless waiting at the gate for visitors, scanning fingerprints, etc.
Read more...
---
Is intelligence alone enough?
Products & Solutions Surveillance Smart Home Automation
By coupling intelligent algorithms with additional features and functionality, Secury360 ensures that users have ultimate control and flexibility over their security systems.
Read more...
---
Home security made simple
Technews Publishing Editor's Choice Surveillance Residential Estate (Industry) Smart Home Automation
Premium Brand Distributors unveiled the eufy Security and Anker PowerHouse products and solutions at Securex, including solar-powered home security cameras, video doorbells and power stations to keep users safe, without Eskom's help.
Read more...
---
The promise of seamless interoperability in smart homes
Altron Arrow Smart Home Automation
Designed for smart homes and smart buildings, Matter ensures seamless interactions between connected devices across different IP technologies.
Read more...
---
Relaxed home cybersecurity could render consumers accidental 'inside actors'
Editor's Choice Information Security Smart Home Automation
Cisco security experts warn of snowball impact of relaxed approach to cybersecurity on personal devices, noting 60% of users primarily use their personal phone for work tasks and 76% have used unsecured public networks for work tasks.
Read more...
---
Webinar: Industrial solutions with ADLINK I-Pi SMARC development kit
Smart Home Automation
Learn how to leverage the I-Pi SMARC IMX8M Plus development kit, featuring NXP i.MX 8M Plus applications processors, to fulfil one's home automation needs using hardware-to-top.
Read more...
---
Matter protocol going from strength to strength
Altron Arrow Smart Home Automation Edge Computing & IIoT
The Consumer Electronics Show, that took place in January 2023, highlighted the importance of the new Matter protocol with the smart home being a prominent part of the event.
Read more...
---
Kaspersky announces new consumer portfolio
Products & Solutions Smart Home Automation
Kaspersky has announced availability of its new, simplified consumer solutions portfolio, with an enhanced user interface and experience across multiple platforms.
Read more...
---
High performance CO2 sensor based on PAS
EBV Electrolink Smart Home Automation
Infineon has developed a CO2 sensor chip the XENSIV PAS CO
2
sensor module that integrates a PAS transducer, a microcontroller, and a MOSFET on the PCB.
Read more...
---
Upgrade your customers' outdoor security lighting
ADI Global Distribution Perimeter Security, Alarms & Intruder Detection Products & Solutions Smart Home Automation
With the soaring cost of living and the nights getting darker, it is so important to make sure your customers' properties are protected against theft and crime.
Read more...
---