printer friendly version
From the editor's desk: Should I stay or should I go?
26 February 2021
News
Observant readers will have noted that, for most of the latter half of last year, we stopped publishing our regular events column. There just didn't seem much point when industry events were being cancelled or postponed left, right and centre, or scrambling to deliver virtual replacements at the last moment.
Beyond the debatable value of these shows to exhibitors and visitors, their organisers will have suffered the brunt of the damage wrought by the pandemic. No events = no event organisers. This year though, they, like the rest of us, have accepted that COVID-19 is going to be with us for a while, and they've had time to hone and improve the digital experiences they can deliver. Most large events planned for this year have consequently committed to the virtual approach due to physical distancing limitations, difficulty communicating when wearing a mask, the global changeability of the situation, and other factors that would hinder an in-person exhibition from being successful.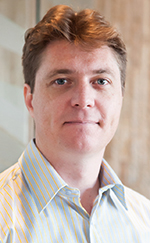 Brett van den Bosch.
Although the latest events column features just five of the biggest events from now through mid-April, the fact that we've started including it again therefore speaks volumes. In a twist of irony, the only in-person event we've included that's coming up in the next couple of months is in China, the very country that was the original epicentre of the outbreak and almost certainly its nation of origin. Whether they'll be able to pull it off is another matter – as we've learned in the harshest way, a couple of months is a long time and everything can turn on its head between now and then.
Depending on whom you ask, there are upsides and downsides to this shift in format. Exhibitors, especially at premier events like electronica and productronica, view these shows as their golden moment in the spotlight, and many spend exorbitant sums of money to set out their stalls – I've heard, off the record, that some of the biggest companies fork out several million Euros a year for their stands at Hannover Fair, for example. Siemens' stand at the most recent edition of the expo spanned around 4000 square metres, roughly half the area of a rugby pitch. One can only shudder to think what that must have cost.
For visitors, there are benefits and drawbacks to virtual events. For some engineers – and I say this with affection because I've been there and have several T-shirts – an expo is the only time their boss lets them out of their cage and into the wild to mingle with the strange creatures called 'people'. Spend the morning collecting catalogues and chatting to some of your suppliers to prove you were there, then settle in at the pub for the afternoon, and the next day tell the boss how insightful you've become.
Distributors, for their part, enjoy the convenience of being able to meet with several of their suppliers in one place and over a condensed period of time. That means more bang for their travel buck, and with online events, travel costs drop to nil. I don't see any reason why virtual face-to-face meetings can't be planned even more precisely than usual, making for more efficient use of everyone's time.
While exhibition organisers won't be able to charge nearly the same price for a virtual booth, their overheads will obviously be much lower, so although they may have to tighten their margins somewhat, they should be able to sustain themselves with a digital model.
In the end, only time will tell how popular virtual events will prove to be. They will inevitably dilute the wow factor, but software developers have been hard at work creating virtual event platforms that are as immersive as modern technology allows. Add to this the fact that data can be mined to see exactly how many people attended, for how long, and what they focused on, and in many ways you have a marketing person's wildest dream.
There's no doubt that virtual events are a stopgap solution to an unprecedented problem, and in-person shows will return in time. But I suspect that, once the digitally transformative benefits are realised, and after we return to life as usual, a hybrid format will become the new normal for industry events.
To be honest, I've been to enough exhibitions to last several lifetimes and attending them is not my favourite pastime, but I'm really looking forward to the next one.
Credit(s)
Further reading:
From the editor's desk: Digital migration is finally happening – does anyone care?
31 March 2021, Technews Publishing , News
For those who have followed the saga of South Africa's (non) migration to digital terrestrial television (DTT), many phrases might come to mind. Shambles. Disaster. Corruption. Government ineptitude. 
...
Read more...
---
Electronics news digest
31 March 2021 , News
South Africa
South Africa's photonics industry is set to benefit from the state-of-the-art Photonics Prototyping Facility (PPF) that was unveiled at the Council for Scientific and Industrial Research 
...
Read more...
---
Component shortages and how to mitigate them
31 March 2021, RS Components (SA), Projects Concern Manufacturing, Production Logix, Altron Arrow , News
To find out just how severe the problem is right now, and the impact it is having, we consulted two South African CEMs and two component distributors for their insights and advice.
Read more...
---
RAD gateways deployed in local security solution
31 March 2021, Otto Wireless , News
RAD, an industry pioneer in Industrial IoT (IIoT) and edge computing solutions which appointed Otto Wireless Solutions as its South African distributor last year, has announced that an unnamed South African 
...
Read more...
---
Intelsat, XinaBox partner up for STEM advancement
31 March 2021 , News
Intelsat, operator of the world's largest integrated satellite and terrestrial network, is partnering with XinaBox (pronounced 'X in a Box') to deliver space-focused STEM (science, technology, engineering 
...
Read more...
---
Electrocomponents plc joins the ECIA
31 March 2021, RS Components (SA) , News
The Electronic Components Industry Association (ECIA) has welcomed Electrocomponents plc, a global omni-channel solutions partner for electronics, industrial and automation customers and suppliers, which 
...
Read more...
---
Court rules against Telkom in latest dispute with ICASA
26 February 2021 , News
The Independent Communications Authority of South Africa (ICASA) has issued a statement welcoming the ruling by the Supreme Court of Appeal (SCA) against Telkom on a matter relating to the leasing of 
...
Read more...
---
Comtest to represent Netscout
26 February 2021, Comtest , News
Comtest is pleased to announce that it now represents Netscout Systems, protecting digital business services against disruptions in availability, performance and security. Netscout's market and technology 
...
Read more...
---
Synaptics signs distribution deal with EBV
26 February 2021, EBV Electrolink , News
EBV Elektronik has secured a supply chain agreement with Synaptics. Synaptics was founded with the primary objective of enhancing the way in which technology and the real world interrelate, to enable 
...
Read more...
---
CSIR unveils world-class photonics prototyping facility
26 February 2021 , News
South Africa's photonics industry is set to benefit from the state-of-the-art Photonics Prototyping Facility (PPF) that was unveiled at the Council for Scientific and Industrial Research (CSIR) on Friday, 
...
Read more...
---