printer friendly version
From the editor's desk: We're still just circling the problem of e-waste
28 April 2021 News Editor's Choice
We hear a lot these days about 'circular economies'. The concept is particularly relevant in the electronics industry by virtue of its global, increasingly pervasive nature. By the Ellen MacArthur Foundation's definition, "In a circular economy, economic activity builds and rebuilds overall system health. The concept recognises the importance of the economy needing to work effectively at all scales – for large and small businesses, for organisations and individuals, globally and locally. Transitioning to a circular economy does not only amount to adjustments aimed at reducing the negative impacts of the linear economy. Rather, it represents a systemic shift that builds long-term resilience, generates business and economic opportunities and provides environmental and societal benefits."
Focusing on that last part, the societal benefits of electronics are innumerable and profound, but the environmental aspect has to be addressed with more determination in order to close the circle. Unsurprisingly, the electronics sector is becoming a bigger and bigger contributor to total global greenhouse gas emissions as electronics become more pervasive in our daily lives.
To plot a course towards a sustainable circular economy for electronics, the Circular Electronics Partnership, or CEP (http://cep2030.org/) was recently formed. Together with over 80 experts from 40 companies, it has sketched a roadmap from now until 2030. The proposed roadmap is divided into six pathways, one of which, named 'Design for circularity', seeks to define circular electronic products and services, and to develop and roll out an education programme and tools for circular electronics design.
One of the primary areas where the world is falling short in terms of achieving these goals is waste electrical and electronic equipment (WEEE), more commonly referred to as e-waste. Here are some headline figures from CEP: People are producing 50 million metric tonnes of e-waste annually. It is estimated there are at least 100 million old devices in homes. 80% of e-waste is not collected for recycling, with 76% not documented and 4% thrown into household waste. At the current rate we will produce 120 million tonnes of e-waste annually by 2050.
From a local perspective, eWASA (the e-Waste Association of South Africa) presented a report in 2017 which estimated the total volume of locally generated e-waste in 2015 at 74 923 tonnes, or 6,6 kg per person. As you would expect, the greatest concentration (nearly half) of e-waste produced was in Gauteng, followed by the Western Cape and Mpumalanga, and recycling centres are similarly geographically concentrated.
Therefore, if you're living in one of the country's main metropolitan areas, there's probably a recycling centre nearby. But the open question is, how many people actually use them? As per the aforementioned eWASA report, recycling of WEEE generated in South Africa remained low at only 11%, while the more recent Global E-waste Monitor 2020 report put collection and recycling rates in Africa at a miniscule 0,9%, versus the global average of 17,4%.
The plain truth is that, as with common things like paper, plastic and glass, some people are conscientious recyclers, some just don't care and some (I would imagine the majority) are happy to recycle as long as it's not too much of a hassle.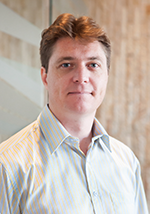 Until we have many more recycling points and, ideally, weekly pickups like we do with paper recycling, most South Africans are probably just not going to bother. An effective strategy requires government to get behind it, not just in terms of implementation but importantly for public messaging, before e-waste recycling goes mainstream in SA – and quite frankly the country has much bigger problems to deal with right now. For the time being, the very notion is as ephemeral as circles in the sand.
Brett van den Bosch
Editor
Credit(s)
Further reading:
Extended ST offering from RS
26 May 2021, RS Components (SA) , News
The scope of the supply chain agreement between RS Components and STMicroelectronics has been significantly extended. This new phase in the relationship between the two companies will result in a substantial 
...
Read more...
---
Structural battery breakthrough towards 'massless' energy storage
26 May 2021 , News
Chalmers University of Technology researchers have produced a structural battery that performs 10 times better than all previous versions. It contains carbon fibre that serves simultaneously as an electrode, 
...
Read more...
---
BAMR celebrates 75th anniversary
26 May 2021, BAMR , News
BAMR is celebrating its 75th year of serving the local industry, having been founded on 22 May 1946 by Fred Duk, a former Major in the South African Air Force, upon his return from the Second World 
...
Read more...
---
A tribute to Mark Schroeder
26 May 2021, S.J. Andrews Electronics , News
Written by Mark's family, with pride as we remember our husband, our dad, our granddad – a man who was and will always be so loved.
Read more...
---
Company profile: RS Components SA
26 May 2021, RS Components (SA) , News
The history of RS Components is a long and storied one, having been founded in London in 1937 by J.H. Waring and P.M. Sebestyen under the name Radiospares. In those early days, the company was run out 
...
Read more...
---
Electronics news digest
26 May 2021 , News
Overseas
Business
ams reported robust first quarter of 2021 group results with revenues of $1,55 billion and an adjusted operating (EBIT – earnings before interest and taxes) margin of 11%. This was 
...
Read more...
---
Events
26 May 2021 , Events, News
Tech Snacks
7-18 June 2021 Virtual A new learning concept from Arrow Electronics allowing visitors to choose from up to five Tech Snacks from across all the event's headline topics. Each snack is a 15-minute 
...
Read more...
---
From the editor's desk: The continued relevance of Moore's Law in the IoT age
26 May 2021, Technews Publishing , News, Editor's Choice
The end of Moore's Law (which famously posits that the number of transistors in a dense IC doubles about every two years, assuming an optimal price/performance ratio) has repeatedly been predicted, yet 
...
Read more...
---
Machine learning scholarships on offer at Wits University
26 May 2021 , News
DeepMind, an Alphabet company (Alphabet is the holding company of Google) and a world leader in the field of artificial intelligence (AI) research and its applications in the real world, has donated scholarship 
...
Read more...
---
Bosch opens advanced silicon wafer fab
26 May 2021 , News
Bosch has opened one of the world's most modern silicon wafer fabrication plants (fabs) in Dresden, Germany. Production will start as early as July – six months earlier than planned. From that time on, 
...
Read more...
---