printer friendly version
From the editor's desk: We're still just circling the problem of e-waste
28 April 2021 News Editor's Choice
We hear a lot these days about 'circular economies'. The concept is particularly relevant in the electronics industry by virtue of its global, increasingly pervasive nature. By the Ellen MacArthur Foundation's definition, "In a circular economy, economic activity builds and rebuilds overall system health. The concept recognises the importance of the economy needing to work effectively at all scales – for large and small businesses, for organisations and individuals, globally and locally. Transitioning to a circular economy does not only amount to adjustments aimed at reducing the negative impacts of the linear economy. Rather, it represents a systemic shift that builds long-term resilience, generates business and economic opportunities and provides environmental and societal benefits."
Focusing on that last part, the societal benefits of electronics are innumerable and profound, but the environmental aspect has to be addressed with more determination in order to close the circle. Unsurprisingly, the electronics sector is becoming a bigger and bigger contributor to total global greenhouse gas emissions as electronics become more pervasive in our daily lives.
To plot a course towards a sustainable circular economy for electronics, the Circular Electronics Partnership, or CEP (http://cep2030.org/) was recently formed. Together with over 80 experts from 40 companies, it has sketched a roadmap from now until 2030. The proposed roadmap is divided into six pathways, one of which, named 'Design for circularity', seeks to define circular electronic products and services, and to develop and roll out an education programme and tools for circular electronics design.
One of the primary areas where the world is falling short in terms of achieving these goals is waste electrical and electronic equipment (WEEE), more commonly referred to as e-waste. Here are some headline figures from CEP: People are producing 50 million metric tonnes of e-waste annually. It is estimated there are at least 100 million old devices in homes. 80% of e-waste is not collected for recycling, with 76% not documented and 4% thrown into household waste. At the current rate we will produce 120 million tonnes of e-waste annually by 2050.
From a local perspective, eWASA (the e-Waste Association of South Africa) presented a report in 2017 which estimated the total volume of locally generated e-waste in 2015 at 74 923 tonnes, or 6,6 kg per person. As you would expect, the greatest concentration (nearly half) of e-waste produced was in Gauteng, followed by the Western Cape and Mpumalanga, and recycling centres are similarly geographically concentrated.
Therefore, if you're living in one of the country's main metropolitan areas, there's probably a recycling centre nearby. But the open question is, how many people actually use them? As per the aforementioned eWASA report, recycling of WEEE generated in South Africa remained low at only 11%, while the more recent Global E-waste Monitor 2020 report put collection and recycling rates in Africa at a miniscule 0,9%, versus the global average of 17,4%.
The plain truth is that, as with common things like paper, plastic and glass, some people are conscientious recyclers, some just don't care and some (I would imagine the majority) are happy to recycle as long as it's not too much of a hassle.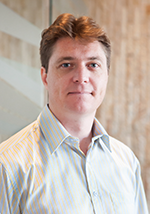 Until we have many more recycling points and, ideally, weekly pickups like we do with paper recycling, most South Africans are probably just not going to bother. An effective strategy requires government to get behind it, not just in terms of implementation but importantly for public messaging, before e-waste recycling goes mainstream in SA – and quite frankly the country has much bigger problems to deal with right now. For the time being, the very notion is as ephemeral as circles in the sand.
Brett van den Bosch
Editor
Credit(s)
Further reading:
Hensoldt and CSIR sign radar development agreement
28 April 2021 , News
A new generation of tactical 3D surveillance radar systems is being developed for naval and land deployment, which will modernise one of Hensoldt's key radar product lines and further enhance its extensive 
...
Read more...
---
Smart Industry 4.0 enablement in security-critical applications
28 April 2021 , News
Data-driven manufacturing is revolutionising the industry, improving quality, productivity and agility, while also decreasing production costs and ordering lead-times. In sectors requiring a very high 
...
Read more...
---
From the editor's desk: Digital migration is finally happening – does anyone care?
31 March 2021, Technews Publishing , News
For those who have followed the saga of South Africa's (non) migration to digital terrestrial television (DTT), many phrases might come to mind. Shambles. Disaster. Corruption. Government ineptitude. 
...
Read more...
---
Electronics news digest
31 March 2021 , News
South Africa
South Africa's photonics industry is set to benefit from the state-of-the-art Photonics Prototyping Facility (PPF) that was unveiled at the Council for Scientific and Industrial Research 
...
Read more...
---
Component shortages and how to mitigate them
31 March 2021, RS Components (SA), Projects Concern Manufacturing, Production Logix, Altron Arrow , News
To find out just how severe the problem is right now, and the impact it is having, we consulted two South African CEMs and two component distributors for their insights and advice.
Read more...
---
RAD gateways deployed in local security solution
31 March 2021, Otto Wireless , News
RAD, an industry pioneer in Industrial IoT (IIoT) and edge computing solutions which appointed Otto Wireless Solutions as its South African distributor last year, has announced that an unnamed South African 
...
Read more...
---
Intelsat, XinaBox partner up for STEM advancement
31 March 2021 , News
Intelsat, operator of the world's largest integrated satellite and terrestrial network, is partnering with XinaBox (pronounced 'X in a Box') to deliver space-focused STEM (science, technology, engineering 
...
Read more...
---
Electrocomponents plc joins the ECIA
31 March 2021, RS Components (SA) , News
The Electronic Components Industry Association (ECIA) has welcomed Electrocomponents plc, a global omni-channel solutions partner for electronics, industrial and automation customers and suppliers, which 
...
Read more...
---
RS partners with Geekulcha to hack for a difference
28 April 2021 , News
The Annual Geekulcha Hackathon took place recently and saw more than 100 coders, developers and programmers challenge each other in an online contest. This anticipated event has become a highlight in 
...
Read more...
---
SABS drives transparency to eliminate technical barriers to trade
31 March 2021 , News
The South African Bureau of Standards (SABS), in collaboration with the World Trade Organization (WTO), hosted a virtual seminar in March on the WTO Technical Barriers to Trade (TBT) Agreement's Transparency 
...
Read more...
---