printer friendly version
Personality profile: Renato Martins
28 April 2021
Editor's Choice
Growing up in the Johannesburg suburb of Malvern, I remember always being interested in business from a young age. My mom opened up a Bob Junior account for me when I was about 10 or 11. I then started filling out all my little receipts from the machines when withdrawing or depositing money – it's the OCD part of me. I actually started working at the age of 13 at a local hardware store when I wasn't playing sport. I was promoted within a week to the industrial side of the business, I think by then I was a qualified nut and bolt counter. I sorted through all these tiny products and built up specific kits for customers.
After matriculating from Queens High School, I then moved on to Johannesburg Technical College to do an electronics light current diploma; my dad is an electrician so I thought I would follow in his footsteps, only slightly differently. My results were really good but then life happened: I had a kid at a young age and decided to put my studies on hold and find work, since someone needed to pay the bills.
I went to work for a computer company as a computer technician for hardware and software in those days. I remember supporting customers with DOS 6.22 and then eventually Windows 3.1… it seems like a lifetime ago now. After working there for a couple of years I moved to Logitech SA, a component distributing company. This was probably the turning point in my working career – I was really enjoying the job, connecting with people, and providing service. I loved talking to people so I decided that I was going to stay in the sales environment, and why not in electronics, as it was and is constantly evolving.
I was then promoted to GM a short while later and was responsible for many aspects of the business: procurement, creating codes, programming, invoicing, picking, packing, etc. Of course I had other people assisting me and a really hands-on boss in Manny Oliveira, from whom I learnt so much about business and components, and to whom I will forever be grateful.
The years between then and now have seen too many highlights to mention, having worked in different positions at several companies with a number of people who helped shape my career. I am fortunate to have worked with Rob McMaster, who mentored me during my time at Memec, firstly as a field sales engineer, then product line manager for Microchip, and then later as regional sales manager for Johannesburg and KwaZulu-Natal. I will always be thankful to Philip du Preez and Amanda Harvey for employing me at what is now Altron Arrow in 2005. It was the right move at the right time for me, and 16 years later we are still a very successful company with many partners on our books. I have worked with many great people at Arrow and none better than our previous MD, Warren Mande. We only worked together for a year but it was a great year even though we were fighting the pandemic.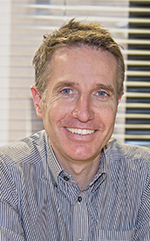 Renato Martins
Surrounding yourself with great people is always a safe bet for success. I have great people at Arrow and I am sure that together we will take this company to greater heights. I have travelled all over the world and made many friends during my journey, and would like to thank them all for playing some role in me being where I am today.
Maintaining a positive outlook
I have always been a hard worker but I believe that in life you need some luck too. Gary Player said that "the harder you practice, the luckier you get" and I guess I believe that up to a point, but I have also always tried being happy and positive. I have experienced many more ups than downs in the electronics industry and am the type of person that will always focus on the positives.
We need all South African companies to support local businesses to assist the economy further but, as I mentioned before, I choose to rather focus on the positives.
Forces for change
Technology is evolving so rapidly that we have to keep an open mind, we have to keep learning and keep our brains updated daily. IoT, IIoT, AI and RPA are all buzzwords that will be part of our lives going forward. Connected devices will be anywhere and everywhere, improving people's lives, keeping them safe, and more.
The South African electronics industry has struggled for a few years now, but we have brilliant people in this country who we should believe in and trust. Unfortunately we don't have any supplier manufacturing plants in SA, but if there is something that you can do locally, then do it. My ask is for customers and fellow South Africans to keep our money in the country. Spending more locally will create jobs, which in turn will have more people paying taxes, which in turn will create more opportunities.
Looking to the next generation
Interestingly, we don't get many youngsters walking in the door in our industry, but my advice for any young person is to work hard and believe in yourself. It sounds clichéd but it's what I often tell my two daughters – life is tough and it will knock you down, but you keep moving forward and improving yourself. This industry is a good one as it opens up opportunities for personal growth, and also gives you the opportunity to see technology from the fundamental level. There are new products to sell almost every day which should keep these millennials interested.
A healthy work/life balance
Having been a decent sportsman at a young age, I still try and keep active. I play soccer at times for a club, I play tennis, I go to gym every morning, I run a few kilometres on Saturdays and I play a tiny bit of golf. My golf needs serious work though.
They say that if you work hard, you must play hard, and I certainly enjoy a good party too. Having fun and enjoying life with friends and family is something that keeps me young. I also don't mind having those days once in a while spent on the couch watching sports. The mind needs time to relax too.
Credit(s)
Further reading:
Ballast evaluation board for UV-C disinfection lamps
28 April 2021, Altron Arrow , Power Electronics / Power Management
The EVAL_ICB2FL03G is a ballast design evaluation board for 54 W UV-C disinfection lamps with voltage-mode preheating. Supplied by Infineon Technologies, it features the smart ballast controller ICB2FL03G 
...
Read more...
---
Challenges for electronic circuits in space applications
28 April 2021, Altron Arrow , Electronics Technology
Outside the protective cover of the Earth's atmosphere, the natural space radiation environment can damage electronic devices and the effects range from a degradation in parametric performance to a complete functional failure.
Read more...
---
Component shortages and how to mitigate them
31 March 2021, RS Components (SA), Projects Concern Manufacturing, Production Logix, Altron Arrow , News
To find out just how severe the problem is right now, and the impact it is having, we consulted two South African CEMs and two component distributors for their insights and advice.
Read more...
---
Bidirectional logic-level voltage translators
31 March 2021, Altron Arrow , Analogue, Mixed Signal, LSI
The 74LVC2T45 and 74LVCH2T45 from Diodes Incorporated provide logic-level voltage translation between devices that operate from different supply rails. The devices have dual power supplies and support 
...
Read more...
---
Multi-constellation GNSS module
31 March 2021, Altron Arrow , Telecoms, Datacoms, Wireless, IoT
Telit's high-precision GNSS SE868SY-D is a new multi-frequency, multi-constellation positioning receiver capable of combining GPS/QZSS and Galileo in the L1/E1 and L5/E5 bands, GLONASS in the L1, BeiDou 
...
Read more...
---
Evaluate 3D magnetic sensors in under ten minutes
31 March 2021, Altron Arrow , Analogue, Mixed Signal, LSI
You probably think that it's not possible to evaluate a 3D magnetic sensor in less than ten minutes? Think again! Anything is possible with Infineon's 2GO kits. Its 3D magnetic sensor 2GO kit is a budget-priced 
...
Read more...
---
Software development solution for Cortex-M MCUs
31 March 2021, Altron Arrow , Design Automation
Arm Keil MDK includes a leading Windows-based IDE, debugger, market leading compilers, software pack management and CMSIS. These software tools allow you to accelerate the development of your embedded 
...
Read more...
---
UWB personnel tag for real-time location system
31 March 2021, Altron Arrow , Telecoms, Datacoms, Wireless, IoT
The Inpixon Personnel Tag is a compact, lightweight, ultra-wideband (UWB) locator tag for Inpixon's real-time location system (RTLS). It is designed to deliver 30 cm accuracy to locate employees or visitors 
...
Read more...
---
PoE to USB-C power and data adaptor
26 February 2021, Altron Arrow , Power Electronics / Power Management
There are many consumer, enterprise and industrial devices today that have a USB Type-C port as the only input power option. While USB-C technology can offer high power and high data rate, it limits the 
...
Read more...
---
Multi-parameter vital signs monitoring is easier than ever before
31 March 2021, Altron Arrow , Analogue, Mixed Signal, LSI
There is rapid expansion and adoption of digital healthcare fuelled by the continuous advancement in electronics and breakthroughs in cloud computing, AI, and communication technologies.
Read more...
---