printer friendly version
The LPWAN state of play in SA
25 August 2021 Editor's Choice Telecoms, Datacoms, Wireless, IoT
Today there are many flavours of LPWAN (low-power wide-area network) out there. Some are acquired tastes tailored for small niches of the telecommunications market, while others add extra toppings to entice a broader segment of adopters.
Uptake of LPWAN technologies is still in the early days for the most part and varies widely across geography and application. There is no doubt that it is a big deal though, especially with the growing expectation from consumers, commercial enterprises, pretty much everyone really, that their 'things' are connected, or at least connect-able. A recent market report by 360 Research Reports shows that the global LPWAN market size was $982,9 million in 2021 and is expected to reach $14,6 billion by the end of 2026, with a compound annual growth rate of 46,5% between now and then.
In this article we look at some of the strongest contenders that are already within electronic engineers' reach, as well as what's on the horizon – specifically with an eye on the South African market. To help give our readers the low-down on what to be aware of and what to expect for the future, we consulted a few leading minds on the subject to get some of their insights and opinions.
Gyula Wendler, senior manager: engineering and Conrad Coetzee, field application engineer, Altron Arrow
Gyula Wendler: From my point of view, it's hard to pick a winner right now as all the LPWAN technologies out there have their pros and cons. If you look locally, there is still no sign of LTE-M as this would be the natural successor to 2G and in my opinion, the sweet spot for most applications not requiring huge data throughput. With our large vehicle recovery and telematics market, we really need a good solution for mobile devices.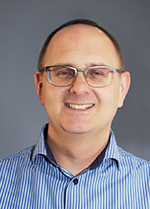 Gyula Wendler.
There has been a limited deployment of NB-IoT by one of the local cellular networks but even then, NB-IoT is not really a good alternative as it has limited mobility support and is ideally suitable for static applications. It is more of a competitor to the likes of Sigfox which is more aimed at low-bandwidth IoT devices and sensors. We are seeing a huge uptake on the next best thing –LTE Cat. 1 modules with 2G fallback – as this give the best coverage, low power consumption and decent pricing. This, however, is not really regarded as LPWAN.
Sigfox looked to be the local winner for a while as it took a very aggressive approach to market and built a national network. This approach, however, meant it needed to get a large adoption rate and fairly quickly. On the other hand, the cellular networks already have most of their infrastructure cost covered by other revenue streams such as data and so forth.
For me, the winner could be NB-IoT in this space but what is holding this technology up locally is the limited coverage. Another factor is that the costs of the NB-IoT modules were much more expensive than the Sigfox or LoRa solutions, but the new pricing we have on our modules has largely eliminated this difference. I believe that the cellular networks will roll out more NB-IoT coverage and in the long run this will probably be a very strong contender.
Conrad Coetzee: My personal point of view is there is no clear-cut winner in this space like we had a few years ago where the market was predominantly 2G-centric, the majority of this being taken by the track-and-trace industry as well as metering. Today, with the explosion of IoT worldwide, this has been a race to see which technology fits which application.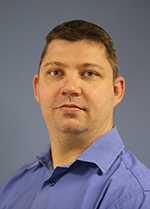 Conrad Coetzee.
The cellular infrastructure carries the most value as the providers have the biggest footprint in terms of base stations and therefore, have the power to quickly overtake the market in the IoT space, but the cost of rollout is high and adoption is slow. NB-IoT, which seems to be the focus of the SA cellular providers, is the ideal platform for static units that need more bandwidth and higher traffic activity – this would also have been an ideal area for LTE-M, with the added benefit of it being more motion/tracking friendly, making it a true LTE replacement for 2G IoT devices if ICASA and the digital TV migration project comes to a head soon. This would have been great three years back already, but updates and upgrades to systems have paved the way for LTE Cat. 1 at a lower cost. This has opened the door for faster adoption of the LTE standard as an evolution from traditional 2G applications.
Sigfox, as a tiny message system, lends itself to the very power-critical applications where devices need to be able to run for very long lifespans without changing a battery and do not require frequent notifications. I think the technology is a bit ahead of its time for our country, as it has existed since early 2014/15 but is only now really being adopted by customers. In my opinion certification costs are a bit of problem for any start-up that wants to use this technology, which could hinder faster adoption. The other positive side of Sigfox is that it offers a very big message bundle at a very low cost.
LoRa, or more precisely LoRaWAN, is very close to the use-case of Sigfox, however it also offers superior power usage to GSM-based systems and a bigger messaging service than Sigfox. LoRaWAN has been available for many years and is more a private use-case application, although there have been local companies offering infrastructure installations and upkeep at a monthly fee, but this is more suited to when you need it in a certain area and don't want to use cellular for every IoT device, e.g. in the agricultural sector. LoRaWAN also offers the ability to have two-way communication with systems.
In closing, as I see it there is no clear winner but rather it depends on the use-case. The cellular providers should consider the impact of all these LPWANs on themselves as well, because at some point the data needs to get back to a server somewhere and eight out of 10 times this will be done over a GSM/LTE connection, whether it's a GSM router in the field, business WiFi to GSM, or direct to GSM.
Chris Viveiros, operations director, Otto Wireless Solutions
LoRa and LoRaWAN uptake across Europe and America has been massive and some reports state that the market size is projected to reach $6,2 billion by 2026. Why, then, is this technology not dominating, in fact not even entering the market in South Africa?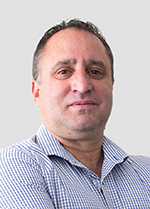 Chris Viveiros.
There have been a number of service providers stating that they will set up local networks, however this rollout has ranged from being sporadic, isolated to specific location pockets, to painfully slow at best. Each rollout seems to have been met with major delays.The questions to be asked are, why is this the case, and when will it change?
My opinion on the 'why' is that there is too much product freedom in terms of the device connectivity timeslots, mixed with an abundance of product hardware diversity, with the local backend service providers underestimating the scope of the impact this mix will have on their networks. Consider the plethora of available end-nodes and the vast variety of gateways. Who will configure the server for every possible hardware combination? Worse, who is responsible for configuring the nodes such that the network does not quickly become congested by nodes communicating too often? Like Europe and the USA, local service providers want to offer only the backend support and dashboard, but allowing the customer to use a LoRa network on a quasi real-time basis will no doubt spell the end of the network's available bandwidth. LoRa is not meant to accommodate constant real-time applications, which appears to be an expectation from end customers.
When will it change? Consider for a moment a scenario wherein the hardware and backend can be supplied by the same entity, or by two entities working with one another to deliver a solution which works for everyone. If there were a hypothetical piece of standard hardware which can do 'anything' from a monitoring perspective, be it water metering, temperature sensing, pressure sensing or electricity metering and if such a piece of hardware was monitoring equipment constantly and was configured to send an alert in real-time but only send usage reports periodically, then this hardware would contribute to the optimisation of the network.
If one entity produced and configured such nodes and supplied them with an option of backend support through a third party, all that would be missing is the actual physical gateway to reach the backend. Would it be a stretch of the imagination to consider that a hardware node supplier, which also has gateways in its arsenal, would subsidise the gateway from the profits they make on the nodes? A network can be built this way, by an innovative and forward-thinking supplier… provided they have a backend partner. Building such a backend would take maybe a year. Building and ICASA-approving such a generic node would also take a year. It would take experience and commitment to do both in parallel.
When will all this change? My prediction? On 1 September 2021. Because that's the date Otto Wireless Solutions will be launching a new LoRa offering which will include a full turnkey solution as an option for clients. Anyone interested in learning more in advance of the launch date is welcome to contact me. [Ed: see contact details at the end of this article]
Pieter Lentz, director, RF Design
This is a grey area at the moment, primarily because of what options are available globally and what options are available in South Africa. As we know, the main options that are now available globally are Sigfox, NB-IoT, LTE Cat-M1 and LoRaWAN. There are some newer technologies but their market traction is very limited, so I will focus on these four technologies.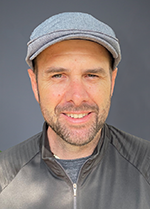 Pieter Lentz.
South Africa only has one true IoT network that has very good coverage and that is Sigfox – it enables companies to manufacture battery-operated devices that were not possible in the past. LoRaWAN is there as well but is very fragmented and it seems that the majority of our customers are looking at doing their own LoRaWAN networks. One of the bonuses to customers developing their own network is they are in control of the costs as there is no ongoing contract cost. The downside is they are now responsible for the network and essentially become their own network operator.
NB-IoT is starting to be discussed as an option as the coverage seems to be getting better, but it is still not at the level of 2G coverage and is currently only being offered by Vodacom. The true 2G replacement technology needs to be Cat-M1 but we may only see this when the SABC migrates to DTT (digital terrestrial television) in order to free up the 700 MHz spectrum.
For engineers there are two clear lines of thought: 1) Is the unit under development battery-operated or is there some sort of mains power and 2) how much data is being sent? Once they have a clear idea of what is required, this will then determine the technology which will be adopted. The downside to this approach is there is no one module or range that can cover all their needs.
For LoRaWAN and Sigfox, you have the option of using specific modules for each technology, or a module that can cover both. This is where cost is critical – if the product needs to be low-cost then you would need to adopt the single-use module; if you are not sure of the market being targeted then you would use the module that covers both technologies, but this would come with added cost. The majority of designs that we are seeing at the moment are based on Sigfox as customers are developing asset trackers, cattle trackers, alarm communication and vehicle tracking/ stolen vehicle recovery, the majority of which are battery powered. Many of these devices are install-and-forget use cases.
For data-critical applications, the cellular technologies are the only real option available. One of the most critical issues we are seeing at the moment is that 2G coverage is shrinking. With the NB-IoT rollout not being that aggressive, most customers are looking at using the existing 4G coverage with 2G just to maintain connectivity. The one positive here is the majority of cellular module vendors have an upgrade path from 2G/3G/4G to LTE Cat-NB2/Cat-M1/Cat-1. This makes development really easy as they can future-proof their products and make sure that they can cater for all the upcoming technologies. We are not seeing a major need for 5G because for the majority of the engineers, speed is not the problem. 2G was good enough for most applications, so the use of 4G is for coverage and not speed.
I personally feel that much has to change from the government standpoint to move the SABC over to DTT. This will free up the required spectrum for the cellular network operators to get more involved in the various technologies, specifically the cellular LPWAN technologies which is where the future lies.
For more information contact:
• Altron Arrow, +27 11 923 9600, gwendler@arrow.altech.co.za, ccoetzee@arrow.altech.co.za, www.altronarrow.com
• Otto Wireless Solutions, +27 11 791 1033, chris@otto.co.za, www.otto.co.za
• RF Design, +27 21 555 8400, pieter@rfdesign.co.za, www.rfdesign.co.za
Credit(s)
Further reading:
SoM maker relies on ST MPU and open-source community
27 October 2021, Altron Arrow , Computer/Embedded Technology
"Open source is not only code sharing but a willingness to bring a certain know-how to a community and make a business around it."
Read more...
---
Locally produced LoRa pressure node
27 October 2021, Otto Wireless Solutions , Telecoms, Datacoms, Wireless, IoT
LoRa devices and wireless RF technology are making it easy and economical for consumers to dive into the Internet of Things (IoT). The affordable sensors and gateways can also experience the same IoT 
...
Read more...
---
Magnetic-mount external GPS antenna
27 October 2021, RF Design , Telecoms, Datacoms, Wireless, IoT
The Magma X AA.178.301111 from Taoglas is an active, external magnetic-mount GPS antenna that operates in the L1/L5 band from 1176,45 to 1575,42 MHz. This linearly polarised antenna delivers a peak 
...
Read more...
---
Isolated SiC gate driver
27 October 2021, Altron Arrow , Power Electronics / Power Management
STMicroelectronics' STGAP2SiCSN single-channel gate driver, optimised to control silicon carbide (SiC) MOSFETs, comes in a space-saving narrowbody SO-8 package and delivers robust performance with accurate 
...
Read more...
---
Water, water everywhere and not a drop to drink
27 October 2021, Omnigo, CZ Electronics Manufacturing, Deman Manufacturing, Jemstech , Editor's Choice
In light of the ongoing severe shortage of semiconductors globally,
Dataweek
asked a few local contract electronics manufacturers to share their experiences, but also for any positive spin they can give to the current state of affairs.
Read more...
---
LPWAN markets and applications
27 October 2021, Avnet Silica, EBV Electrolink, Technews Publishing , Telecoms, Datacoms, Wireless, IoT
In South Africa, the large installed base of IoT devices using legacy telecommunication protocols is a hindrance to the advancement of LPWAN and the continued kerfuffle over radio frequency spectrum is hampering this market.
Read more...
---
Thermal management in high-performance RF and microwave PCBs
27 October 2021, Conical Technologies , Editor's Choice, Manufacturing / Production Technology, Hardware & Services
One of the many roles that a PCB has to perform is to channel heat from the underside of semiconductor devices through to the chosen heatsinking scheme as efficiently and effectively as possible.
Read more...
---
Omnigo's TestBench offers a reliable test base to meet a multitude of test requirements
27 October 2021, Omnigo , Editor's Choice
Ensuring that another product is ready to be part of our technologically driven world, functionally tested in an economical and timely manner.
Read more...
---
From the editor's desk: China's growing hunger for chips
27 October 2021, Technews Publishing , News
No, this column is not about the chips you eat, I'm talking about the chips we in the electronics industry know and love best – those of the semiconductor variety. In light of China's escalating aggression 
...
Read more...
---
IO Ninja adds flexibility with capabilities and subscriptions
27 October 2021, RF Design , Test & Measurement
The release of IO Ninja version 5.0 marks an opportune point for embedded designers to join the scores of professionals who have already adopted IO Ninja at Facebook, Siemens, Mitsubishi and many other 
...
Read more...
---