printer friendly version
Company profile: Membrane Switch Technologies
25 August 2021
News
Membrane Switch Technologies' (MST) origins date back to 1983 when Technor/Molex started manufacturing membrane switches in South Africa. Molex was the second largest connector manufacturer in the world at the time and provided the necessary technical expertise and support to Technor, its partner in South Africa.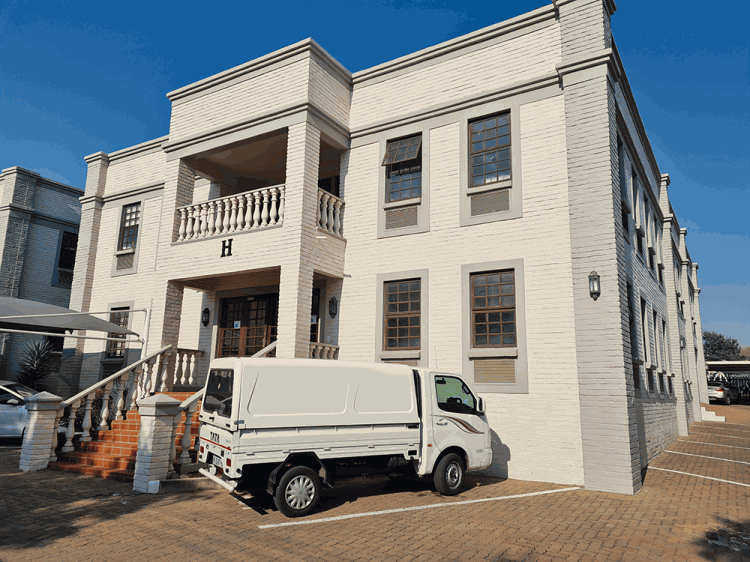 Colin Jennings joined the operation in 1989 as a graphic designer and soon became technical manager of the membrane switch division: "I had the pleasure of purchasing the division in August 1995 as a young rookie in business with 100% borrowed funds and 110% enthusiasm. The journey has been unbelievably rewarding as well as incredibly challenging, with the usual business ups and downs mixed with some of the unique challenges the world has thrown at us in the past 26 years. Who could have predicted 9/11, the USA sub-prime crisis, the advent of loadshedding and now the Covid-19 epidemic with all the economic and social stress we face now?"
Originally based in Wynberg, the industrial area of Sandton, for 22 years, MST relocated to its current premises in Kelvin in 2017 where it operates within 700 square metres of factory and office space more suited to its needs in terms of reduced space requirements for the new technologies and processes the company invested in more than six years ago. The need for large drying tunnels and large screen printing and die-cutting machines has been reduced by investing in digital printing machines, laser-cutting machines and an automated resin doming machine.
MST started out with just seven staff members in 1995 manufacturing almost exclusively membrane switches and polycarbonate facias. Today it employs 14 staff members and has expanded the products it manufactures to include membrane switches with built-in LEDs and SMT components, polycarbonate facias, vinyl and polyester labels, domed resin labels, flexible copper circuitry, large format digital printing, laser-cutting of Perspex, ABS, polycarbonate and wood and in-house cut-and-strip cable for the panic buttons used in vehicle tracking devices. It also offers design and assembly options for clients who 'have an idea' but not the expertise and facilities to bring their products to life.
Initially MST's marketing focus was confined to the electronics industry print media and good old-fashioned canvassing of clients, but since the advent of the Internet and digital media, marketing has become more specialised and targeted. Clients and potential clients are far more inclined to search for a supplier with an online presence and conduct the entire transaction, i.e., quotation request, procurement, design approval, manufacture of product and final delivery, without even a face-to-face meeting. The Covid pandemic has accelerated the move to remote communications with clients and the use of graphic design programs to enable artwork approval, design changes and colour selection, seamlessly and accurately.
The investment in state-of-the-art manufacturing equipment over the past six years has successfully enabled MST to adapt to the demands of shorter lead-times required by clients while maintaining the highest quality standards. In the late '80s and into the early '90s, lead times for manufacturing a complete membrane switch were anywhere between six and eight weeks; Letraset, photographic films and darkrooms were the order of the day. Screen printing was the only method of printing the rugged solvent-based inks onto polycarbonate substrates used in membrane switch overlays. Steel-rule cutting dies were used to cut the components and required expensive tooling. With the latest digital printing machines as well as in-house laser-cutting machines, the company takes pride in being able to produce prototypes in just a matter of days or even hours if the need arises.
Adapting to the new world we live in, in terms of erratic raw material supply as a result of congested and expensive shipping costs, has been a new challenge for MST to face. In response, the company has developed to be virtually a 100% in-house manufacturer with little reliance upon other manufacturers for services to manufacture its products. Most of its raw materials are sourced directly from suppliers internationally, which has required rapid adaptation to the much longer lead times from raw materials suppliers due to shipping delays and challenges.
"The past nearly two years now of operating within the confines of Covid restrictions and a completely new business environment has highlighted the fact that we are indeed a resilient and adaptable company and industry," says Jennings. "As our products are used in almost any electronic product and application – from prepaid meters, control equipment, vehicle tracking devices and appliances to communication equipment, security equipment and many electronic consumer goods – we often see the product and innovation long before it is released to the market. Many of our long-standing clients have used the new environment to push the reset button on 'how things are done,' so to speak. The large increase in new product prototypes that we are involved in is an encouraging sign that the local electronics industry is innovative, adaptable and preparing for future growth with incredible passion and energy. Constant change is here to stay.
Credit(s)
Further reading:
EBV Elektronik wins top distributor award
EBV Electrolink News
EBV Elektronik has been recognised by onsemi as its top distribution partner in the EMEA region during 2021.
Read more...
---
RS to showcase IoT and Food Safe products at NAMPO Harvest Day
RS Components (SA) News
Following a two-year hiatus, this year's event will take place over five days as opposed to four, to accommodate Covid-19 restrictions.
Read more...
---
Mouser and Wevolver team up to expose university innovation
News
The programme aims to empower people to create and innovate by providing access to engineering knowledge through a variety of media, including blogs and podcasts.
Read more...
---
Arrow Electronics unveils new CEO
Altron Arrow News
Sean Kerins has been picked to succeed Michael Long as president and chief executive officer effective 1 June 2022.
Read more...
---
Record number of national standards published in 2021
News
The SABS sees the information contained in SANS as fundamental to optimising the country's economic and industrial potential.
Read more...
---
Online dashboard for global semiconductor sales data
News
The Semiconductor Industry Association (SIA) launched a new Semiconductor Unit Sales Dashboard to provide regularly updated, publicly available sales data for a range of semiconductor products. Amid the 
...
Read more...
---
Samsung bolstering investment in SA's tech sector
News
Both globally and locally, there is clear consensus that investment in a country's technological advancement is intrinsically linked to economic growth. In recognition of this philosophy, Samsung South 
...
Read more...
---
Record-seeking sailboat uses Fischer Connectors for sensor data transmission
News Interconnection
The boat is setting out to reach a speed of 80 knots powered only by the wind, and thereby break the long-standing world sailing speed record of 65,45 knots.
Read more...
---
Mouser again sponsors FIRST Robotics Competition
News
Mouser Electronics announced its continued sponsorship of the FIRST Robotics Competition, which inspires innovation and fosters well-rounded life capabilities in tens of thousands of young people every 
...
Read more...
---
New resource site for Mouser's popular podcast series
News
A new resource site has come online, dedicated to Mouser Electronics' engaging podcast episodes. The site features all episodes from the Empowering Innovation Together podcast series, The Tech Between 
...
Read more...
---