printer friendly version
LPWAN markets and applications
27 October 2021
Telecoms, Datacoms, Wireless, IoT
Editor's note: This is the third in our series of articles covering low-power wide-area networks (LPWAN). To read what local experts have to say about the likely winners in the simmering battle over the LPWAN space and a technical overview of three technologies that are expected to lead the race, browse to www.dataweek.co.za/14142r and www.dataweek.co.za/14516r, respectively.
Low-power wide-area networks (LPWAN) are undoubtedly going to become a key enabler for the Internet of Things (IoT) market in the years to come, particularly for applications requiring data transfer in small, intermittent data packets typically ranging in size from 10 to 1000 Bytes, which allows improved efficiency and optimised speeds ranging from 3 Kbps to 375 Kbps.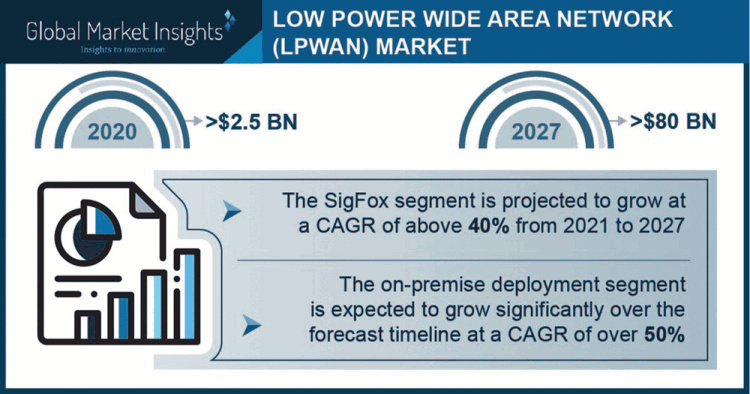 Figure 1. LPWAN market growth for the period 2020 to 2027.
Because LPWANs operate with higher power and bandwidth efficiency and over a larger area, less infrastructure and hardware are needed. These features translate into greater cost efficiency and will enable IoT devices to operate reliably for up to 10 years on a single battery charge.
The picture is very different depending on geography, not only because any new generation of technology takes money to deploy and therefore favours the wealthier countries, but also due to logistical and systemic complications. These include, but are not limited to, the number of network towers required relative to population density and the upgrading of existing systems and infrastructure.
In South Africa, for example, the large installed base of IoT devices using legacy telecommunication protocols is a hindrance to the advancement of LPWAN and the continued kerfuffle over the freeing up and assignment of suitable radio frequency spectrum (mainly due part to the more-than-a-decade-long postponement of the migration to digital terrestrial television signals) is hampering this market just as it is the government's touted ambition to provide broadband Internet access to all citizens.
Global market research therefore needs to be taken with a pinch of salt, but it can give us a preview of what to expect when we do finally board the bandwagon. Per a February 2021 Global Market Insights report (see infographic in Figure 1), the market valuation for LPWAN is expected to cross $80 billion by 2027. The growing popularity of dedicated M2M communication networks, such as NB-IoT and LTE-M, is expected to contribute significantly to the market growth.
The growing demand for robust connectivity and consistent data transmission in a business or industrial environment is expected to support the LPWAN market demand. LPWAN technology helps enterprises to provide large-scale wireless connectivity through a limited number of gateways and significantly minimises the capital and operational expenditures, enabling business efficiencies. The growing demand for low-cost and long-range connectivity technology solutions and services is further anticipated to fuel the market revenue.
The SigFox segment is projected to grow at a 40% compound annual growth rate (CAGR) from 2021 to 2027. The SigFox wireless interface enables the communication between remote devices, allowing them to consume less power to operate for an extended period. The technology enables transmission for applications where a wide coverage area is required, such as smart metering, fleet management and home and consumer goods. It supports one-way communication and low-density data transmission.
The on-premise deployment segment is estimated to expand at more than a 50% CAGR through 2027. Major corporates prefer on-premise deployment of LPWAN platforms to build and manage their LPWAN for IoT-based applications. They can manage all the network elements, including LoRa gateways and network servers. By deploying a LoRaWAN private network, organisations gain complete control of transmitted data to ensure data security.
The demand for LPWAN technology solutions and services for smart parking applications is anticipated to increase significantly. Smart parking powered by LPWAN technologies such as LTE-M and NB-IoT enables cities to better manage their parking assets. The technology, particularly NB-IoT, is gaining immense momentum in smart parking applications, as it supports long battery life and provides a wide coverage area, enabling sensors to be placed in any location. Additionally, several enterprises are developing smart parking sensor nodes to cater to diverse parking requirements.
The consumer electronics segment is likely to witness around 10% of the LPWAN market share by 2027, owing to an increase in the adoption of smart electronic products such as smart refrigerators, fitness trackers, smart home automation systems and security alarms. The rapid adoption of such IoT-enabled products has augmented the demand for secure and highly reliable wireless connectivity options. The need to ensure requisite coverage and low battery consumption of diverse electronics devices is propelling LPWAN technology adoption.
Europe is predicted to hold above 20% of the LPWAN market share in 2027, driven by the increasing adoption of smart cities and government support for digital transformation and smart manufacturing. Several enterprises operating in the region are focusing on advanced solutions based on LPWAN IoT connectivity. For instance, in January 2019, Gemalto, a Thales Group company, launched Cinterion IoT Modules powered by Qualcomm's 9205 IoT modems. This launch helped the company to cater to enterprise demand for NB-IoT connectivity.
Companies operating in the market are focusing on the development of advanced LPWAN platform components. For instance, in April 2020, Qualcomm Technologies launched its 212 LTE IoT Modem, a single-mode NB-IoT chipset. The latest chipset features advanced capabilities including extremely low power consumption and support for diverse IoT applications. This launch helped the company to expand its product portfolio and serve enterprises with significant performance improvements.
Prospects for the South African market
In the South African context, metering, vehicle and asset tracking, equipment and environmental monitoring and security are already active, according to Brandon Kuhn, Avnet Silica's SA country manager: "I think these are the obvious use cases where the solution fits well and hence they have moved first. Currently, I think a low percentage of these companies have moved onto LPWAN technologies so in future we'll see a great uptake. Other industries that could make big moves in the future may be in the retail sector, personal safety, traffic and municipal services and agriculture."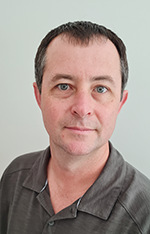 Brandon Kuhn, country manager, Avnet Silica.
These views are supported by those of Chris du Toit, specialist field applications engineer at EBV Electrolink. On the metering side, he singles out electricity meters as an attractive avenue for LPWAN uptake and especially water meters which are normally battery powered for up to 15 years. Asset tracking, which is characterised by low data bandwidth and always-on requirements, is another leading candidate in the areas of vehicle tracking, driver performance monitoring for insurance companies and alarm systems.
Remote sensors and predictive maintenance applications such as farming (rainfall, soil moisture, livestock tracking and fire detection) and infrastructure monitoring (pumps, electricity substations, air quality) are also on du Toit's watchlist. "On the supply side at the component level (for access to the networks), the market is already fully supported by many manufacturers of modules and discrete solutions to access the LPWA networks," he states.
Is the local market ready for the networks and are the networks ready for the market?
"I think the local market, in the form of the product makers, has been well aware of the benefits for some time, but the challenge has generally been the networks," opines Kuhn. "Sigfox has by far the most extensive and complete national network and hence has had the greatest uptake of subscribers. Various companies have tried to build public LoRaWAN networks, but to my knowledge, none have a broad national network which would enable companies to confidently develop LoRa-based products. There are some providers who have areas of coverage and are willing to assist customers where they need specific coverage, but nothing to match Sigfox."
As for NB-IoT coverage, results vary across South Africa's MNOs (mobile network operators), but Kuhn says this was a real chicken-end-egg scenario when it first started about four years ago. "Customers needed the network first, but the networks wanted the customers to commit first, so it was a Mexican standoff. And with 2G still being readily available and cheap GSM modules being available from multiple vendors, for non-power conscious applications there was no reason to move to NB-IoT."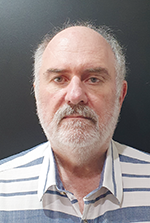 Chris du Toit, specialist field applications engineer, EBV Electrolink.
Du Toit observes that LoRaWAN and Sigfox seem to be doing well already, if press releases are anything to go by and their coverage seems similar to the GSM networks. He concurs with Kuhn's view that major network providers like Vodacom and MTN seem to be looking only for big opportunities in the NB-IoT/Cat-M1 market for tracking and metering.
"Standard SIM cards are not enabled to use the LPWA networks without contracts. This limits the startups that have in the past been able to use GSM modems from day one with prepaid cards to develop innovative solutions using GSM. Vodacom's and MTN's rollouts seem to be ongoing, but business access is on a case-by-case basis," he says.
Winners and losers
Kuhn sees Sigfox as the dominant technology where a public, nationally covered LPWAN is required – especially if the data volumes are low – at least in the short to medium term. For slightly higher data volumes and where customers can accept that they would have to install their own private network infrastructure, he sees LoRa as a good solution but has no doubts that NB-IoT coverage will grow in time.
He likens this to a 'push' rather than a 'pull' condition, as the networks need the spectrum for their own greater good and will then hopefully give product makers the NB-IoT network they have long hoped for.
In closing
"In line with the applications I mentioned previously," concludes Kuhn, "those that stand to benefit the most are those that require low power. With South Africa being a large country with great expanses, the fact that GSM doesn't have full coverage is also an important factor, as to date GSM and particularly 2G has provided the bulk of customers with a remote connectivity solution. In highly populated areas and applications with little emphasis on low power consumption, they can continue to get away with the cheap and legacy 2G GSM communication."
"The benefits are mostly in terms of costs (lower data cost and lower access hardware cost), operational life and power consumption, as most IoT type devices are battery powered," du Toit summarises. "Secondary benefits apply to the GSM networks as currently most telematics applications use GSM/3G/4G/LTE access that can overload the GSM networks or their cell tower capacity."
For more information contact:
• Avnet Silica, avnet-silica-sales-southafrica@avnet.eu, www.avnet-silica.com
• EBV Electrolink, +27 21 402 1940, capetown@ebv.com, www.ebv.com
Credit(s)
Further reading:
Embedded GNSS antenna with integrated LNA
RF Design Telecoms, Datacoms, Wireless, IoT
The HC990EXF from Tallysman is an extended-filter embedded GNSS helical antenna. This RHCP (right-hand circular polarised) antenna provides a peak gain of 3 dBi at full bandwidth and has an axial ratio 
...
Read more...
---
Wireless asset tag supporting Quuppa RTLS
EBV Electrolink Telecoms, Datacoms, Wireless, IoT
onsemi unveiled a new system solution that overcomes the main challenges associated with developing asset tracking tags. Battery life has been a major obstacle to asset tag adoption, particularly within 
...
Read more...
---
Wi-Fi SoCs with USB interface
iCorp Technologies Telecoms, Datacoms, Wireless, IoT
USB (Universal Serial Bus) is an industry standard that enables communication between a host controller and peripherals or other devices. A USB interface is integrated into Espressif Systems' ESP32-S 
...
Read more...
---
RS-485/422 differential transceivers
Hi-Q Electronics Telecoms, Datacoms, Wireless, IoT
Renesas has expanded its RS-485/422 portfolio with the RAA78815x family of 5 V differential transceivers with electrical fast transient (EFT) immunity of ±5000 V and ESD protection up to ±16 000 V, making 
...
Read more...
---
NB-IoT roll-out will rapidly increase adoption
Flickswitch Telecoms, Datacoms, Wireless, IoT
In today's ever-evolving world, catching the IoT wave is critical. Surveys show that four out of five businesses are investing in IoT, however, there are always questions when it comes to delivering long-term 
...
Read more...
---
Multi-mode LTE Cat. 4 module
iCorp Technologies Telecoms, Datacoms, Wireless, IoT
The SC200R-EM is a new-generation multi-mode LTE Cat. 4 smart module measuring 40,5 mm × 40,5 mm × 2,8 mm with built-in Android OS, based on Qualcomm's ARM Cortex-A53 64-bit quad-core processor and built-in 
...
Read more...
---
Tiny Bluetooth module fit for industrial applications
RF Design Telecoms, Datacoms, Wireless, IoT
The newly released ANNA-B4 is u-blox' smallest Bluetooth module to date, packed with features tailored to the needs of industrial applications. This comes at a time when smart factories have matured from 
...
Read more...
---
Multiprotocol, dual-processor wireless SoC
RF Design Telecoms, Datacoms, Wireless, IoT
Nordic Semiconductor's nRF5340 high-end multiprotocol system-on-chip (SoC) became the first member of its next generation of nRF5 Series SoCs. The nRF5340 builds on Nordic's proven and globally adopted 
...
Read more...
---
Cloud platform securely manages and connects edge devices
Avnet Silica Telecoms, Datacoms, Wireless, IoT
NXP Semiconductors' EdgeLock 2GO IoT service platform enables easy, secure deployment and management of IoT devices and services. The platform is integrated with NXP's Common Criteria (CC) EAL 6+ certified 
...
Read more...
---
Crossover MCU with 3D camera
EBV Electrolink DSP, Micros & Memory
NXP Semiconductors has announced the expansion of its NXP EdgeReady solution portfolio, adding a solution for secure face recognition that leverages a high-performance 3D structured light module (SLM) 
...
Read more...
---