printer friendly version
Company profile: ChipOnBoard
27 October 2021
News
The company was founded as an electronics contract manufacturer by Mahendra Mothilall, who previously spent 10 years working as an SMT machine operator at PFK, Production Logix and Sigma Communications. Mahendra initially started hand-placing SMT components out of his home in Phoenix. Later in 2007, with assistance from Danny Mothilall, the pair acquired a Suzuki 1150 pick-and-place machine and a mini reflow oven, converting half of the home into a mini factory in the process.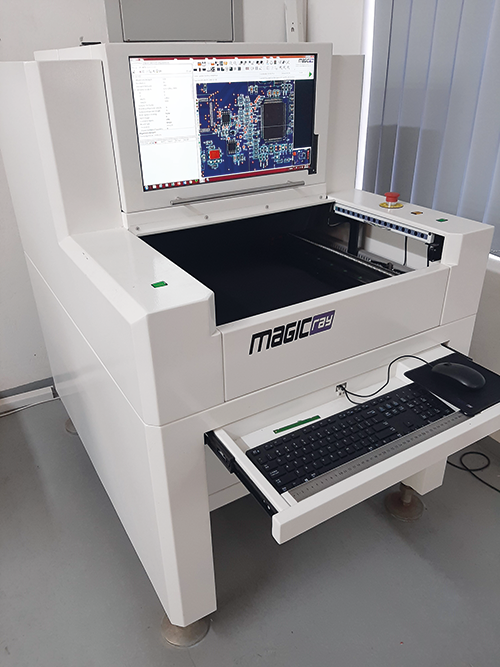 From those humble beginnings, in 2008 the company relocated to larger industrial premises in the bustling industrial hub of New Germany in Pinetown. The manufacturing and assembly areas now support surface-mount and through-hole technologies. The SMT department has grown to two pick-and-place machines that produces 25 000 cph, with quality monitored by a state-of-the-art Magic Ray optical inspection machine. Through-hole assemblies are automatically soldered using wave solder ovens, and additional work such as crimping of cables and harnessing is also offered. Conformal coating of PCBs is performed where there's a need to protect assemblies from harsh environments and extreme weather conditions.
The company maintains a lean operation with a staff complement of five to 10 employees. As a contribution towards youth development in South Africa, ChipOnBoard has embarked on a training and development programme for young college/university students and graduates, to help alleviate the problem faced by many graduates who endure years of studying only to realise that they won't be employed due to not having sufficient experience. This year the company took the plunge and successfully completed its first six-month training programme for three students from the Elangeni FET College, of which one student has been permanently employed by ChipOnBoard.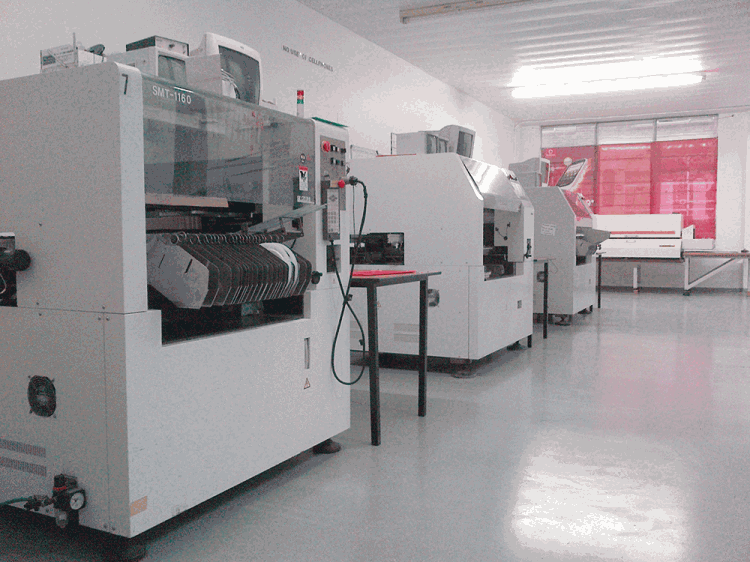 From merely building PCBs from consignment/kits, the company has expanded to cater for full turnkey orders whereby component procurement is done in-house. It assembles PCBs for the LED and lighting industry, remote monitoring, instrumentation, mining, cash management systems, advertising/displays and automotive sectors.
ChipOnBoard has an R&D; department for prototype assemblies and has successfully nurtured many PCB designs from the development stage through to their growth phase. The company's strength is its ability to work closely with customers by embracing the personal touch, as the management believes that sustainable business is built around sound customer relationships.
ChipOnBoard is capable of supplying hard-to-find parts as it has established relationships with offshore suppliers. In addition, it holds stock of common parts that are found on most PCB assemblies. As the stores department plays an integral role in any manufacturing facility, all kits are verified effectively and cleared before any production can proceed, to ensure a smooth transition into product realisation and goods despatching.
A quality management system has been implemented and managed over the years, which culminated in the securing of the prestigious ISO9001-2015 certification in August this year. Being ISO-certified, ChipOnBoard believes it has a competitive edge to partner with businesses whose model revolves around ISO-accredited stakeholders within their value chain.
ChipOnBoard's goal over the next three years is to have an SMT placement capacity of 250 000 components per hour and to be the leading manufacturer in South Africa in the next 10 to 15 years. It will achieve these goals by embracing change, promoting a strong work ethic and implementing continuous technological improvements. To ensure that it improves employment opportunities, the company will continue investing in training and development of students in order to produce local talent that is competent to produce electronic goods within this country.
---
"We are looking forward to working with the diverse industries in this country and we believe we can be of value to your organisation."
Credit(s)
Further reading:
RS Components SA partners with Engineers Without Borders
RS Components (SA) News
The annual Engineering for People Design Challenge as well as the Inspiring and Building Community Leaders programmes kicked off earlier this year. The competition, now in its 10th year, is a year-long 
...
Read more...
---
Electronics News Digest
News
South Africa
Altron Arrow has signed a partnership to distribute Teltonika Networks' products in sub-Saharan Africa. This will help Altron Arrow to bring an even wider range of professional network connectivity 
...
Read more...
---
Personality profile: Doug Gunnewegh
Editor's Choice News
"They say if it doesn't kill you, it only makes you stronger, so by now all the survivors are superheroes."
Read more...
---
Panasonic commercialises high-reliability semiconductor substrate
News
Panasonic's Industrial Solutions Company has commercialised a semiconductor package substrate material (which it calls R-1515V) that enables both low package warpage and high assembly-level reliability. 
...
Read more...
---
ICASA commits to provisional assignment of high-demand spectrum
News
ICASA (the Independent Communications Authority of South Africa) has decided – following consultation with several of SA's telecoms infrastructure operators – to invite applications for provisional assignment 
...
Read more...
---
World-first demo of wireless-powered 5G base station
Editor's Choice News
Ericsson and PowerLight Technologies are exploring the possibility of delivering safe wireless power-beaming capabilities to enable cleaner and more sustainable operations for mobile networks.
Read more...
---
RS Components SA partners with Engineers Without Borders
RS Components (SA) News
The annual Engineering for People Design Challenge as well as the Inspiring and Building Community Leaders programmes kicked off earlier this year. The competition, now in its 10th year, is a year-long 
...
Read more...
---
Products of the Year 2021
Editor's Choice News
A selection of some of the best products to hit the South African electronic engineering market this year.
Read more...
---
ICAPE Group enters SA market with acquisition of TRAX
TraX Interconnect News Manufacturing / Production Technology, Hardware & Services
ICAPE Group is implementing its global strategy with its acquisition of TRAX Group in South Africa, resulting in the formation of two new entities: ICAPE–TRAX and ICAPE South Africa. Commenting on the 
...
Read more...
---
Company profile: Hiconnex
Hiconnex News
Hiconnex offers after-sales, design and technical support, backed by a deep understanding that the difference between winning and losing business lies in putting customers' needs first.
Read more...
---