printer friendly version
Company profile: ChipOnBoard
27 October 2021
News
The company was founded as an electronics contract manufacturer by Mahendra Mothilall, who previously spent 10 years working as an SMT machine operator at PFK, Production Logix and Sigma Communications. Mahendra initially started hand-placing SMT components out of his home in Phoenix. Later in 2007, with assistance from Danny Mothilall, the pair acquired a Suzuki 1150 pick-and-place machine and a mini reflow oven, converting half of the home into a mini factory in the process.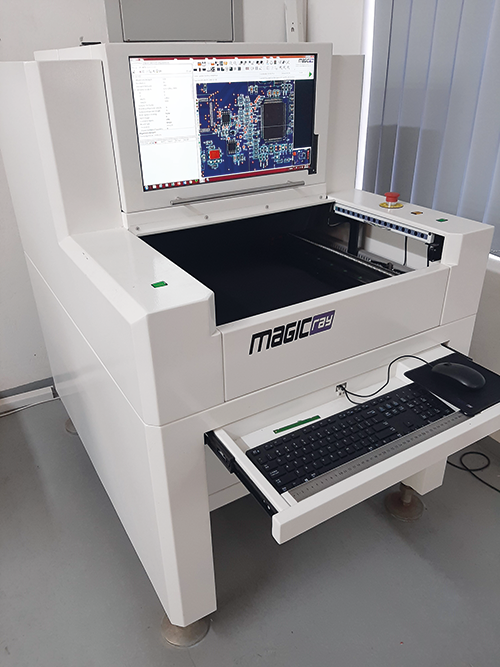 From those humble beginnings, in 2008 the company relocated to larger industrial premises in the bustling industrial hub of New Germany in Pinetown. The manufacturing and assembly areas now support surface-mount and through-hole technologies. The SMT department has grown to two pick-and-place machines that produces 25 000 cph, with quality monitored by a state-of-the-art Magic Ray optical inspection machine. Through-hole assemblies are automatically soldered using wave solder ovens, and additional work such as crimping of cables and harnessing is also offered. Conformal coating of PCBs is performed where there's a need to protect assemblies from harsh environments and extreme weather conditions.
The company maintains a lean operation with a staff complement of five to 10 employees. As a contribution towards youth development in South Africa, ChipOnBoard has embarked on a training and development programme for young college/university students and graduates, to help alleviate the problem faced by many graduates who endure years of studying only to realise that they won't be employed due to not having sufficient experience. This year the company took the plunge and successfully completed its first six-month training programme for three students from the Elangeni FET College, of which one student has been permanently employed by ChipOnBoard.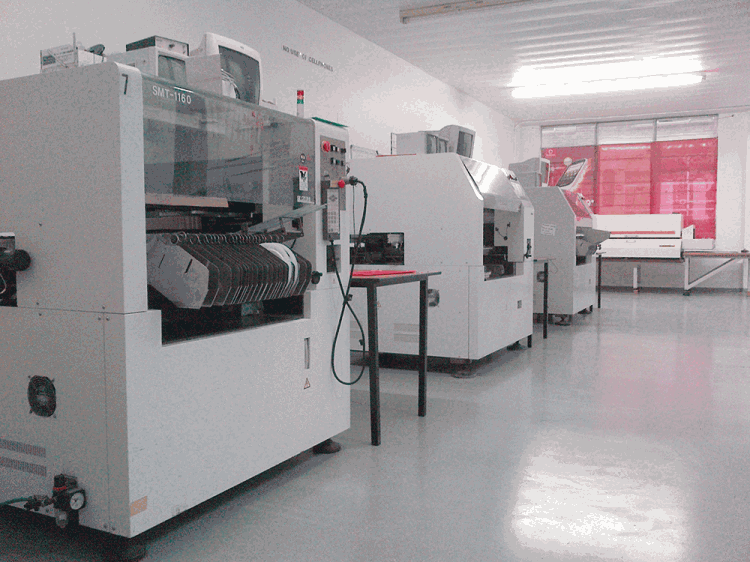 From merely building PCBs from consignment/kits, the company has expanded to cater for full turnkey orders whereby component procurement is done in-house. It assembles PCBs for the LED and lighting industry, remote monitoring, instrumentation, mining, cash management systems, advertising/displays and automotive sectors.
ChipOnBoard has an R&D; department for prototype assemblies and has successfully nurtured many PCB designs from the development stage through to their growth phase. The company's strength is its ability to work closely with customers by embracing the personal touch, as the management believes that sustainable business is built around sound customer relationships.
ChipOnBoard is capable of supplying hard-to-find parts as it has established relationships with offshore suppliers. In addition, it holds stock of common parts that are found on most PCB assemblies. As the stores department plays an integral role in any manufacturing facility, all kits are verified effectively and cleared before any production can proceed, to ensure a smooth transition into product realisation and goods despatching.
A quality management system has been implemented and managed over the years, which culminated in the securing of the prestigious ISO9001-2015 certification in August this year. Being ISO-certified, ChipOnBoard believes it has a competitive edge to partner with businesses whose model revolves around ISO-accredited stakeholders within their value chain.
ChipOnBoard's goal over the next three years is to have an SMT placement capacity of 250 000 components per hour and to be the leading manufacturer in South Africa in the next 10 to 15 years. It will achieve these goals by embracing change, promoting a strong work ethic and implementing continuous technological improvements. To ensure that it improves employment opportunities, the company will continue investing in training and development of students in order to produce local talent that is competent to produce electronic goods within this country.
---
"We are looking forward to working with the diverse industries in this country and we believe we can be of value to your organisation."
Credit(s)
Further reading:
Obituary: Steven James Meyer
January 1957 - January 2022
Technews Publishing News
It is with deep sadness and shock that we announce the sudden death of SA Instrumentation & Control Editor, Steven Meyer. Steven joined Technews in October 2007 in the position of Deputy Editor. His 
...
Read more...
---
ICASA doles out provisional RF spectrum
News
The Independent Communications Authority of South Africa (ICASA) has concluded its analysis of applications for provisional assignment of radio frequency spectrum under the new ICT Covid-19 National State 
...
Read more...
---
productronica's hybrid format a success despite restrictions
News
Following its tried and trusted biennial scheduling, productronica 2021 was held on the fairgrounds of Messe München on 16-19 November. Strict hygiene rules were observed in accordance with Covid-19 protocols, 
...
Read more...
---
Report evaluates market for Li-ion battery recycling
News
In the past, the lack of end-of-life batteries meant that the Li-ion (lithium-ion) recycling market had little opportunity to prosper. The transition to electric vehicles (EVs) is changing this. Recycling 
...
Read more...
---
RFID market research explores 2021 and what to expect for the future
News
Despite a 5% drop in the global RFID market in 2020 compared to 2019 due to the impact of Covid-19, the market has recovered well in 2021. According to the newly released RFID market research report from 
...
Read more...
---
SABS launches local content verification scheme
News
A new certification and grading scheme launched by the South African Bureau of Standards (SABS) intends to harmonise local content and local production for producers and manufacturers, levelling the playing 
...
Read more...
---
DesignSpark to host new activist engineering programme
RS Components (SA) News
RS Components has launched its DesignSpark #ActivistEngineering programme, further strengthening the company's commitment to engage and inspire design engineers across the globe to 'make amazing happen 
...
Read more...
---
October semiconductor sales up 24% over 2020
News
Global sales of semiconductors were $48,8 billion in October 2021, an increase of 24,0% from the October 2020 total of $39,4 billion and 1,1% more than the September 2021 total of $48,3 billion. Announced 
...
Read more...
---
CSIR Learning Factory supports skills development and innovation in 4IR
News
The CSIR has established a Learning Factory to support South African industries in acquiring the skills needed to maximise the benefits of the Fourth Industrial Revolution (4IR). The first online course 
...
Read more...
---
Samsung breakthrough demos in-memory computing using MRAM
News
A research breakthrough by Samsung Electronics has resulted in the world's first in-memory computing based on MRAM (magnetoresistive random access memory). The research demonstrates Samsung's advanced 
...
Read more...
---