printer friendly version
Clearing the Static: ESD training and compliance in the workplace
24 November 2021
Circuit & System Protection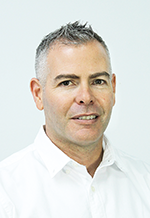 Greg Barron, Actum Group director
ESD (electrostatic discharge) can change the electrical characteristics of a semiconductor device by degrading or destroying it entirely. ESD can potentially damage electronic systems, causing equipment failure. This is because static energy can be found all around us and even the smallest discharge can cause irreversible damage.
ESD training is key to electrostatic discharge control. An effective, systematic and sustainable ESD training programme for personnel is key for any successful ESD control programme and essential to successful electronics manufacturing.
Effective training programmes involve all employees who work within the EPA
Train all employees who work with ESD susceptible items in the electrostatic protected area (EPA) and ensure they know how to test their grounding equipment, such as wrist straps, upon entry and while working.
Effective training is comprehensive and consistent
Training must include ESD prevention procedures and should also explain the physics and the benefits of the programme. Each employee must have a firm grasp of the fundamentals of ESD, as well as the details of the organisation's ESD control programme plan.
Use a variety of training methods and techniques
Collaborative training is a good way to convey the importance of an ESD control programme. In-house instructors, training videos and interactive workshops are effective ways to ensure personnel actively take part in the training and understand why it is important.
Test, certify and retrain
Testing and certification ensures that employees gain a firm grasp of ESD control procedures and motivates them to adhere to the set standards.
For more information contact Actum Group on +27 11 608 3001 or email sales@actum.co.za
Credit(s)
Further reading:
Port protection IC for MCUs tailored to USB-C dual-role power
Future Electronics Circuit & System Protection
The STMicroelectronics TCPP03-M20 USB Type-C port protection IC is tailored for Dual-Role Power (DRP) applications, simplifying the design of products that can act as a power source for connected devices 
...
Read more...
---
Additional pin counts for MicroSpeed connectors
Actum Group Interconnection
ERNI expanded its MicroSpeed product family in the signal area to include variants with the additional pin counts of 26, 32 and 44. Unshielded connectors were also added to the power supply group.  
...
Read more...
---
Lightning current protection for four-conductor systems
Phoenix Contact Circuit & System Protection
The Termitrab complete product family from Phoenix Contact provides narrow surge protective devices for measurement and control technology. With immediate effect, the TTC-6P-4… protective devices for 
...
Read more...
---
Clearing the Static: ESD cleaning
Actum Group Circuit & System Protection
To avoid ESD damage to electronic assemblies or components, they must be manufactured, handled, packaged and stored in an ESD protected environment.       It is essential that these ESD protected workplace 
...
Read more...
---
20 mm higher pin heatsink provides 20% better performance
Sivan Electronic Supplies Circuit & System Protection
With an overall height of 65 mm, the new PO 98-98-65-AL pin heatsink from Alutronic exceeds the established maximum standard height of 45 mm. In the case of the PO 98-98-65-AL, the additional 20 mm improves 
...
Read more...
---
High-current feedthrough filters
Conical Technologies Circuit & System Protection
HPR Series feedthrough filters from NexTek are designed and built to provide rugged EMI filtering for high-current lines, no matter the application details or environmental requirements. These feedthrough 
...
Read more...
---
Compact X2 capacitors for noise suppression
Electrocomp Circuit & System Protection
A new series of very compact EPCOS X2 capacitors for noise suppression, rated for 275 V a.c. and covering a capacitance range from 33 nF to 1 µF, has been released by TDK. Depending on the capacitance 
...
Read more...
---
Thermoelectric coolers for optoelectronic systems
TRX Electronics Circuit & System Protection
Featuring next-generation thermoelectric materials, the OptoTEC OTX/HTX Series of thermoelectric coolers from Laird Thermal Systems offers a 10% boost in cooling capacity, greater temperature differential 
...
Read more...
---
Common-mode filters for mobile devices
Electrocomp Circuit & System Protection
TDK has developed the TCM0403M Series of miniaturised thin-film common-mode filters for mobile devices. The 0403 case size (0,457 x 0,3 x 0,23 mm) is 58% smaller and 56% lighter than previous products. 
...
Read more...
---
Fast-acting chip fuse for automotive applications
Altron Arrow Circuit & System Protection
Vishay introduced a new, very fast-acting thin film chip fuse. For automotive applications, the Vishay Beyschlag MFU 0603 AT is AEC-Q200 qualified and features current ratings from 0,5 A to 5,0 A.  
...
Read more...
---