printer friendly version
Clearing the Static: ESD training and compliance in the workplace
24 November 2021
Circuit & System Protection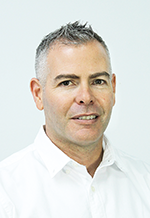 Greg Barron, Actum Group director
ESD (electrostatic discharge) can change the electrical characteristics of a semiconductor device by degrading or destroying it entirely. ESD can potentially damage electronic systems, causing equipment failure. This is because static energy can be found all around us and even the smallest discharge can cause irreversible damage.
ESD training is key to electrostatic discharge control. An effective, systematic and sustainable ESD training programme for personnel is key for any successful ESD control programme and essential to successful electronics manufacturing.
Effective training programmes involve all employees who work within the EPA
Train all employees who work with ESD susceptible items in the electrostatic protected area (EPA) and ensure they know how to test their grounding equipment, such as wrist straps, upon entry and while working.
Effective training is comprehensive and consistent
Training must include ESD prevention procedures and should also explain the physics and the benefits of the programme. Each employee must have a firm grasp of the fundamentals of ESD, as well as the details of the organisation's ESD control programme plan.
Use a variety of training methods and techniques
Collaborative training is a good way to convey the importance of an ESD control programme. In-house instructors, training videos and interactive workshops are effective ways to ensure personnel actively take part in the training and understand why it is important.
Test, certify and retrain
Testing and certification ensures that employees gain a firm grasp of ESD control procedures and motivates them to adhere to the set standards.
For more information contact Actum Group on +27 11 608 3001 or email [email protected]
Credit(s)
Further reading:
Compact varistors offer surge capability of 6000 A
Electrocomp Circuit & System Protection
TDK has released the new EPCOS B72314S2* series of leaded disk varistors which cover a wide operating voltage range of 175 V
RMS
to 625 V
RMS
.
Read more...
---
Clearing the Static: ESD wrist straps
Actum Electronics Circuit & System Protection
The human body is the primary source of electrostatic charge generation. In order to control and reduce static charge build-up and prevent electrostatic discharges (ESD) at an electronic equipment facility, we use grounding systems to ensure that all components are at the same electrical potential.
Read more...
---
Clearing the Static: ESD Flooring
Actum Group Circuit & System Protection
Altico's ESD flooring has been specially engineered to facilitate a uniform flow of static electricity directly to a ground point.
Read more...
---
New transient voltage suppressors for automotive applications
EBV Electrolink Circuit & System Protection
The devices offer high surge capability of 3000 W and a high temperature operation up to 175°C for signal line protection.
Read more...
---
Clearing the Static: Safe storage and transportation of ESD-sensitive components
Actum Group Circuit & System Protection
During storage and transportation outside of an ESD-protected area (EPA), it is recommended that ESD-sensitive items are enclosed in packaging that provides ESD shielding. In addition to effective static 
...
Read more...
---
Clearing the Static: Three steps to a dry ESD packaging system
Actum Group Circuit & System Protection
To protect PCBs from both ESD and moisture, they should be stored in a vacuum-sealed moisture barrier bag. To complete a dry-packaging system, desiccant packs and humidity indicator cards should be 
...
Read more...
---
Clearing the Static: Complete ESD solutions for EPAs
Actum Group Circuit & System Protection
An electrostatic protected area (EPA) is a designated area where static is controlled under strict regulations. At Actum Group, we advise that EPAs should be viewed and completed as a whole project and 
...
Read more...
---
Data loggers for temperature and voltage
Actum Group Test & Measurement
Data loggers automatically monitor and record environmental parameters over time, allowing conditions to be measured, documented, analysed and validated. Graphtec is a supplier of data measuring instruments 
...
Read more...
---
Variety of EMI shielding products
TRX Electronics Circuit & System Protection
Laird Performance Materials offers customised, robust protection from harmful performance-draining EMI (electromagnetic interference). Its broad range of shielding products can be tailored to any application, 
...
Read more...
---
Port protection IC for MCUs tailored to USB-C dual-role power
Future Electronics Circuit & System Protection
The STMicroelectronics TCPP03-M20 USB Type-C port protection IC is tailored for Dual-Role Power (DRP) applications, simplifying the design of products that can act as a power source for connected devices 
...
Read more...
---