printer friendly version
Cloud platform securely manages and connects edge devices
24 November 2021
Telecoms, Datacoms, Wireless, IoT
NXP Semiconductors' EdgeLock 2GO IoT service platform enables easy, secure deployment and management of IoT devices and services. The platform is integrated with NXP's Common Criteria (CC) EAL 6+ certified EdgeLock SE050 secure element to protect IoT devices at the edge and securely connect them to one or multiple clouds and service providers.
EdgeLock 2GO, combined with NXP's embedded EdgeLock SE050 secure element for advanced key protection and management, delivers end-to-end security – from chip to cloud – based on a certified Trust Anchor. The EdgeLock SE050 makes it easy to implement advanced security and EdgeLock 2GO streamlines secure cloud onboarding and access to IoT devices from different service providers. It also simplifies application credential management with zero-touch connectivity to public and private clouds, edge computing platforms and infrastructure. NXP's combination of secure element hardware and EdgeLock 2GO services makes it possible to manage security independently from device manufacturers and the supply chain.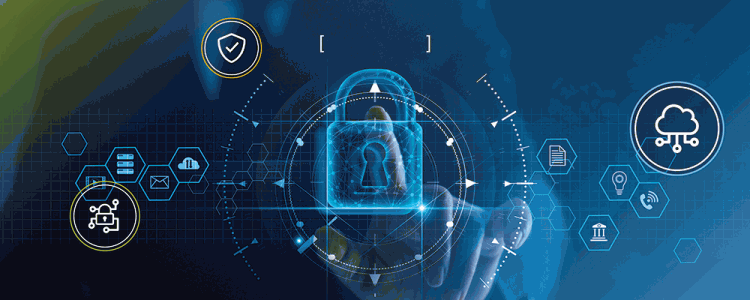 EdgeLock 2GO is designed to allow device makers and service providers to easily onboard or transfer their devices into cloud platforms. It provides tailored options for customers to register their devices on Amazon Web Services (AWS) using multi-account registration, just-in-time provisioning and just-in-time registration.
The platform supports multiple types of credentials and any IoT device, from sensors to edge computing platforms, with the ability to tailor the options for device rollouts. This level of flexibility accelerates time to market with late-stage device configuration in the field. It also enables device makers and service providers to dynamically connect their IoT devices to multiple clouds and service providers.
Many IoT devices are designed to be in the field for several years, yet device manufacturers and service providers need to keep the security of their devices up to date throughout their lifecycle. Eliminating the need for device manufacturers to handle keys or certificates, EdgeLock 2GO makes it easy to maintain the security of the IoT devices in the field and update, revoke or add new device credentials. This simplifies managing large fleets of IoT devices connecting to multiple cloud services.
EdgeLock 2GO consists of three tailored options that let customers manage credentials the way that works best for them: EdgeLock 2GO Ready for simple use cases, such as device onboarding to public clouds with pre-previsioned EdgeLock SE050 ICs; EdgeLock 2GO Custom for creating custom EdgeLock SE050 ICs to support complex configurations; and EdgeLock 2GO Managed for managing credentials and multiple services throughout the device lifecycle.
The platform is part of the EdgeLock Assurance programme. Designed to meet industry standards, NXP products and services in the EdgeLock Assurance programme follow proven security development processes and verification assessments – from product concept through release – to help ensure customers receive trusted solutions for their security challenges.
Credit(s)
Further reading:
Connectivity for IoT devices with SoftSIM
Otto Wireless Solutions Telecoms, Datacoms, Wireless, IoT
IoT device vendors are facing more and more complex cellular connectivity issues these days. Manufacturing is often outsourced to third-party factories and finished devices are being distributed to many 
...
Read more...
---
High-power GaN RF amplifier
RFiber Solutions Telecoms, Datacoms, Wireless, IoT
The CHA7618-99F is a three-stage GaN high-power amplifier (HPA) in the frequency band 5,5-18 GHz. This United Monolithic Semiconductors HPA typically provides 10 W of output power allied with 20% of power-added 
...
Read more...
---
ExpressLink modules for secure connectivity to AWS Cloud
RF Design Telecoms, Datacoms, Wireless, IoT
u-blox has announced two new modules designed to enable Amazon Web Services (AWS) cloud services for device and fleet management out of the box: the NORA-W2 AWS IoT ExpressLink Wi-Fi module and the SARA-R5 
...
Read more...
---
Cellular antenna for 4G/LTE and 5G NR
iCorp Technologies Telecoms, Datacoms, Wireless, IoT
Antenova's new 'Affini' (part number SRFL064) is a flexible printed circuit (FPC) antenna for the LTE, 4G and 5G NR networks in global markets. This antenna covers all main 4G bands plus 617-698 MHz which 
...
Read more...
---
Passive MMIC diplexer
RF Design Telecoms, Datacoms, Wireless, IoT
The MDPX-0710 from Marki Microwave is a passive MMIC diplexer with passbands from DC to 7 GHz (low band) and 10 to 26,5 GHz (high band). It has an insertion loss of less than 0,9 dB within its passbands 
...
Read more...
---
Automotive-grade GNSS signal splitter
RF Design Telecoms, Datacoms, Wireless, IoT
Tallysman Wireless has added the TW162A automotive-grade 'Smart Power' GNSS signal splitter to its line of GNSS accessories. The device supports the full GNSS spectrum: GPS/QZSS-L1/L2/L5, QZSS-L6, GLONASS-G1/G2/G3, 
...
Read more...
---
u-blox extends 'bring your own SIM' approach to MQTT
RF Design Telecoms, Datacoms, Wireless, IoT
u-blox has introduced a service that gives IoT sensor network developers the flexibility to combine any cellular connectivity with all the benefits of MQTT communication. The u-blox MQTT Flex service 
...
Read more...
---
GNSS correction service receivers for cm-level accuracy
RF Design Telecoms, Datacoms, Wireless, IoT
For designers who require reliable centimetre-level positioning accuracy, e.g. for the industrial navigation and robotics markets, a new suite of products and feature additions have been rolled out by 
...
Read more...
---
4xMIMO cross-polarised antenna
RF Design Telecoms, Datacoms, Wireless, IoT
The TGX.04 from Taoglas is a 5G/4G 4xMIMO dipole antenna that operates from 450 to 6000 MHz. It supports worldwide sub-6 GHz cellular bands including 5G NR, LTE, NB-IoT, etc. This cross-polarised 
...
Read more...
---
High-linearity, multi-octave RF mixers for up to 40 GHz
RF Design Telecoms, Datacoms, Wireless, IoT
Two new SMT-packaged multi-octave RF mixers featuring high linearity and broad bandwidths have been added to Marki Microwave's stable of products. The MM1-1040HPSM is an ideal choice for 5G signal 
...
Read more...
---