printer friendly version
Company profile: Hiconnex
24 November 2021
News
Founded by Vincent Viet in January 1983, the interconnect solutions provider, Hiconnex, was taken over in 1998 by Hitesh Pema. In 2010 the company moved from its original home in Halfway House, Midrand, to a 1100 square metre premises in Centurion. It then progressed to a building space of 3000 square metres in 2015, motivated by its increasing market share, growing and expanding global markets which required a better equipped facility to support operations and staff expansion – the company currently employs 35 people compared to as few as five in 1996. Hiconnex caters for a niche market, targeting the high end of the electronics interconnect solutions market with a full range of RF and microwave components. Furthermore, it boasts a full QPL (qualified parts list) value-added distributor (VAD) facility, a high-end fibre lab as well as a fully certified Harting connector assembly facility. Inclusive of this service is the provision of technical and design support, from raw materials to complete assembled items.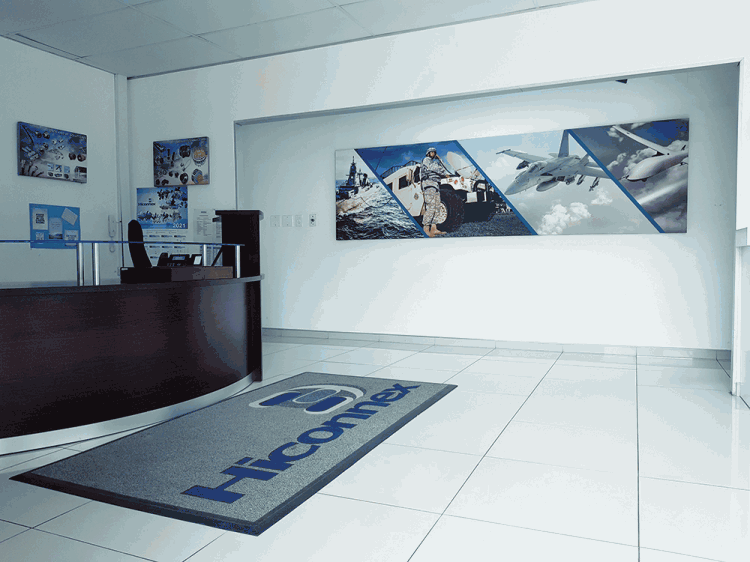 An average of 60 000 line items are kept in stock for same-day delivery of Mil-spec wires, connectors and accessories and an extensive range of D-Sub, Mil-circular and PCB-mount connectors for the military and high-specification industrial markets. The quality of its work and its reputation has seen Hiconnex establish long-standing relationships with customers including Denel, CSIR, SAAB Grintek Defence, Paramount Group, Reutech, SKA and Thales. In addition, it is the agent for leading global suppliers including Alpha Wire, Axon Cables, Bedea Cables, Carlisle IT, CONEC, DSG CANUSA, EATON Souriau-Sunback, Glenair, Nicomatic, Positronics, Radiall, Rennsteig, Staco Systems and Techflex.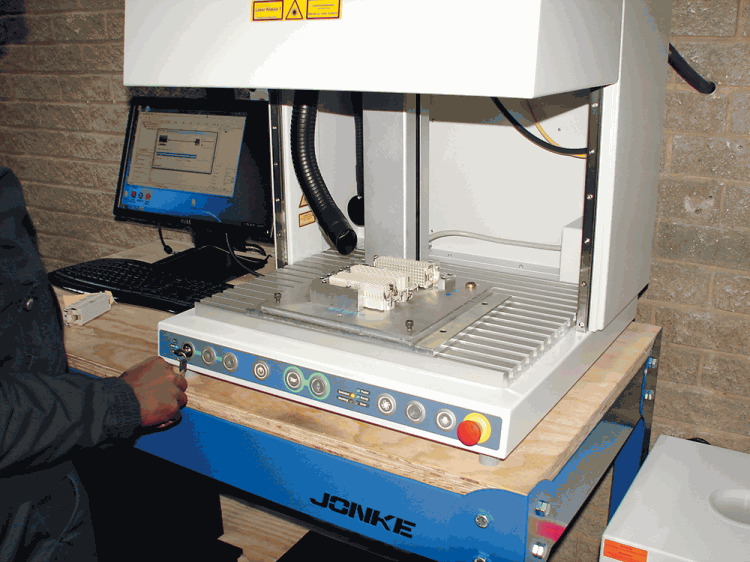 Targeting its market's challenges with solutions, Hiconnex offers after-sales, design and technical support, backed by a deep understanding that the difference between winning and losing business lies in putting customers' needs first. Its VAD, fibre and Harting facilities allow it to quote shorter lead times which gives an advantage over its competitors.
Over the years, the company has grown by introducing design and technical support of cable assemblies and harnesses, expanding its product range to accommodate the industrial market, as well as recently expanding its presence by setting up an office in the Cape Town region. This speaks to its vision of being the company of choice to its partners through technology and trust, leading the market through its solutions and innovations and supporting its high-end markets through knowledge – all in the name of ensuring that its customers' ideas become reality.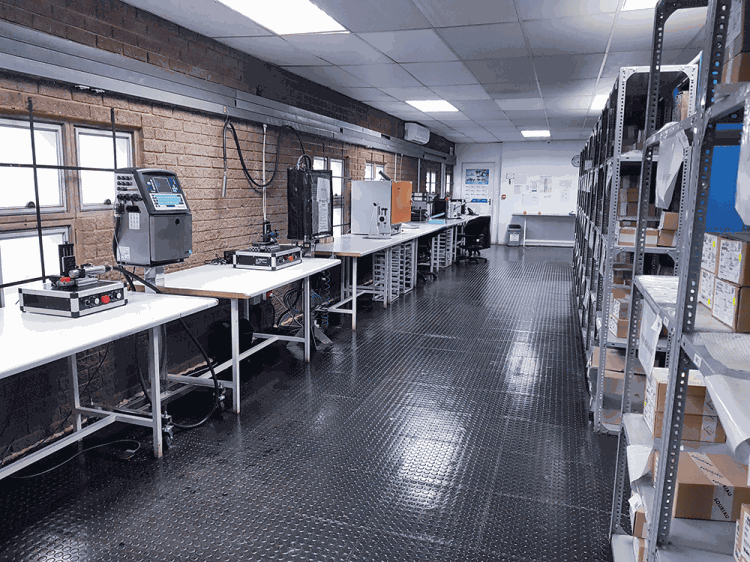 Hiconnex' successes were built upon the combined efforts of virtue-driven leadership, hard-working staff, partners around the world that support the company and the customers who place their trust in the Hiconnex brand. The team bolsters the bonds between staff members with year-end functions that are a perfect time to celebrate the successes of the year together, by putting aside their professional skills in favour of setting sparks flying with their performances on the dance floor to cap off a year of hard work.
Credit(s)
Further reading:
Quectel masterclass: IoT device application development
iCorp Technologies News
Quectel has announced the latest masterclass in a series of technical webinars titled "Accelerate wireless IoT device application development with Azure RTOS on STM32 MCUs".
Read more...
---
ST announces status of common share repurchase programme
News
The repurchase programme took place over the period from 11 to 15 July 2022 and saw ST repurchasing 210 462 ordinary shares.
Read more...
---
Actum Group leads in the interconnect industry
Actum Electronics News
Actum Group is a specialist importer and distributor of industrial and electronic products in Southern Africa and a leader in the interconnect industry.
Read more...
---
From the editor's desk: Do we have the power?
Technews Publishing News
On a recent trip to Grahamstown in the Eastern Cape I was reminded, quite rudely and abruptly to be honest, of the load shedding that has plagued South Africa for the last few years. Living in KZN, we 
...
Read more...
---
Top five MPU suppliers strengthen market dominance
Editor's Choice News
The new ranking shows that long-time leader in microprocessor units, Intel, has moved downwards closer to half the total worldwide sales in microprocessors.
Read more...
---
New meta-lens revolutionises vacuum UV optics
News
A research team co-led by City University of Hong Kong have successfully developed a novel vacuum ultra-violet (VUV) meta-lens which can generate and focus the UV light.
Read more...
---
Electronics news digest
Technews Publishing Electronic News Digest News
The Semiconductor Industry Association (SIA) has announced global semiconductor industry sales were $51,8 billion in the month of May 2022, an increase of 18,0% over the May 2021 total of $43,9 billion 
...
Read more...
---
EVENTS
Events News
IFA Berlin
2-6 September Berlin, Germany This event aims to present the latest products and innovations in the commercial electronics industry. It will offer a comprehensive overview of the international 
...
Read more...
---
Going beyond with HONOR
MyKay Tronics Editor's Choice News
The tempo of business in China is lightning fast. But if you are responsive and go a step beyond, the rewards can be great. In just 15 days, Mycronic delivered 30 dispensing systems to HONOR.
Read more...
---
Global cellular IoT connections increase 22%
News
A new report says that the global number of cellular IoT subscribers increased by 22% during 2021 and that the number of cellular IoT devices will reach 4,3 billion by 2026.
Read more...
---