printer friendly version
Electronic component shortages for 2022 and beyond
28 February 2022 Editor's Choice News
When the Covid-19 pandemic hit the world in 2020, the balance of supply and demand in the electronic component industry was at a critical point where supply could just meet demand – in most cases. From time to time there were some part shortages for short intervals, but these could be managed. The value chain, from the mining of the raw materials to the processing thereof and finally the manufacturing of the actual parts, was mostly balanced in the sense that from raw materials to final distribution, everything was working fine. When Covid lockdowns hit the world the first part of this value chain that suffered was the mining of the raw materials. With mines shutting down worldwide, the value chain for components were staring down the barrel of a gun.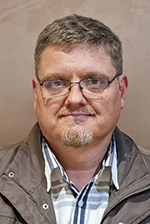 Daniel Haywood.
Fire and pestilence
Another big factor in the value chain is the actual component manufacturers. The epicentre of the breakout, Wuhan in China, is also where several prominent component manufacturers and distributors are located. When Wuhan and later the rest of China, was locked down, most of these factories could not meet the demand for components. As the pandemic spread further around the world, more component factories had to stop production. This was the start of a snowball effect which has led us to a point now in 2022 where most of these companies are still trying to catch up on production.
To make the already existing problem of semiconductor shortages worse, there were some unrelated fires in semiconductor plants around the world. One of these plants, owned by Asahi Kasei which specialises in analog-to-digital and digital-to-analog converter components, caught fire in October 2020. Another Japanese factory, owned by Renesas Electronics which supplies 30% of the global market for microcontroller units used in cars, caught fire in March 2021. After the fire, the factory could only operate at 10% of its original capacity and Renesas said it would take at least 100 days to get back to normal production. However, normal production levels took much longer than expected and are still not up to expected standards. In January 2022, a fire at the Berlin plant of ASML affected the production of EUV lithography equipment used in semiconductor chip production.
Shoring up against tidal wave of demand
In 2020 the demand for advanced semiconductors increased by 6,5%, mostly because of rising demand in automotive, space, defence, smart device and computer markets. In 2021 the global demand for semiconductors grew by an estimated 8,4%, as reported by the Semiconductor Industry Association, to approximately $433 billion. A very big contributor was the mobile phone market catering for 5G handsets and infrastructure.
With the annual growth in demand for semiconductors expected to increase again in 2022 due to more industry sectors undergoing digital transformation and the increase in IoT systems, several large chip manufacturers and governments have committed to invest large sums of money to build more capacity in the semiconductor manufacturing environment.
According to Data Center Dynamics, an international industry content publishing house, the government of South Korea and domestic semiconductor manufacturers like Samsung and SK Hynix have committed to invest around $451 billion to increase capacity and by doing so, the country will become a world leader in this field. Samsung said it would invest $151 billion through 2030 in its System LSI and foundry businesses. The South Korean government also pledged to educate 36 000 new semiconductor experts at an estimated cost of $1,3 billion.
According to Taiwan Semiconductor Manufacturing Company (TSMC), one of the leading chip manufacturers and the world's most valuable semiconductor company, it will invest an estimated $100 billion over the next three years to increase its capacity. TSMC is already the world's largest dedicated independent semiconductor foundry company.
Investing in geographic diversification
However, despite these massive investments, there has been a recognition for the need to diversify the component supply chain to circumvent the reliance on Taiwan and South Korea.
In the USA, the 'Build Back Better Plan', a legislative framework proposed by President Joe Biden ahead of his inauguration, has pledged support for the American semiconductor sector with a massive tech funding bill introduced in June 2021 that saw $52 billion earmarked for American chip production expansion for companies like Intel, which is planning to build a new mega factory in Ohio to the value of $100 billion. This spending will secure the US market's access to semiconductors and also aid in normalising the semiconductor shortages. This investment will also help the US electronics market to break free from its reliance on semiconductors from the Far East.
In the European Union, plans to step up component manufacturing capacity across the region are also gaining momentum. The German federal government has pledged to provide 4,5 billion Euros in state aid and total investments of 15 billion Euros for microelectronics and communication technologies.
Prognosis for recovery
According to Pedestal Research, the semiconductor shortages will continue through 2022 and deep into 2023. By this time some of the investments in factory upgrades and infrastructure should be producing dividends and the shortage should become less of a problem for the consumers of these semiconductor products. It is expected that the challenges of rebalancing the semiconductor devices market and getting parts into customers' hands will take much longer to settle, although some relief will start to become evident.
One other drawback we find at Conical Technologies, working in the supply of components on a daily basis, is getting customers to plan ahead and manage expectations. Our experience shows that forward planning has an impact on the cash flow of customers, making such planning more difficult.
As a distributor of RF, microwave and power supply solutions, Conical Technologies has seen an increase in delays procuring parts from its suppliers. Parts that used to be in stock now have long lead times and parts that used to have lead times now have very long lead times. Some of our power solution suppliers now have lead times of 32 weeks. This makes it very challenging in the South African electronics industry.
The best solution for the next two to three years is for programme managers to plan much further ahead and for stock buyers to ensure orders are placed well in advance. We have seen customers asking for quotes for parts and then only placing orders four or even six weeks later. By that time, delivery of the parts has been delayed again, putting strain on relationships between customers, manufacturers and part suppliers.
Planning will be key for the South African electronics industry to survive these difficult times.
For more information contact Daniel Haywood, Conical Technologies, +27 66 231 1900, [email protected], www.conical.co.za
Credit(s)
Further reading:
350 W switching power supply
Conical Technologies Power Electronics / Power Management
The LMF350-23BxxUH series from Mornsun is an enclosed, fanless AC-DC switching power supply which is suitable for industrial and outdoor use.
Read more...
---
Vicor releases technology predictions for 2022
Editor's Choice News
Predictions for 2022 in automotive, hyperscale computing and aerospace and defence will see innovation adapt to support electrification and drive growth.
Read more...
---
Helium mining – Popular hype or real business opportunity? – Part 2
Otto Wireless Solutions Editor's Choice Telecoms, Datacoms, Wireless, IoT
"I would say it is really easy to get into, but you need to be aware of the exchange rates and you need to have a solid and stable Internet network."
Read more...
---
How to extend the run-time of battery-powered equipment
Accutronics Editor's Choice Power Electronics / Power Management
For a given battery selection and application, there are several downstream design decisions that can have a drastic impact on how long the battery lasts.
Read more...
---
Three compact solutions for high step-down voltage ratios
Altron Arrow Editor's Choice Power Electronics / Power Management
System designers can be faced with the challenge of down-converting high DC input voltages to very low output voltages at high output current.
Read more...
---
40 GHz RF power sensor
Conical Technologies Test & Measurement
Mini-Circuits' PWR-40PW-RC is a USB/Ethernet-controlled power sensor capable of making many different measurements.
Read more...
---
Compact uninterruptible DC power supply
Conical Technologies Power Electronics / Power Management
Traco Power's new 240 W UPS module is suited to demanding industrial applications needing a stable source of power.
Read more...
---
ExecuGroup launches ExecuWeb, sponsors engineering talent
ExecuKit Editor's Choice News
Not content just to roll out a new platform for sourcing redundant and obsolete components, the company is also providing financial aid to an NWU student.
Read more...
---
Should you buy a software-defined radio or build your own?
RFiber Solutions Editor's Choice Telecoms, Datacoms, Wireless, IoT
As the market for software-defined radios grows, many engineering organisations are wrestling with the age-old question: build or buy?
Read more...
---
Helium mining – Popular hype or real business opportunity?
Otto Wireless Solutions Editor's Choice
"My gateway went dead when a clone device came online in Croatia, which is still on the Helium network and earning HNT at an alarming rate."
Read more...
---