printer friendly version
From the editor's desk: A thing no one wanted will happen soon, probably
30 March 2022
News
The thing I allude to in the title of this column is digital terrestrial television (DTT). The transition away from analog TV signals is certainly sensible given that we're living in the digital age and the advantages that come with DTT include better sound and picture quality. Despite these improvements, though, it was not the TV-watching public who were clamouring for change – in fact, it would be perfectly understandable if most of the millions of people who rely on free-to-air broadcasts are nonplussed over the whole thing and annoyed that they will now need a set-top box to watch TV when none was needed before.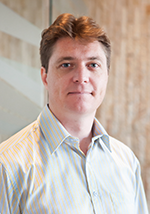 Brett van den Bosch, Editor
The main benefit of digital migration is, of course, the fact that digital signals can effectively be packed more tightly and therefore use up less bandwidth of the RF spectrum. And therein lies the crux of the matter: by freeing up some of that highly congested spectrum, it becomes available for other purposes, primarily the rollout of 5G cellular networks to accelerate the much-touted 'digital transformation' process in which South Africa is lagging so far behind.
As is the way of things, the more rare a resource is the more precious it becomes, as evidenced by the fact that six network operators forked out R14,4 billion collectively for the rights to use the most in-demand frequency ranges that will be freed up once analog TV transmissions are finally switched off. And when will that be? If current communications minister, Khumbudzo Ntshavheni, had her way it would already have happened at the end of March. Her sense of urgency is commendable after years of delays under her various predecessors' tenures, but the adjective the country's High Court ascribed to it was 'unlawful'.
In its judgement handed down on 28 March, the court ruled in favour of e.tv (and other litigants) by ordering that the analog switch-off process be deferred until the end of June this year. The court agreed with e.tv's argument that more time is needed for the free delivery and installation of set-top boxes to the estimated half a million poorer households that are eligible and have registered. It further ordered her to report within one month on government's plans to firstly ensure that qualifying households are provided with DTT access and secondly, to provide viewers with all necessary information about the changeover and adequately equipped call centres to deal with their anticipated queries.
While both sides claimed the verdict as a victory, the judgement in its totality is a pretty big win for minister Ntshavheni, as e.tv had asked for a much longer delay of nine to twelve months and was furthermore ordered to pay half of the minister's legal costs. She certainly managed to put a positive spin on it, saying in a statement that she was 'elated' by the outcome. It will undoubtedly be a feather in her cap to be the communications minister who finally – after more than a decade of legal wranglings, corporate shenanigans and political manoeuvring – seals the deal.
In mitigation of that praise, though, I must mention one other thing that no one wants, which minister Ntshavheni is behind: her public castigation of the SABC for daring to criticise her decision to target the end of March 2022 for analog switch-off and threatening punitive measures including withdrawal of financial aid. Dear minister, the SABC is the state's public broadcaster, not its propaganda vehicle and punishing it will only hurt the public you have been appointed to serve. To threaten it for not falling in line with your political interests is unworthy of your station.
Credit(s)
Further reading:
Quectel masterclass: IoT device application development
iCorp Technologies News
Quectel has announced the latest masterclass in a series of technical webinars titled "Accelerate wireless IoT device application development with Azure RTOS on STM32 MCUs".
Read more...
---
ST announces status of common share repurchase programme
News
The repurchase programme took place over the period from 11 to 15 July 2022 and saw ST repurchasing 210 462 ordinary shares.
Read more...
---
Actum Group leads in the interconnect industry
Actum Electronics News
Actum Group is a specialist importer and distributor of industrial and electronic products in Southern Africa and a leader in the interconnect industry.
Read more...
---
From the editor's desk: Do we have the power?
Technews Publishing News
On a recent trip to Grahamstown in the Eastern Cape I was reminded, quite rudely and abruptly to be honest, of the load shedding that has plagued South Africa for the last few years. Living in KZN, we 
...
Read more...
---
Top five MPU suppliers strengthen market dominance
Editor's Choice News
The new ranking shows that long-time leader in microprocessor units, Intel, has moved downwards closer to half the total worldwide sales in microprocessors.
Read more...
---
New meta-lens revolutionises vacuum UV optics
News
A research team co-led by City University of Hong Kong have successfully developed a novel vacuum ultra-violet (VUV) meta-lens which can generate and focus the UV light.
Read more...
---
Electronics news digest
Technews Publishing Electronic News Digest News
The Semiconductor Industry Association (SIA) has announced global semiconductor industry sales were $51,8 billion in the month of May 2022, an increase of 18,0% over the May 2021 total of $43,9 billion 
...
Read more...
---
EVENTS
Events News
IFA Berlin
2-6 September Berlin, Germany This event aims to present the latest products and innovations in the commercial electronics industry. It will offer a comprehensive overview of the international 
...
Read more...
---
Going beyond with HONOR
MyKay Tronics Editor's Choice News
The tempo of business in China is lightning fast. But if you are responsive and go a step beyond, the rewards can be great. In just 15 days, Mycronic delivered 30 dispensing systems to HONOR.
Read more...
---
Global cellular IoT connections increase 22%
News
A new report says that the global number of cellular IoT subscribers increased by 22% during 2021 and that the number of cellular IoT devices will reach 4,3 billion by 2026.
Read more...
---