printer friendly version
October Masterclass series
30 August 2023
News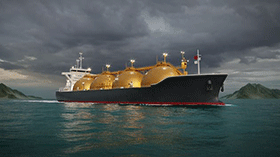 Quectel has released its list of upcoming webinars in its Masterclass series, which are about helping organisations accelerate the development and release of their connected solutions. Two of the webinars should be of special interest to local readers.
On 24 October, Quectel will be hosting a webinar on 'Advanced remote tank monitoring'. Advanced remote tank monitoring is vital for many industries, and that importance is increasing – its shipment segment alone is now experiencing 31,1% YoY growth. As markets across the world mature and turn to IoT methods for monitoring the status and consumption of resources, a huge opportunity lies ahead for those who can support demand for remote tank monitoring solutions.
On 26 October, Quectel's webinar is titled 'New 3GPP release 17 5G modules based on SDX35 and SDX7x platforms'. 5G RedCap (reduced capability) brings a new range of capabilities to the IoT by enabling applications that require high reliability, low latency, and speeds typically between ultra-eMBB and LPWA – but which do not rely on the upper range of data speeds that 5G can enable. A crucial innovation propelling this new technology forward is Qualcomm's SDX35. This Masterclass will explain how the SDX35 is being integrated with Quectel modules to enable state-of-the-art capabilities that draw on 5G for what they need, but can save resources by ignoring what they do not – enabling a wave of new 5G RedCap IoT devices that occupy the space between high-data and low-power IoT applications.
For more information visit https://www.quectel.com/masterclass-events
Credit(s)
Further reading:
Africa Online Safety Fund announces grant winners
News
The Africa Online Safety Fund (AOSF) has announced the winners of this year's grants, among them five organisations operating in South Africa.
Read more...
---
RF antenna solutions for IoT devices
News
Mouser Electronics and Amphenol RF have teamed up for a brand-new webinar titled 'RF antenna solutions for IoT devices and smart technology'.
Read more...
---
Wideband GNSS testing system
RF Design News
The LabSat 3 Wideband Solution is a GNSS testing system with support for recording and replay in the upper
L-Band (1559-1610 MHz)
and lower
L-Band (1164-1300 MHz).
It has three RF channels, a recording 
...
Read more...
---
New generation of 5G modules
Quectel Wireless Solutions News
Quectel Wireless Solutions announced the launch of its latest generation 5G New Radio (NR) module series, the RG650E and RG650V, both of which follow the 3GPP Release 17 standard. These industrial-grade 
...
Read more...
---
Microcontroller with Bluetooth LE 5.3
Altron Arrow News
The STM32WBA 32-bit Wireless series from STMicroelectronics brings designers the performance, efficiency, and security required for Bluetooth Low Energy 5.3-enabled applications. The STM32WBA offers essential 
...
Read more...
---
Configurable industrial AI computing
Brandwagon Distribution News
The Tensor-I22 IS from Brandwagon is the second generation in the company's innovative industrial computer line, Tensor. The fanless industrial PC can be customised with a choice of CPU, memory, storage 
...
Read more...
---
Comprehensive AI computing solution
Altron Arrow News
Powered by the NVIDIA Jetson AGX Orin, the BOXER-8640AI fanless Box PC from AAEON Technology brings AI capabilities to the edge. The NVIDIA Jetson AGX Orin's Ampere architecture boasts 1792 CUDA and 56 
...
Read more...
---
Pure carbide GaN-on-SiC power amplifier
RFiber Solutions News
MACOM announced an expansion to its power amplifier product portfolio with the MAPC-A1605 7,0 kW power amplifier. This device is suitable for high-power and high-voltage aerospace and defence applications, 
...
Read more...
---
Connectors with extreme density and performance
Spectrum Concepts News
Samtec's family of board-to-board and cable assemblies feature extreme density with up to 1000 total I/Os on a 0,635 mm pitch, while still providing incredible 112 Gbps PAM4 performance. The AcceleRate 
...
Read more...
---
Power efficient mid-range FPGA
ASIC Design Services News
The new imperatives of the intelligent edge – power efficiency, security and reliability – are forcing system architects and design engineers to find new solutions. For the growing number of system designers 
...
Read more...
---