printer friendly version
Clearing the Static: Fundamental principles of static control
27 September 2023
Circuit & System Protection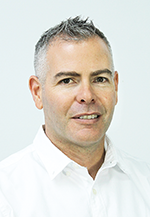 Greg Barron, Actum Group director
Managing electrostatic discharge (ESD) within the electronics manufacturing environment is a crucial responsibility that demands precision and safety. There are six fundamental principles for devising and executing ESD control programmes:
Design in protection
The foremost principle is to design products and assemblies with built-in resistance to ESD effects. This entails steps like utilising less static-sensitive components or equipping devices, boards, assemblies, and equipment with suitable input protection measures.
Determine the necessary control level for your environment
Ascertain the susceptibility of the most ESD-vulnerable items in the operations and classify the withstand voltage ratings for the products that are manufactured. It's imperative to comprehend the sensitivity levels of all devices that will be handled within a facility, including the Human-Body Model (HBM) and Charged-Device Model (CDM).
Identify and define the electrostatic protected areas (EPAs)
An EPA is a defined space equipped with the requisite materials, tools, and equipment capable of controlling static electricity to a degree that minimises harm to ESD-sensitive items.
Minimise electrostatic charge generation
The fourth control principle involves mitigating the generation and accumulation of electrostatic charges. Initiatives begin by eliminating as many processes and materials that generate static charge, especially high-charging insulators, from the EPA work environment. Personnel are grounded through wrist straps and anti-static footwear.
Dissipate and neutralise
Given that not all electrostatic charge generation within the EPA can be eliminated, the fifth principle focuses on safely discharging or neutralising these charges when they do occur. Proper grounding, and the use of conductive or dissipative materials play pivotal roles in this endeavour.
Shield products
The final ESD control principle centres on preventing discharges, when they do occur, from reaching susceptible parts and assemblies. A range of ESD control packaging and material handling products are available for use both inside and outside the EPA.
Credit(s)
Further reading:
Clearing the Static: The significance of cleaning in ESD control
Actum Group Circuit & System Protection
It is essential that ESD-protected workplace areas and equipment (tables, floors, work mats, trays, tools, machine elements) are cleaned with specialised antistatic cleaners.
Read more...
---
Clearing the Static: ESD protective packaging
Actum Group Circuit & System Protection
The primary objective of ESD protective packaging is to prevent ESD incidents within the packaging and facilitate the dissipation of charges from the outer surface.
Read more...
---
New NeoMesh protocol stack version
CST Electronics Circuit & System Protection
NeoCortec has released an updated NeoMesh protocol stack version 1.6 firmware for its NC2400 and NC1000 module series, which now supports the new Sensirion SHT4xA temperature and humidity sensor series.
Read more...
---
NewFeed feeder protection relay
NewElec Pretoria Circuit & System Protection
The NewFeed Feeder Protection Relay has been designed to protect the connection between solar farms and conventional power grids in both low voltage (LV) and medium voltage (MV) distribution settings.
Read more...
---
Clearing the Static
Actum Electronics Circuit & System Protection
The use of grounding products and testing equipment becomes essential to verify the proper functionality of static control systems in the work environment.
Read more...
---
Mobile devices in hazardous areas
Extech Safety Systems Editor's Choice Circuit & System Protection
Five areas where the requirements of IS are important and substantial to avoid ignition via mobile devices have been selected, with all references to SANS 60079-11:2012.
Read more...
---
Next-gen HVC series
Future Electronics Circuit & System Protection
TDK has announced its new generation of high-voltage contactors that can safely and reliably switch off continuous DC currents up to 500 A, and operating DC voltages up to 1000 V in lithium-ion batteries in 20 ms or less.
Read more...
---
Clearing the Static: Effectively control your workplace ESD protected area
Actum Group Circuit & System Protection
Controlling electrostatic discharge (ESD) in the workplace is crucial to protect sensitive electronic equipment from damage, and implementing an ESD control programme involves various measures and tests.
Read more...
---
Clearing the Static: ESD flooring and installation
Actum Group Circuit & System Protection
An important factor when choosing a floor covering, is the resistance to earth, which indicates how strongly the material will resist the flow of electricity through it (measured in ohms).
Read more...
---
Clearing the Static: ESD safe containers – protection against electrical discharge
Actum Group Circuit & System Protection
pecialised industries require precise conductivity specifications on containers, component holders, and pallet conductivity, to prevent the destruction of electronic components by electrostatic discharge (ESD).
Read more...
---