printer friendly version
Otto Wireless Solutions invests in the future
27 September 2023
Telecoms, Datacoms, Wireless, IoT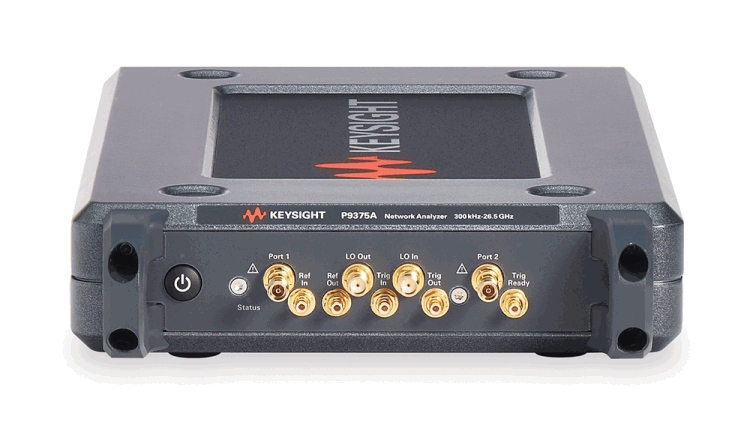 Figure 1. Keysight Vector Network Analyzer.
Otto Wireless Solutions specialises in wireless communication and antenna solutions. Over the years, it has been a leading supplier of GSM, LTE, GPS, Shortrange and Wi-Fi antennas in the South African market. Every antenna it introduces into the market goes through a rigorous and thorough testing procedure, carried out by qualified engineers in its laboratory.
The latest evolution of cellular standard has introduced the 5th Generation known as 5G. As technology is advancing, so too are the upper thresholds of transmission bands rising to meet customer connectivity demands, rendering previous industry testing standards, such as 3 GHz Vector Network Analysers (VNAs) obsolete. It is for this reason that Otto Wireless Solutions has recently invested in a new Keysight Vector Network Analyzer with an operating frequency range of 300 kHz to 9 GHz.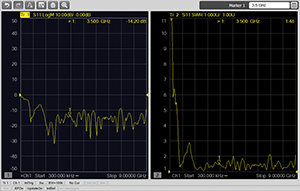 Figure 2. Reference test results @ 3,5 GHz.
In addition to the out-of-the box capability, this small and compact device also allows for expansion up to 100 GHz performance, providing a future-proofed piece of equipment. With different types of calibration like Electronic Calibration (ECal) and Smart Calibration, customers can be assured that their antennas are verified. Otto Wireless Solutions has always extended free use of its laboratory to all its customers, and will continue to do so, now with extended capabilities.
By way of example, the reference test results in figure 2 show an Otto Wireless Solutions' 5G antenna tested at 3,5 GHz, which is now a standard band for 5G networks in South Africa. The antenna tested, the 5G-MO-5, is a 4G/5G Omnidirectional antenna which comes with 2 x 5 m cable.
Contact Otto Wireless Solutions should you have any similar testing requirements.
Credit(s)
Further reading:
Multi-operator cellular coverage solution
Telecoms, Datacoms, Wireless, IoT
Nextivity has expanded its award-winning CEL-FI product family with the CEL-FI GO G43, which complements the existing GO G41 cellular coverage solution.
Read more...
---
Wi-Fi 6/6E module for industrial applications
RF Design Telecoms, Datacoms, Wireless, IoT
The u-blox MAYA-W3 brings the benefits of Wi-Fi 6 and the 6 GHz band to industrial applications, preventing network congestion and ensuring power efficiency.
Read more...
---
Toolkit for services with differentiated 5G connectivity
Telecoms, Datacoms, Wireless, IoT
Ericsson has launched a new software toolkit to strengthen 5G Standalone network capabilities, and enable premium services with differentiated connectivity.
Read more...
---
Device identification's critical role in IoT protection
Avnet Silica Telecoms, Datacoms, Wireless, IoT
Each IoT device must have a unique identifier assigned during manufacturing or provisioning which serves as the anchor for device identification, authentication, and communication.
Read more...
---
Programmable BLE 5.3 SoC
Altron Arrow Telecoms, Datacoms, Wireless, IoT
The BlueNRG-LPS is an ultra-low power programmable Bluetooth Low Energy wireless SoC solution from STMicroelectronics that embeds the company's state-of-the-art 2.4 GHz radio IP.
Read more...
---
RF switch modules
RFiber Solutions Telecoms, Datacoms, Wireless, IoT
New switch modules from Withwave are available in various configurations including SP4T, SP10T, and as a 4-port matrix switch.
Read more...
---
Improved cellular access in remote areas
Telecoms, Datacoms, Wireless, IoT
Nextivity has released its CEL-FI ROAM R41 plug-and-play cellular coverage solution that ensures cellular access for people in remote areas.
Read more...
---
Making Matter provisioning secure and easy
EBV Electrolink Telecoms, Datacoms, Wireless, IoT
Integrated solution of CommScope's PKIWorks platform with STMicroelectronics' STM32WB wireless microcontroller enables IoT security for Matter device development.
Read more...
---
Bringing performance and security to BLE applications
Future Electronics Telecoms, Datacoms, Wireless, IoT
STMicroelectronics' STM32WBA 32-bit wireless series brings designers the performance, efficiency, and security required for Bluetooth Low Energy 5.3-enabled applications.
Read more...
---
WLAN tester supports Wi-Fi 7
Tamashi Technology Investments Telecoms, Datacoms, Wireless, IoT
To meet the need for Wi-Fi 7 testing, Anritsu Corporation has introduced a new Network Mode option for its MT8862A Wireless Connectivity Test Set, allowing the instrument to evaluate the Wi-Fi 7 signal quality of devices under test.
Read more...
---