printer friendly version
Lattice boosts performance of iCE40 FPGAs
9 November 2016 Programmable Logic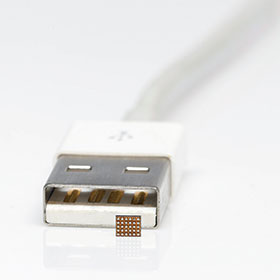 Lattice Semiconductor has expanded its iCE40 Ultra range of FPGAs to include the iCE40 UltraPlus family. The new devices deliver eight times more memory (1,1 Mbit RAM), twice the digital signal processors (8x DSPs), and improved I/Os over previous generations. Available in multiple package sizes, the programmable nature of iCE40 UltraPlus is ideal for smartphones, wearables, drones, 360° cameras, human-machine interfaces (HMIs) and industrial automation, and security and surveillance products.
The FPGAs are well suited for voice recognition, gesture recognition, image recognition, haptics, graphics acceleration, signal aggregation, I³C bridging and more. This brings added intelligence to smartphones and IoT edge products, such as wearables and home audio assisted devices, to be always on, always listening and ready to instantly process commands locally without going to the cloud.
iCE40 UltraPlus positions itself as a mobile heterogeneous computing (MHC) technology, a paradigm concentrated around a highly energy-efficient method for computing algorithms quickly and locally using dissimilar processors to offload power hungry application processors (APs) in battery-powered devices. More DSPs offer the ability to compute higher-quality algorithms, while increased memory allows data to be buffered for longer low-power states. The flexible I/Os enable a more distributed heterogeneous processing architecture. This combination provides flexibility to enable OEMs and the 'maker' market to quickly deliver key innovations, such as always-on sensor buffers and acoustic beam forming.
For more information contact Marian Ledgerwood, Future Electronics, +27 (0)21 421 8292, marian.ledgerwood@futureelectronics.com, www.futureelectronics.com
Credit(s)
Further reading:
FPGAs for embedded vision and edge AI
25 November 2020, Future Electronics , Programmable Logic
Lattice Semiconductor announced the first FPGA developed on its new Lattice Nexus FPGA platform, the CrossLink-NX. This new FPGA provides the low power, small form factor, reliability, and performance 
...
Read more...
---
FPGA development suite for Pentek recorders
30 June 2020, Rugged Interconnect Technologies , Programmable Logic
Pentek's ArchiTek FPGA Development Suite is a new product for adding custom IP to select Pentek Talon recording systems. ArchiTek is a comprehensive development environment that enables engineers to add 
...
Read more...
---
DC-DC converter for aerospace/defence
25 March 2020, Future Electronics , Power Electronics / Power Management
Vicor announced the DCM5614, an isolated, regulated 270 V-28 V DC-DC converter with an output power rating of 1300 W in a 142,2 x 35,6 x 9,4 mm VIA package. Providing power density of 27,52 W/cm
3
at a 
...
Read more...
---
High-speed DDR4 SDRAMs
29 April 2020, Future Electronics , DSP, Micros & Memory
Alliance Memory has expanded its product offering with a new line of high-speed CMOS DDR4 SDRAMs. For improved performance over previous-generation DDR3 devices, the 4 GB AS4C256M16D4 and AS4C512M8D4 
...
Read more...
---
Advanced electronics help explore the sun
25 March 2020, ASIC Design Services , Programmable Logic
3D Plus has developed, in collaboration with CEA (France), gamma ray detectors for STIX instrument on board the Solar Orbiter. The mission was launched on 10 February 2020 from Cape Canaveral in Florida 
...
Read more...
---
Wireless MCUs with built-in NFC
25 March 2020, Future Electronics , Telecoms, Datacoms, Wireless, IoT
NXP Semiconductors has released the new JN5189 and JN5188 IEEE 802.15.4 wireless microcontrollers (MCUs) that deliver ultra-low power connected intelligence for Zigbee 3.0 and Thread applications. The 
...
Read more...
---
DRAM for memory expansion
26 February 2020, Future Electronics , DSP, Micros & Memory
Cypress Semiconductor's HyperRAM 2.0 is a high-speed, low-pin-count, self-refresh Dynamic RAM (DRAM) for high-performance embedded systems requiring expansion memory. HyperRAM 2.0 offers HyperBus and 
...
Read more...
---
Automotive LED drivers and controllers
29 January 2020, Future Electronics , Opto-Electronics
ON Semiconductor has launched a new family of four devices that facilitate the high levels of performance and innovative functionality that vehicle manufacturers and consumers now expect from automotive 
...
Read more...
---
Early access programme for PolarFire FPGAs
29 January 2020, ASIC Design Services , Programmable Logic
The trend towards compute-intensive gateways and edge devices is driving the integration of traditional deterministic control applications with additional embedded processing capabilities needed for smart 
...
Read more...
---
Isolated, regulated DC-DC modules
29 January 2020, Future Electronics , Power Electronics / Power Management
Power density, low weight and ease of use are critical considerations when designing isolated, regulated DC-DC converter systems for a broad range of robotics, UAV, rail, communications and defence/aerospace 
...
Read more...
---