printer friendly version
New tech is the best tech, but not all old tech is bad
22 March 2017
News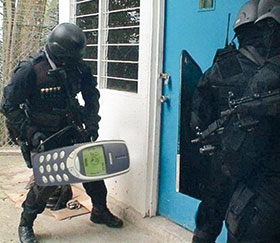 Over recent years, new technologies have given us nifty new ways of interacting with our mobile devices. Novelties like touchscreens, motion detection and haptic feedback quickly became essential features once developers came up with clever ways of using them. The other day a colleague was showing me a currency conversion app on his smartphone that, if you shake the phone, it resets the value in the numerical field to 1, meaning you don't have to delete the previous value in order to get a quick reference to the exchange rate. I love things like that. Maybe it's just a case of a small thing amusing a small mind, but it's a simple example of how motion detection has put a tool into the hands of developers to facilitate easier interaction with the user.
Ultrasound might be poised to trigger the next revolution as user interfaces look towards a touchless era. This year, at Mobile World Congress in Barcelona, a company called Chirp Microsystems demonstrated a single-chip ultrasonic time-of-flight sensor that lets users interact with electronics, such as wearables, that either have no screens at all, or screens that are too small to accommodate accurate touch input. The technology consumes only microwatts while performing ultrasonic echolocation, and makes use of gesture classification and software libraries to provide 2D and 3D position tracking. It provides impressively accurate range information (to the millimetre) and the company says the ultra-wide field of view means that ultrasound-based systems do not suffer from occlusion problems that plague optical tracking systems.
HMD Global, the Finnish company that bought the licensing rights for Nokia branded phones, has gone in completely the opposite direction by relaunching the iconic 3310. While it will run on Android, sport a colour display and camera, and support web browsing, the most notable features of the 'new old' phone will be the ones it inherits from its 17-year-old ancestor: keypad buttons, a nearly eternal battery, and Snake.
The biggest question mark over the new model, and one which only time will answer, is whether it can possibly be as nigh-on-indestructible as the original? I could fill every page of this magazine with Internet memes about how tough that thing was (and still is, in some cases). Do yourself a favour and Google it, you'll find classics like "iPhone falls to the floor, screen breaks. Nokia 3310 falls to the floor, floor breaks," and how the only way to destroy one is to cast it into the volcano of Mount Doom, like in the Lord of the Rings.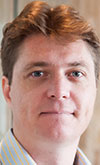 Jokes aside though, I read a story recently about an ex-soldier in the UK whose 3310, bought in the year 2000, survived a tour of Iraq and a full cycle in a washing machine. It's been thrown, stood on, the battery has never needed to be replaced, and the phone still works like it did straight off the assembly line. No wonder it sold 136 million units in less than five years.
It wouldn't surprise me if the new 3310 turns out to be a monumental sales flop, but 22 hours talk-time and one month standby? Shut up and take my money.
Brett van den Bosch
Editor
Credit(s)
Further reading:
Obituary: Steven James Meyer
January 1957 - January 2022
Technews Publishing News
It is with deep sadness and shock that we announce the sudden death of SA Instrumentation & Control Editor, Steven Meyer. Steven joined Technews in October 2007 in the position of Deputy Editor. His 
...
Read more...
---
ICASA doles out provisional RF spectrum
News
The Independent Communications Authority of South Africa (ICASA) has concluded its analysis of applications for provisional assignment of radio frequency spectrum under the new ICT Covid-19 National State 
...
Read more...
---
productronica's hybrid format a success despite restrictions
News
Following its tried and trusted biennial scheduling, productronica 2021 was held on the fairgrounds of Messe München on 16-19 November. Strict hygiene rules were observed in accordance with Covid-19 protocols, 
...
Read more...
---
Report evaluates market for Li-ion battery recycling
News
In the past, the lack of end-of-life batteries meant that the Li-ion (lithium-ion) recycling market had little opportunity to prosper. The transition to electric vehicles (EVs) is changing this. Recycling 
...
Read more...
---
RFID market research explores 2021 and what to expect for the future
News
Despite a 5% drop in the global RFID market in 2020 compared to 2019 due to the impact of Covid-19, the market has recovered well in 2021. According to the newly released RFID market research report from 
...
Read more...
---
SABS launches local content verification scheme
News
A new certification and grading scheme launched by the South African Bureau of Standards (SABS) intends to harmonise local content and local production for producers and manufacturers, levelling the playing 
...
Read more...
---
DesignSpark to host new activist engineering programme
RS Components (SA) News
RS Components has launched its DesignSpark #ActivistEngineering programme, further strengthening the company's commitment to engage and inspire design engineers across the globe to 'make amazing happen 
...
Read more...
---
October semiconductor sales up 24% over 2020
News
Global sales of semiconductors were $48,8 billion in October 2021, an increase of 24,0% from the October 2020 total of $39,4 billion and 1,1% more than the September 2021 total of $48,3 billion. Announced 
...
Read more...
---
CSIR Learning Factory supports skills development and innovation in 4IR
News
The CSIR has established a Learning Factory to support South African industries in acquiring the skills needed to maximise the benefits of the Fourth Industrial Revolution (4IR). The first online course 
...
Read more...
---
Samsung breakthrough demos in-memory computing using MRAM
News
A research breakthrough by Samsung Electronics has resulted in the world's first in-memory computing based on MRAM (magnetoresistive random access memory). The research demonstrates Samsung's advanced 
...
Read more...
---