printer friendly version
From the editor's desk: Fake chips aren't going away
16 August 2017
News
Anyone who's designed and tested electronic circuits will tell you, having a circuit that doesn't work is not the worst that can happen; it's the intermittent faults that really hurt. For a product that's gone into full production, having those products begin to fail in the field is about the worst outcome the manufacturer can face, necessitating repairs, recalls and possibly even redesigns. All of these problems, and many others besides, can be caused by fake or counterfeit electronic components.
It's important to have a clear definition of what exactly makes a fake component fake, and the US Department of Commerce provides a definition of a counterfeit electronic part as "one that is not genuine because it: is an unauthorised copy; does not conform to original OCM (original component manufacturer) design, model or performance standards; is not produced by the OCM or is produced by unauthorised contractors; is an off-specification, defective, or used OCM product sold as 'new' or working; or has incorrect or false markings or documentation, or both."
You may imagine these counterfeit chips being manufactured using cobbled together or out-of-date manufacturing equipment in a factory off some back alley in Shanghai and loaded into the back of an unmarked truck in the dead of night, but there are in fact several ways for them to find their way into the supply chain. While many are indeed made on illegal production lines, they are not always of such poor quality as to fail immediately, or at all, but substandard or non-existent cleanliness, packaging and testing means they almost never meet the guaranteed specifications of the 'real McCoy'.
Other ways for them to be dispersed is by being salvaged from electronic waste, cleaned up and sold on the grey market. Buyers in particular risk of this tactic are those looking to obtain obsolete parts that are critical to their product's design. Your best bet is always to buy from the original component manufacturer or one of their authorised distributors/resellers. Some companies even buy up stock of soon-to-be-obsolete parts and stockpile them, providing a legitimate supply source far beyond their obsolescence date.
There have also been claims of manufacturing rejects being packaged, marked and interjected into the supply chain as fully tested devices, by someone with access to the production facility. Amazon had a scare recently with stories of fake AMD processors showing up for sale, supposedly originating from a case of a customer who returned one as faulty, in its original and apparently unopened packaging, only to be resold to an unsuspecting buyer.
It's not only unscrupulous or desperate electronics manufacturers who fall victim to counterfeit components. Last year three Chinese men pleaded guilty to conspiring to buy genuine field-programmable gate arrays (FPGAs) stolen from a US Navy base and replacing them with fake versions. An undercover agent foiled the plot before the duds could find their way into critical weapons systems.
The problem of counterfeit components has reached such proportions that the Silicon Industry Association (SIA) in the USA has set up an anti-counterfeiting task force which works continuously to curtail the supply and demand for these illegal products and to educate customers on how to avoid purchasing counterfeits. The association produced a 28-page white paper in 2013 which described the size of the problem and methods to mitigate the dangers. While it goes into much detail, the upshot of that white paper amounts to what should be considered common sense:
"As compared to the authorised market, the open market, including independent distributors, brokers, and Internet-based component exchanges, has far fewer controls over proper handling, storage and transportation of components, and often lacks component traceability to the manufacturer. This lack of controls and traceability, along with the frequency and ease at which components move through this non-authorised supply chain make the open market an easy target for counterfeiters to infiltrate to sell their illegal products that often have poor reliability. Semiconductor products purchased on the open market may be cheaper in the short-term than those bought from authorised sources, but they can be far more expensive in the long-term if they are counterfeit and/or were improperly handled and stored, thus potentially resulting in major rework costs and high warranty or liability claims."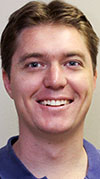 Postscript:
Have you ever been the victim of counterfeit components, or do you know of anyone who has? Send me your story – anonymously if you wish – to brett@technews.co.za
Brett van den Bosch
Editor
Credit(s)
Further reading:
CSIR drives agenda to extract IP value for industrial development
23 June 2021 , News
The Council for Scientific and Industrial Research (CSIR) urged innovators and industry to maximise and explore the value of intellectual property (IP) to fast-track ideas to the market for the benefit 
...
Read more...
---
CSIR programme stimulates graphene adoption
26 May 2021 , News
The Council for Scientific and Industrial Research (CSIR) has established a graphene programme to help South Africa to develop its own capabilities, technologies and products based on graphene. The 
...
Read more...
---
Extended ST offering from RS
23 June 2021, RS Components (SA) , News
The scope of the supply chain agreement between RS Components and STMicroelectronics has been significantly extended. This new phase in the relationship between the two companies will result in a substantial 
...
Read more...
---
Electronics light the road ahead for the agriculture sector
23 June 2021, Technews Publishing , Editor's Choice, Opto-Electronics
Many horticultural installations are now moving away from traditional sources to LEDs, not only due to their high efficacy but because one can dynamically change the spectrum of the same luminaire without swapping the lamp source.
Read more...
---
Avnet uses CalcuQuote API to improve customer experience
23 June 2021, Avnet Abacus, Avnet Silica , News
Avnet EMEA and CalcuQuote have engaged in connecting Avnet via API to Calcuquote's procurement services platform for customers. CalcuQuote optimises electronic components quoting and sourcing by taking 
...
Read more...
---
Worldwide IC market forecast to top $500 billion
23 June 2021 , News
IC Insights will soon release its mid-year update to The McClean Report that includes its most current forecast for the global IC market from 2021 through 2025. In a very rare event, 32 of the 33 major 
...
Read more...
---
Mouser recognises 2021 Best-in-Class Award winners
23 June 2021 , News
Mouser Electronics congratulated the 2021 winners of its annual Mouser Best-in-Class Awards. The annual awards selection, now in its 26th year, recognises the outstanding individuals from Mouser's manufacturer 
...
Read more...
---
Structural battery breakthrough towards 'massless' energy storage
26 May 2021 , News
Chalmers University of Technology researchers have produced a structural battery that performs 10 times better than all previous versions. It contains carbon fibre that serves simultaneously as an electrode, 
...
Read more...
---
BAMR celebrates 75th anniversary
26 May 2021, BAMR , News
BAMR is celebrating its 75th year of serving the local industry, having been founded on 22 May 1946 by Fred Duk, a former Major in the South African Air Force, upon his return from the Second World 
...
Read more...
---
A tribute to Mark Schroeder
26 May 2021, S.J. Andrews Electronics , News
Written by Mark's family, with pride as we remember our husband, our dad, our granddad – a man who was and will always be so loved.
Read more...
---