printer friendly version
Farnell positions itself for development
13 September 2017
News
Premier Farnell is a global technology business with over 80 years' experience in high service distribution, supporting a broad range of customers from hobbyists to engineers, maintenance engineers and buyers.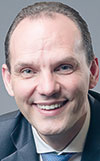 Ralf Buehler, senior vice president of sales and marketing at Premier Farnell.
To establish a unique identity for itself in a crowded distribution landscape, the company is positioning itself as 'the Development Distributor'. Ralf Buehler, senior vice president of sales and marketing at Premier Farnell, and Robert Rospdzihowski, regional sales director – Eastern Europe, Nordics and Farnell international markets at Farnell element14, explain.
"As well as our traditional distribution business which offers more than 650 000 products in stock and access to more than 4 million on demand, we work with leading brands and startups as they develop new products for markets, providing support from research and design, to manufacture and launch to market, says Buehler. "We have a strong track record in this area; we are the largest manufacturer of the Raspberry Pi and an official manufacturer of the BeagleBone Black. In addition to this, we design and manufacture a range of accessories for the Raspberry Pi, and development boards for brands such as NXP. We have a strong, established base in Europe, where we operate as Farnell element14."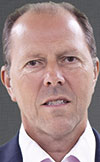 Robert Rospedzihowski, regional sales director – Eastern Europe, Nordics and Farnell international markets at Farnell element14.
Rospdzihowski adds: "The Farnell element14 business is well known to hundreds of thousands of customers in Europe, some of whom still remember us as a so-called 'catalogue distributor'. We no longer sell components via heavy print catalogues, but rather we give our customers access to over 650 000 products via our Internet store. These products are in stock and ready for same-day shipment from our two European warehouses in Leeds, UK and Liege, Belgium."
What do you offer to your customers in South Africa?
"We will be providing our customers in South Africa with the same levels of service and support that we provide to our customers across Europe – with constant access to our full range of products through our online store, 24/5 free technical support, quick delivery (2-3 days), fast quoting and hundreds of special offers, as well as many other free services we offer. What's more, customers will benefit from no minimum order value or quantity, so if you need one component, order one, and we will ship it to you the same day!" exclaims Rospdzihowski.
"Also, to welcome our customers in South Africa we have created a dedicated Customer Service Team and free phone number (0800 111 057) so customers can speak to a representative if they want additional support."
Premier Farnell was recently acquired by the Avnet group. How does this impact your business and your customers?
"Joining Avnet, one of the world's largest distributors of electronic components and embedded solutions, has created a truly unique distribution model that helps support customers at every stage of the product lifecycle," Rospdzihowski states.
"Farnell element14 has a strong track record in the early stage of product launch from design, prototype and test, to small and medium production. This is now coupled with Avnet's deep expertise in large volume broadline distribution which provides support on volume production. This means we can offer to our customers a true end-to-end solution that accelerates a customer's time-to-market process.
What does 'Development Distributor' mean?
Ralf Buehler explains: "Being 'the Development Distributor' is about the support we offer to makers, teachers and students, all the way through to design and maintenance engineers, to help them develop themselves and others, their products and their businesses. This may be shipping components, tools or maintenance supplies to them when they need them, it may be helping a teacher inspire their class to get into coding, or working with startups to help them design and develop their products.
"We have a team of 200 design engineers who work alongside our customers to help them create and optimise their designs for production and develop their businesses by launching their products through our established distribution channels. Our element14 community provides support to makers and design engineers alike by providing a forum for innovation and ideas for its half million membership."
What benefits does this create for your customers?
"For many of our customers, being 'the Development Distributor' means they can work with a lower number of suppliers, reducing hand-offs from company to company, ensuring consistency of knowledge throughout the design process and accelerating speed to market," Buehler continues. "Working with our customers throughout the design process means that we also have a head start on preparing the distribution channel for launch – when time to market is so important we believe this to be a distinct competitive advantage.
"For others, being 'the Development Distributor' is about working with a trusted partner – whatever you are doing. Many of our customers work within electronics by day and are makers by night – whatever the journey they are taking, Premier Farnell is able to support them at every stage. We've identified four key journeys that our customers take and focus our support around these:
"Education & Maker is about inspiring the next generation of engineers. It's about major projects with big names such as the BBC and Microsoft to get kids into coding, as well as inspiring the maker community by providing access to leading maker boards such as the Raspberry Pi and BeagleBone Black. We are the largest manufacturer and supplier of the Raspberry Pi, an official manufacturer for Beagleboard.org and exclusive manufacturer of the BBC Micro:bit – and in addition we develop and manufacture our own range of tools and accessories that help makers turn their dreams into reality, and support them through our element14 community.
"Research & Design is about working with our customers at the earliest stage of product development to help them bring their ideas to market. We work with young startups and the largest manufacturers to design new products for their markets, drawing on the experience of our 200 in-house design engineers. Our strong track record is second to none – from a startup home automation company in Finland, to NXP and Intel.
"As a distributor, we provide access to the widest selection of components, boards, system level products and test equipment in the industry with breadth that provides complete design freedom to our customers. Our experience in product development means that whatever challenges arise in prototype and test we are agile enough and equipped to guide customers through it.
"We help our customers develop their businesses every day by delivering the components they need to manufacture their products, automate industrial systems and keep their production lines maintained. We ship 19 million order lines every year – many with next day delivery, even more on same day dispatch, keeping our promise to customers and helping them keep theirs."
Why should customers come to a distributor for design services and manufacturing?
Premier Farnell has more than 80 years' experience in high service distribution and this has given us a deep understand of customers' needs, the product development process and how to effectively launch a product to market," states Buehler. "We want to share this experience with our customers. Our aim is to provide customers with innovative and efficient products and flawless services, providing added value to customers and suppliers alike.
"We are well known as a manufacturer of the Raspberry Pi, Beagleboard and BBC Micro:bit, and have extensive experience in the design and manufacture of accessories for single board computers and all that comes with it – gaining relevant approvals and marketing devices through our established distribution channels.
"Our manufacturing and design services offering provides market leading design and production services to our customers. We focus on ensuring that every design meets a strict design and manufacturability requirement and work to develop a board and bill of material optimisation which benefits all parties. Our services cover all aspects of design from PCB layout to box build.
"By providing a complete solution of services and using proven best-practice methodologies we can improve quality and time to market delivery of our customers' products. All services are completed with an understanding of a customer's budgets and schedules, as well as an unrelenting commitment to customer satisfaction. Extending a manufacturing service to our customers means we can support them throughout the complete design and manufacturing cycle.
"We believe we are uniquely able to support our customers at every stage, with the right knowledge, products and services as they learn, design, manufacture and maintain their products, providing true added value and competitive advantage to our customers. To find out more visit http://uk.farnell.com/your-development-distributor."
For more information contact Farnell element14, 0800 111 057, info-za@farnell.com, http://export.farnell.com/welcome-south-africa
Further reading:
From the editor's desk: Yes, it's that thing everyone's talking about
25 March 2020, Technews Publishing , News
Call me a pessimist, but I'm absolutely, 100% certain that I'm going to catch COVID-19 (or the 'novel coronavirus' if you prefer to call it that) – if I haven't done so already. At least the mortality 
...
Read more...
---
Electronics news digest
25 March 2020 , News
Overseas
Business
• ams reported record revenues and results for full year 2019, with revenues up 32% year-on-year, and fourth quarter revenues exceeding expectations with strong adjusted operating 
...
Read more...
---
XinaBox – Reaching for the stars
25 March 2020, RS Components (SA) , News
From collecting data in sub-zero Antarctica to rapid circuit prototyping on the International Space Station this South African company is reinventing the way we approach IoT while inspiring students to follow STEM careers.
Read more...
---
Electrocomp launches new website
25 March 2020, Electrocomp , News
Electrocomp is inviting visitors to explore its new website, which has been designed to offer a user-friendly experience with improved navigation and functionality while allowing customers to see their 
...
Read more...
---
Looking beyond radar, the car's virtual eye
25 March 2020, Altron Arrow , News
Faster, higher-resolution radar sensors have enabled the next generation of driver assistance technologies through improvements in vehicle safety and comfort in view.
Read more...
---
Disposing of e-waste in space
26 February 2020 , News
According to BBC, there are over half a million pieces of debris floating around the Earth's orbit. Most debris within the atmosphere are lost parts from space crafts, disused rocket stages or waste from 
...
Read more...
---
IPC revises five standards
26 February 2020 , News
IPC announced the release of five newly revised standards covering several areas of the supply chain:      
· IPC/WHMA-A-620D, Requirements and Acceptance for Cable and Wire Harness Assemblies. · IPC-2223E, 
...
Read more...
---
Testerion to represent ITW EAE in SA
26 February 2020, Testerion , News
ITW EAE announced a new extended partnership agreement with Testerion South Africa to represent and distribute all ITW EAE equipment including MPM printers, Camalot dispensers, Electrovert soldering systems, 
...
Read more...
---
Würth helps produce PCBs for ventilators
25 March 2020, Würth Elektronik eiSos , News
The worldwide spread of the coronavirus is not only increasing the demand for personal protective equipment, but also for medical ventilators. In order to ensure the supply in Germany, the German government 
...
Read more...
---
u-blox acquires Thingstream
25 March 2020 , News
u-blox has acquired IoT communication-as-a-service provider, Thingstream. Thingstream provides a comprehensive, end-to-end solution for global IoT connectivity using the industry standard MQTT protocol. 
...
Read more...
---