printer friendly version
From the editor's desk: Bye, bye mister president, bye
21 March 2018
News
Don McLean's 1971 rock and roll classic, American Pie, is one of those rare works of art that manages to transcend the precepts of genre, place and even time. The opening refrain of its chorus – "Bye, bye Miss American Pie" – is instantly recognisable (at least to those of a certain age) and is still a staple of karaoke nights the world over, almost half a century later. Within its layers of meaning, the song didn't merely reference musical events and personalities of the time, it served as a sort of cultural signpost, a way of proclaiming "We were here and these things mattered to us."
In the era of mass media, there have probably been only a handful of events that have influenced our collective consciousness to such an extent that we will remember them for the rest of our lives, and even remember where we were when they happened. Think the tearing down of the Berlin Wall, Nelson Mandela's release from prison, or the planes crashing into New York's Twin Towers.
While not as earth-shaking as those events, the eventual resignation of Jacob Zuma on 14 February 2018 was a momentous occasion for South Africa, perhaps the biggest (and the greatest) news we've heard this century. As such, I remember clearly where I was when I heard: in an Uber, listening to the radio on the way to work the day after his announcement.
As I'm sure was the case for most of us, it was impossible to talk to anybody that day without the topic coming up, or without overhearing someone talking about it. The collective euphoria, the sense that maybe everything would end up being alright after all, has since given way to everyday reality, but the signs are positive that we could be at the start of an upward trajectory.
People used to joke that when Zuma opened his mouth, the Rand fell. Fittingly, after his last public announcement as head of state, it did the opposite – rallying to a 2% firmer trading level before settling at just below the R12 mark to the Dollar. It would be naïve to think of Cyril Ramaphosa's accession to the presidency as a panacea for all the country's ills, but when it comes to global market, perception is often reality, and right now perceptions are good.
In the political game of musical chairs that is the ministerial cabinet, not all of Ramaphosa's new cabinet appointments have been welcomed with open arms, but the general feeling is that they should be good for business. We tested this sentiment by interviewing three local electronics contract manufacturers, who weigh in with their opinions on the prospects for their businesses, and for the industry as a whole, in the article on pages 14 and 15.
At the Department of Trade and Industry (DTI) it will most likely be business as usual, with Rob Davies remaining at the helm. The latest news from the DTI is its recent hosting of a SADC (Southern African Development Community) meeting to iron out technical barriers to trade amongst its member states. The meeting was attended by officials from all 16 member states with expertise in the standards, accreditation, technical regulations, metrology and the legal metrology fraternity. The stated aim of the SADC protocol on trade is "to progressively eliminate unnecessary technical barriers to trade amongst the SADC members and other regional and international trading blocks, and promote an infrastructure for quality."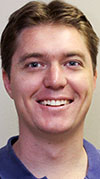 Through its Trade Invest Africa programme, the DTI also partnered with the South African Electrotechnical Export Council (SAEEC) to host a high-level delegation from several African countries at the annual Africa Energy Indaba Conference. The delegation, comprising high ranking officials from state-owned enterprises such as energy regulators and commissioners, visited leading South African manufacturers and suppliers of energy-related products and services.
Brett van den Bosch
Editor
Credit(s)
Further reading:
Buy a Fluke, get one free
28 October 2020, Comtest , News
Comtest, Fluke's official South African importer, is offering one free Fluke for every Fluke purchased from any South African-based, authorised Fluke dealer. Fluke is a world leader in the manufacture, 
...
Read more...
---
Online Ohm's law calculator from Mouser
28 October 2020 , News
The famous Ohm's law states that the current flowing through a circuit is proportional to the voltage applied across both points. Mouser Electronics' online Ohm's law calculator saves engineers time by 
...
Read more...
---
From the editor's desk: Where monsters, viruses and technology meet
25 November 2020, Technews Publishing , News
I clearly remember the moment it really sank in that the world as we know it has become almost unrecognisable from a year ago. It would be hard not to remember really, because it happened only two days 
...
Read more...
---
Clearing the Static: ESD training and compliance
25 November 2020, Actum Group , News
According to Desco Industries, electrostatic discharge (ESD) can change the electrical characteristics of a semiconductor device, degrading or destroying it entirely. ESD could also potentially damage 
...
Read more...
---
SA project receives international energy award
25 November 2020 , News
South Africa's largest energy efficiency initiative, the SA Industrial Energy Efficiency Project, has won the highest international accolade for an energy programme – the International Energy Project 
...
Read more...
---
Intelsat brings space STEM to students in Africa
25 November 2020 , News
Intelsat is partnering with XinaBox to deliver space-focused science, technology, engineering and mathematics (STEM) learning tools to teenagers across the African continent. Intelsat is sponsoring 
...
Read more...
---
DesignSpark racks up one million members
25 November 2020 , News
RS Components recently marked a significant milestone when its DesignSpark engineering platform surpassed one million members. This comes just a few months after DesignSpark celebrated ten years of 
...
Read more...
---
Personality profile: Dereck Styane
25 November 2020, Phoenix Contact , Editor's Choice, News
"We do try and develop people and promote them from within the company, so I savour people's personal growth that I've overseen."
Read more...
---
MTN and Siyavula enabling maths and science learners
25 November 2020 , News
Lockdown or no lockdown, South African learners will do what it takes to ensure that they are ready for their year-end exams. So says the MTN SA Foundation, which partnered with digital teaching and learning 
...
Read more...
---
Production Logix appoints new business development manager
25 November 2020, Production Logix , News
KwaZulu-Natal based electronics contract manufacturer, Production Logix, is broadening its scope and sharpening its focus as it expands its footprint across South Africa and into southern Africa. As part 
...
Read more...
---