printer friendly version
Reliable connections for outdoor communication networks
18 April 2018
Interconnection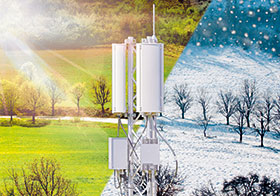 We all know the situation: You are on a trip, and have to quickly look up something online. Then comes the bad surprise: no reception!
Hardly anyone remembers how we used to satisfy our hunger for knowledge or solve problems before the year 2000, in other words, completely offline. Only since the start of the new millennium have the first mobile network devices been able to receive and send data across the network to an acceptable extent.
At first, this only worked with a small amount of data, like with MMS (multimedia messaging service) contents. Today, the mobile devices are equivalent to a PC with cable connection, and use the complete spectrum of channels and contents available on the Internet. Surfing, chatting, shopping, streaming, social media – there are hardly any limits to our multimedia desires.
And because we quickly get used to any sort of comfort, our disappointment is out of proportion when we have to do without, even if only temporarily. This is understandable: after all, we are willing to spend quite a bit of money on our mobile freedom.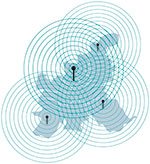 Figure 1. Optimised mast positioning: failsafe performance and redundancy improve network quality.
Dead spots and distorted voices were a frequent occurrence 10 or 15 years ago, but now they are seldom. This is also down to the optimised positioning of the transmitter masts (Figure 1).
The network is only as reliable as its components
Hardware component specifications are decisive when it comes to enjoying a stable network. The components cannot be too expensive when you are looking for a tidy ROI (return on investment). Equally, they cannot be too cheaply priced because then the subject of network failures comes up more frequently. Unexpected maintenance and service work needs to be performed quickly, otherwise a further cost-increasing factor would narrow the ROI. Additionally, the network provider is always confronted with the question of the time period for which he should specify the components.
From 2000, when the GSM standard was introduced with 2G, up to the commissioning of 4G networks in 2011, a continuous development of the mobile network could be observed. We assume that the successor to 4G, 5G, will be available from 2020. Even within a generation there are evolution stages – for example, from GPRS to EDGE or from UMTS to HSDPA.
Transmission speeds have always been multiplying. With the introduction of the 4G network, also known as LTE (Long Term Evolution), a transmission rate of around 300 Mbps was reached. The first evolution stage of 4G –LTE-A (Advanced) or even LTE+ – appeared in 2014, and was able to boast transmission rates of more than three times the original LTE network.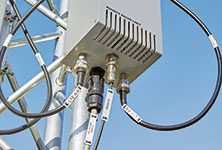 Figure 2. Phoenix Contact's PRC range of connectors is ideal for the energy supply of a remote radio unit (RRU).
This makes it a real challenge to predict the runtime of components by means of the network generations and evolutions. We can definitely assume that components will be used for up to 20 years. Anyone wanting to be totally certain often chooses metal connectors, for metal provides a superficial sense of value. We often overlook the fact that connectors made of plastic are well suited to outdoor use. They can even provide significant added value (Figure 2).
Nothing may fall off
The components up on the mast have to withstand sun, wind and damp – sometimes even sand- and snow-storms. These extreme conditions can release forces of such intensity that the mast and the attached components start to vibrate. Storms can also cause sudden impacts that break fastenings and destroy system parts.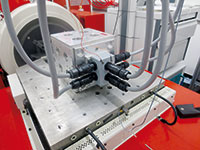 Figure 3. Vibrations and sudden impacts are simulated in order to be able to estimate the effects on real operation as much as possible.
In order to prevent this, applications are reconstructed in the laboratory, and different vibrations are applied. DIN EN 60068 (environmental influences) describes among other things continuous sine, as well as alternating shock vibrations. Forces are released that are many times greater than gravity (Figure 3). This test should uncover potential weak points, because breaks or cracks in housing parts, latching defects, or even electrical phenomena like contact interruptions or resistance increases can lead to premature failure.
Force equals mass times acceleration. For a connector, this means: the greater its own mass and the load of the connected cable, the more stable the design of the interface has to be. Thinking like this, the product designer could quickly tend towards over-engineering. If, however, the application is sufficiently defined by the customer, the supplier and the customer can select the right product together for the application – a product that is favourable both in technical and commercial terms.
Pluggability – safety – speed
The installer has his hands full especially when it comes to installing devices. If he is working on a mast at dizzy heights, the personal protective equipment is of particular importance. Added to this are the tools, and last but not least, the devices themselves. The more extensive the connection to the mast has to be, the more the required tools will weigh. Pluggable interfaces – especially made of plastic – help the installer to reduce the weight load.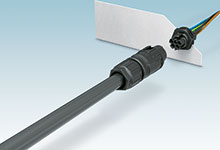 Figure 4. The PRC product range provides plastic circular connectors for use outdoors in different numbers of positions.
If a device has pluggable interfaces by default, e.g. for power and data, the device need not be opened again on the mast for laying the cables, which reduces the danger of damage to the power electronics. Once the device is attached, preconfigured cable assemblies in the cable routes of the mast can be laid and conveniently connected to the device (Figure 4).
Summary
Mobile networks are becoming increasingly powerful. Users always want good network coverage, and operators also expect all the required devices to function trouble-free over their entire service life. The connectors have to keep up too – with the product range PRC, Phoenix Contact provides robust and long-lasting plastic connectors for extreme conditions.
Whether at the coast, in the mountains, or in the desert, the connectors of the PRC range are designed for high performance with minimal space needs. Robust plastics and established connection technology play their part in safe and long-lasting operation of the telecommunications system.
Comprehensive approvals and a continuously growing product range facilitate use in many other industrial areas, even outdoor communication applications. The system operator has the choice between preconfigured device connectors that are made according to his specifications, and individual components that he can configure to his own requirements.
For more information contact Richard Schoonebeek, Phoenix Contact, +27 (0)11 801 8200, rschoonebeek@phoenixcontact.co.za, www.phoenixcontact.co.za
Credit(s)
Further reading:
Micro-miniature circular connectors
29 April 2020, IPD Electronics , Interconnection
Available from local distributor IPD Electronics via its agreement with PEI-Genesis, Amphenol 2M series micro-miniature connectors are fully guaranteed to be intermateable with Glenair Mighty Mouse connectors. The 
...
Read more...
---
High-density ZIF connectors
25 March 2020, IPD Electronics , Interconnection
Available from IPD Electronics through its distribution agreement with PEI-Genesis, ITT Cannon's DL connector family is a versatile, high-density zero insertion force (ZIF) connector series with up to 
...
Read more...
---
2 mm connectors for board signal transfers
29 April 2020, TRX Electronics , Interconnection
TE Connectivity is expanding its range of AMPMODU interconnection solutions with the introduction of 2 mm centreline board connectors. These new connectors occupy 38% less space than traditional 2,54 
...
Read more...
---
Tactile switches for demanding applications
29 April 2020, Brabek , Interconnection, Switches, Relays & Keypads
The Multimec switch from APEM has been designed with the intention to manufacture the best possible switch. The company's automatic production lines have 100% in-line testing, but before the parts get 
...
Read more...
---
RF connectors and cable assemblies
25 March 2020, IPD Electronics , Interconnection
Sure-Seal's RF connector series offers an excellent waterproof connector solution for harsh environment communication systems. Connectors and cable assemblies are available in a variety of permutations 
...
Read more...
---
High-temperature power connectors
29 April 2020, Otto Marketing , Interconnection
Hirose Electric has introduced the HVH-280 Series power connectors for automotive applications. They are low-profile connectors with a 3-point high-pressure female contact design that enables a high current 
...
Read more...
---
Reliably protect LED applications
29 April 2020, Phoenix Contact , Circuit & System Protection
The Type 2 surge protective device from the Blocktrab series from Phoenix Contact protects all lighting systems and is particularly suitable for LED applications. LED technology has become indispensable 
...
Read more...
---
Company profile: Phoenix Contact
29 April 2020, Phoenix Contact , News
Phoenix Contact was founded in 1923 in Essen, Germany, by Hugo Knümann. It entered the South African market in 1969 through a local distributor, and was later established as a wholly owned subsidiary 
...
Read more...
---
Temperature conditioned coaxial cable assemblies explained
29 April 2020, RF Design , Interconnection
There are many applications, some emerging, that require both phase and amplitude error to be minimised. These applications include synthetic aperture radar using antenna arrays, beamforming/MIMO antenna 
...
Read more...
---
RF connectors and cable assemblies
29 April 2020 , Interconnection
Sure-Seal's RF connector series offers an excellent waterproof connector solution for harsh environment communication systems. Connectors and cable assemblies are available in a variety of permutations 
...
Read more...
---