At the recent International Microwave Simposium 2018, Mini-Circuits demonstrated a do-it-yourself vector network analyser kit. Aimed at students, the UVNA-63 was designed to bridge the gap between textbook theory and actual lab measurements.
The kit includes all the elements students need to build a fully functioning vector network analyser, develop S-parameter algorithms, and perform real-time measurements of 2-port RF devices. With a frequency range from 500 MHz to 6000 MHz, the UVNA-63 is an ideal tool for graduate students to learn more through practical experience about doing measurements. The student will be able to configure transceivers for sweep, resolution bandwidth, power and step size through a simple API (application programming interface).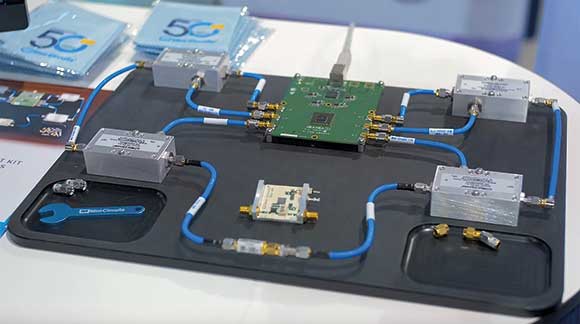 With the UVNA-63 the student can build their own vector network analyser with the RF transceiver board, RF and microwave components, cables and calibration standards. They can develop real-time S-parameter measurements with Python or Matlab. The student also has access to online tutorials and sample code to ensure they understand how the system works.
Project kits are available for pre-order from Conical Technologies now and will be delivered in September.
For more information contact Conical Technologies, +27 66 231 1900, daniel@conical.co.za, www.conical.co.za