Espressif Systems' audio development framework, ESP-ADF, works on top of ESP-IDF, the commonly-used base SDK for the company's ESP32 microcontroller portfolio. ESP-ADF provides flexibility to application developers who want to use it as a complete solution supporting a range of use cases from provisioning to OTA, or use it as a platform for building fully customised applications.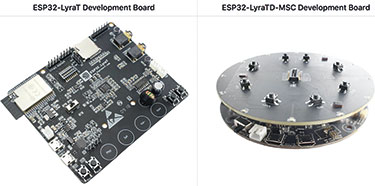 The framework includes a rich set of features, such as codecs, source and sink streams, pipelining support, different services and controls, and a wake-word engine. It supports popular audio formats (such as MP3, AAC, WAV, OGG, AMR, TS, OPUS and SPEEX) as well as the creation of sound effects with tools such as: EQ, Mixer and Resample. ESP-ADF also plays music from sources such as HTTP, HLS (HTTP Live), SD card and Bluetooth A2DP/HFP, and it integrates media services such as DLNA, Airplay, WeChat and Internet radio.
These features, combined with support for voice recognition and integration with online services like Alexa, DuerOS, Turing, IFLYTEK, TmallGenie, RooBo, etc, makes the solution suitable for deployment in applications such as smart speakers, voice-activated walkie-talkies, broadcasters, and other audio-enabled solutions such as connected storytelling toys and point-reading pens.
ESP-ADF is supported on Espressif's LyraT and LyraTD-MSC development boards. The documentation and design of these boards are open-source, allowing users to easily create their own applications based on the framework. Additionally, Espressif's ESP32-WROVER module, which has an integrated SPIRAM, can act as a powerful, feature-rich, yet cost-effective platform for audio application hardware.