On 20 June, Otto Wireless Solutions, together with TP-Link, will be hosting a half-day product showcase conference at Riversands conference venue. The event will be an intense half-day session, commencing at 10 am and ending at about 2 pm. Refreshments and lunch will be provided. Special pricing for select products on show will be available to attendees on the day, and spot-prizes will also be awarded.
In terms of the product showcase, this seminar will be focusing on both indoor and outdoor Wi-Fi networking products, meshing products, long-range Wi-Fi products and more. The seminar is intended as an introduction to these products and will be followed up with dedicated technical training sessions as requested thereafter by customers.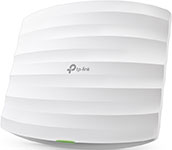 The day will begin with a short introduction to Otto Wireless Solutions, followed by product presentations by TP-Link. After the lunch break, Otto Wireless Solutions' TP-Link product manager will then go through a series of practical demonstrations with the products, showing the basic ease of use and operability. The day will draw to a close with a question and answer session.
In keeping with Otto Wireless Solutions' approach of providing extensive technical support as an enabler for clients to adopt and use the technology on offer, this seminar is being offered free of charge, as will be the case with any technical training which follows thereafter. Limited seating is available.
Should you wish to attend the seminar, follow the below registration link, and further details will be sent to you shortly thereafter.
For more information see https://otto-wireless-solutions.myshopify.com/pages/tp-link-experience