printer friendly version
Exploring the embedded systems of the future
26 July 2019 Computer/Embedded Technology
The embedded systems market is at a key point in its evolution.
Smart electronic products are becoming fundamental to the way people live, and embedded systems now permeate everyday life. Microprocessors and microcontrollers can be found in practically every electrically powered product that we use. This ubiquity is helping to shape some of the key trends in embedded systems development, driving both functionality and ease of use.
"Devices will lean on other devices," says Geoff Lees, NXP Semiconductors' senior vice president and general manager for microcontrollers, pointing to the way that embedded devices can make use of the network interfaces many of them now have. They can use their ability to communicate with each other not just to extend their functionality but also to provide them with the ability to learn from interactions with users. The use of networked intelligence will shape the future of embedded systems in many different sectors. But there will be key markets that drive those changes.
Andy Harding, director of broad-based solutions at Renesas Electronics, sees the smart home as being one of the prime applications for networked embedded systems with the ability to learn: "It's connected to the Internet and [the user's] smartphone. So, it knows when he comes and goes. It also knows the weather forecast." The smart home can use that information to make practical decisions on when to start and stop the heating system and save quite a lot on energy costs as a result."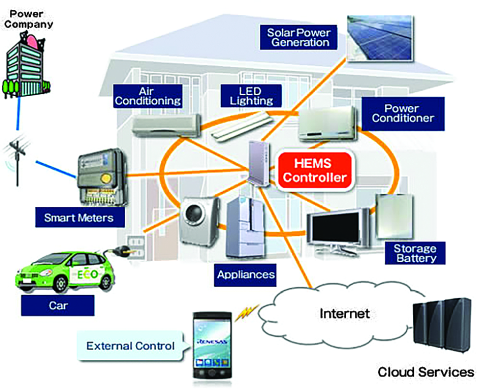 Devices such as Google Home represent new classes of smart, embedded systems. But electronic intelligence will reach into existing products that are, today, extremely simple. The changes will lead to novel ways of approaching the market, says Oivind Loe, senior manager of strategic marketing at Silicon Labs. "Lighting is an area where we expect to see new business models."
LED technology has reinvented the light bulb, Loe explains. At one level for lighting manufacturers, this is a challenge because "now people don't buy multiple bulbs". But it is also an opportunity. Through technologies such as Bluetooth and Li-Fi, the manufacturers of light bulbs now have the opportunity to become fundamental to the smart building revolution in both homes and commercial properties.
The lighting grid can, through wireless communications technologies, host a network that spans the building and provide access to IoT sensors no matter where they are in the structure. They can apply new business models that include a variety of digital services that are provided on a subscription basis, from location services to security.
"The smart city is also a very interesting area. For example, smart meters in the UK enable people to make better decisions on how to use energy, for example turning off lights when no one is around," Loe adds, noting that making smart cities can take advantage of more widespread sensors to improve safety.
Laurent Vera, EMEA marketing director for STMicroelectronics, says the move to Industry 4.0 provides potential for novel embedded systems. "Factories are moving at a very fast pace now. I see really big potential in this market."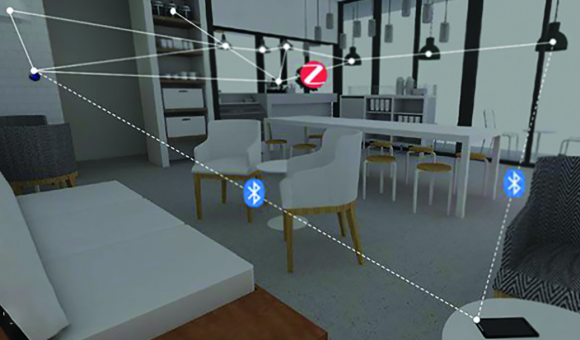 For Lees, the ability to use networked intelligence to gauge the health of industrial equipment in real time is key. That information will lead to greater uptime through preventive maintenance and advanced failure diagnostics. "Because of the cost of line-down situations, I think that the number of diagnostics will be very significant," he says.
The diagnostics and services provided by industrial controllers will be supported by much more intuitive user interfaces that, in turn, require less training for the operators who program them. These interfaces will make use of the same kinds of speech and movement recognition facilities that are moving into a range of home-based devices.
"Alexa, Cortana and Google Home are all examples of this trend," says Adrian Fernandez, microcontroller development experience manager at Texas Instruments. Although the first generation of speech-enabled home systems is represented mainly by smart speakers, the technology is set to become a feature of many other products. Thermostats and washing machines could become much easier to use if armed with speech recognition facilities. "At TI, we are already contributing with a voice recognition plugin that allows key phrase recognition," Fernandez adds.
AI is not restricted to the user interface. Similar technologies will underpin the ability of industrial devices to recognise when failures are likely to occur. "We've not seen a lot of machine learning except voice and facial recognition in embedded applications," Lees says, but this is set to change with a widespread shift towards the use of heuristics and machine learning. NXP is helping to support that move, initially supporting voice recognition functions.
"Working with a range of cloud providers has enabled us to deliver voice services to NXP customers. We are also working on reference designs, helping with machine learning and producing AI developers' kits. AI will become part of software engineering, not a separate field, but it could change the way software is developed," Lees says.
Alongside their benefits, there are also potential issues raised by the greater capability and accessibility of smart networked devices. Jack Ogawa, senior director of marketing in the microcontroller business unit of Cypress Semiconductor, says: "Now that connectivity is ubiquitous, data and network security are vital."
Loe agrees: "We will see a lot of focus on security for the next five years." He argues that it will be vital to think about the security of the full lifecycle of the product and how it can be put into practice. "Both technical solutions and ease of implementation are important."
Ogawa says security awareness spans chips, firmware and application software, not just locally but in the cloud. Furthermore, programmability is a key requirement for effective deployment. "There are three properties of a secure embedded design: policy, cryptography and secure asset protection. Policies are user-defined, so you need a programmable solution to support them."
Sensors will also help support better security. "Many policies now rely on multiple-factor authentication, using a traditional secure asset like a certificate and a physical factor such as location, proximity or fingerprint," Ogawa explains. Support from cryptographic accelerators will help ensure embedded devices have the performance to handle secure functions. But, overall, a holistic approach is needed. "If there were an easy way to assess the security of an IoT device and identify corrective actions that meet cost and performance requirements, that would be very valuable," he notes.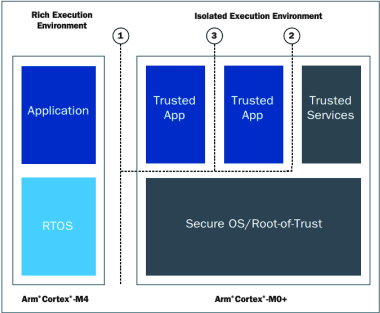 Lees says standardisation will be important. "It's an industry problem: individual manufacturers can't do it alone. We also need certification." With the greater level of capability being introduced to embedded devices, their energy use is potentially larger and definitely more complex. Speech processing, for example, needs to be stratified so that the processor-intensive AI code is not attempting to process silence or noise from home appliances.
Fernandez says: "It's important to allow some level of power consciousness in these applications: you don't want the main processor always on listening to everything. The 'Alexa' or 'Ok Google' commands tend to be recognised by low-power, lower-performance processors, the TI MSP432 for example, which allows all other processors to stay off to save power."
Lees says: "Today low power is an intrinsic: a must-have. But you also have a spectrum of performance targets. Each of them has a stratum of low power to achieve. We use design techniques across all families to get the right balance." The focus on low-power design will enable the creation of devices that use energy harvesting from the environment to supply all the power they need, Lees adds. These systems will use fine-grained power sequencing to ensure they consume no more than the absolute minimum needed at any time to complete their tasks.
The greater complexity of processing inside the embedded devices of the future need not translate into more difficulty for the developer. Suppliers are keen to expand their user base through simpler programming. "I'd like to offer tools that would allow anybody to use and program our products without the need to learn a computer language such as C or C++," Vera says.
Henry Wiechman, director of embedded processor software marketing and strategy at TI, says manufacturers are making it easier to develop code by harnessing the power of the cloud. This avoids the need to buy licences, install software on local computers and perform lengthy setups. Instead, developers can simply call on services running in the cloud. "We are already seeing more and more development in the cloud. Cloud-based development will allow teams to innovate more quickly as a result of better collaboration," Wiechman claims.
Easier access to development, coupled with more capable hardware and AI algorithms, will open up markets, Loe concludes: "We've not scratched the surface of what's possible. In the next ten years we will see things that we can't yet imagine. We see so much potential: more convenience and value for consumers, and return on investment for industrial applications."
For more information contact Farnell element14, 0800 111 057, info-za@farnell.com, export.farnell.com/welcome-south-africa
Further reading:
Tame the complexities of technology
29 May 2020
Automate and control the mood of lighting, adjust the interior climate, listen to music or power a home theatre, all at the touch of a button.
Read more...
---
Home integrated technology
29 May 2020
Take charge of mundane household tasks using nothing but a few verbal commands.
Read more...
---
Home automation in South Africa is the future
29 May 2020
New ways to increase comfort, safety and energy savings in the home or building.
Read more...
---
The time to understand the IoT for home automation is now
29 May 2020
The Internet of Things (IoT) is set to influence the nature of home automation in the future.
Read more...
---
A safe living environment
29 May 2020
VIVOTEK IP surveillance cameras are installed to ensure security in new 100-hectare residential development.
Read more...
---
10 tech safety tips when working from home
29 May 2020
With so many people working from home, targeted phishing scams, disinformation campaigns and disruptive cyberattacks have been common during lockdown.
Read more...
---
Securely working from home
29 May 2020, Kaspersky
Homeworkers wait for protection: 73% of employees have not received remote working cybersecurity guidance.
Read more...
---
Home invasions in the virtual world
29 May 2020
While most of the world is trying to deal with the COVID-19 pandemic, it seems hackers are not on lockdown.
Read more...
---
Electronic access from a mobile
29 May 2020, Salto Systems Africa
SALTO Danalock integrates with FIBARO to deliver residential smart lock & home solutions.
Read more...
---
Nexia introduces new features, products to enhance connected comfort experience
25 March 2020
Take charge of mundane household tasks using nothing but a few verbal commands.
Read more...
---