Relative humidity (Rh) is a significant factor contributing to effective static control. When humidity in the working environment decreases, the human body and other insulators can easily charge with static electricity. For this reason, Rh needs to be maintained at over 30%.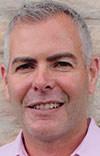 Humidity also needs to be controlled within electronics packaging to protect electronic components and devices from moisture damage or corrosion. Here are a few products designed to assist with this:
Humidity indicator cards
Humidity indicator cards change colour according to the level of humidity in the room. The cards consist of blue spots that contain certain chemicals. When the humidity increases past 30%, the spots change colour, presenting a lavender/pink colour. The colours indicate whether or not a critical Rh has been reached. Humidity cards must be used with desiccant bags.
Moisture barrier bags
Moisture barrier bags, also known as dry shielding bags, safeguard electronic components and devices against moisture, corrosion, ESD and EMI damage. These bags are heat-sealable and puncture-resistant, and comply with critical water vapour transmission and ESD-shielding requirements. Dryshield bags are made of strong, lightweight, dissipative material and suitable for vacuum or nitrogen-flushed packaging. According to EIA 583, dry shielding bags are incomplete without desiccant bags.
Desiccant bags
Desiccant bags and silica gel prevent condensation by absorbing and holding moisture. Desiccants also regulate the ambient humidity and prevent it from rising above a critical level. In order to reach an optimal low Rh, desiccant bags must be included in moisture barrier bags. Dri Bag desiccants are made up of a mixture of calcium chloride, clay, and breathable yet strong fabric. Desiccant bags must conform to IEC 61340-51 standards.