printer friendly version
Clearing the static - Topic 7: Moisture management
25 September 2019
News
Relative humidity (Rh) is a significant factor contributing to effective static control. When humidity in the working environment decreases, the human body and other insulators can easily charge with static electricity. For this reason, Rh needs to be maintained at over 30%.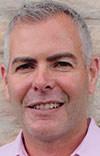 Humidity also needs to be controlled within electronics packaging to protect electronic components and devices from moisture damage or corrosion. Here are a few products designed to assist with this:
Humidity indicator cards
Humidity indicator cards change colour according to the level of humidity in the room. The cards consist of blue spots that contain certain chemicals. When the humidity increases past 30%, the spots change colour, presenting a lavender/pink colour. The colours indicate whether or not a critical Rh has been reached. Humidity cards must be used with desiccant bags.
Moisture barrier bags
Moisture barrier bags, also known as dry shielding bags, safeguard electronic components and devices against moisture, corrosion, ESD and EMI damage. These bags are heat-sealable and puncture-resistant, and comply with critical water vapour transmission and ESD-shielding requirements. Dryshield bags are made of strong, lightweight, dissipative material and suitable for vacuum or nitrogen-flushed packaging. According to EIA 583, dry shielding bags are incomplete without desiccant bags.
Desiccant bags
Desiccant bags and silica gel prevent condensation by absorbing and holding moisture. Desiccants also regulate the ambient humidity and prevent it from rising above a critical level. In order to reach an optimal low Rh, desiccant bags must be included in moisture barrier bags. Dri Bag desiccants are made up of a mixture of calcium chloride, clay, and breathable yet strong fabric. Desiccant bags must conform to IEC 61340-51 standards.
Credit(s)
Further reading:
Plan your media strategy with Technews Publishing
23 October 2019, Technews Publishing , News
Dear Marketer, Have you ever looked back on a year and wondered how you survived it? For the majority of South Africans, 2019 started benignly enough, cosily wrapped in the blanket of Ramaphoria that 
...
Read more...
---
From the editor's desk: Getting charged up for the new year
25 November 2019, Technews Publishing , News
The Springboks' Rugby World Cup triumph in Japan couldn't have come at a better time for South Africa, as the country was in desperate need of a jolt of positive energy going into the festive season. 
...
Read more...
---
Battery Technologies Conference 2019
25 November 2019 , News, Editor's Choice
Batteries are a critical enabler of the Fourth Industrial Revolution, powering technology in products from laptops and handheld devices to electric vehicles and renewable energy storage.
Read more...
---
Boom, doom and gloom, or something completely different?
25 November 2019, Technews Publishing , News, Editor's Choice
As the end of 2019 looms, it's time to look ahead to what next year might have in store, and reflect on the year gone by. And what a year it's been.
Read more...
---
Actum Group remains resilient and optimistic for 2020
25 November 2019, Actum Electronics , News
Running a profitable business in South Africa is not for the fainthearted. With the national treasury downgrading this year's growth forecast from 1,5% to 0,5%, and state-owned entities like Eskom negotiating 
...
Read more...
---
Additional renewable energy development zones proposed
25 November 2019 , News
The second phase of the Strategic Environmental Assessment (SEA) for wind and solar photovoltaic (PV) energy in South Africa proposes three additional Renewable Energy Development Zones (REDZs) for wind 
...
Read more...
---
Locally developed electronic circuit builder for students
25 November 2019, K Measure , News, Editor's Choice
K Measure, creator of the award-winning Seebox engineering education solution, has created a new innovation to enable quick and easy electronic circuit-building. The SeeBlocks electronic circuit creator 
...
Read more...
---
Clearing the Static:Topic 9: Time to audit your ESD environment
25 November 2019, Actum Electronics , News
Now that we are nearing the end of the year, it is a good time to audit your existing static control products and procedures. The first line of defence should be your antistatic floor, since this is the 
...
Read more...
---
Winning hackathon entry curbs cell tower battery theft
25 November 2019 , News
The fourth annual TADHackJHB was held at MTN's head office in Fairland, Johannesburg, on 12 and 13 October, with a cell tower protection app emerging as the winner. The theme for the 2019 global TADHack 
...
Read more...
---
Products of the Year 2019
25 November 2019 , News
SmartServer IoT by Adesto
BAW-based chips for comms infrastructure
Cellular modules for LPWA applications
SoCs and software for smart home and IIoT
Secure element for IoT authentication
MPU for embedded 
...
Read more...
---