printer friendly version
Altron Arrow and Thingstream to boost IoT innovation in SA
28 August 2019
News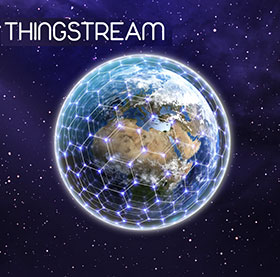 Altron Arrow has recently become a distributor for Thingstream, a global provider of IoT connectivity solutions which is expanding into South Africa via a local partner network in order to grow the local Internet of Things (IoT) market.
IoT has provided organisations with unlimited opportunities to transform business models, fully enhance operational performance and open up new revenue streams through wide-scale, intelligent solutions. Thingstream offers a solution to the low-power connectivity coverage issue to businesses across industries, which allows for successful global implementation of IoT applications, with specific focus across ready connected devices, asset tracking, logistics and supply chain, remote condition monitoring and control.
According to Neil Hamilton, Thingstream's chief business development officer, fragmented connectivity and infrastructure in South Africa and across the continent are still significant barriers to installing effective, widespread IoT systems. The Thingstream solution, however, delivers a global IoT connectivity platform which connects via GSM networks using a combination of MQTT (Message Queuing Telemetry Transport) and USSD (Unstructured Supplementary Service Data) messaging protocols.
IoT innovation in South Africa is gathering pace, with pioneering companies bringing new solutions to market on the back of Thingstream's ability to connect IoT devices without constraints such as cross-border connectivity or the need for high-speed access. Local initiatives under development using Thingstream include new IoT solutions across multiple industry verticals including transport, agriculture, and refrigeration within the FMCG market.
"Thingstream is opening up a world of opportunity for developers of new IoT solutions, says Gyula Wendler, engineering manager at Altron Arrow. "We have such a high level of engineering capability and technical expertise in South Africa, and we are seeing a substantial appetite for IoT innovation. Altron Arrow, through its partnership with Thingstream, is now able to offer an IoT connectivity platform which not only provides trusted global connectivity (it is not limited to one network operator) but is also secure, low-powered and extremely cost competitive."
According to Wendler, what makes this solution so appealing is that in a market like South Africa, and in fact the greater Africa region, most of the current global SIM solutions do not offer a cost-effective data solution. With Thingstream, however, you can truly deploy your product in any region with one flat rate.
Although this solution is not suited for high data-rate applications, it is certainly ideal for low, infrequent data requirements such as IoT sensors. Given the fact that GSM has the best coverage in the whole of Africa, and that the Thingstream SIM will roam onto at least one of two networks in any country, this makes this solution a real alternative to other low data requirement solutions.
"Due to the way Thingstream's platform has been designed, we are able to deliver a solution to our customers within a matter of weeks once they have been engaged," says Wendler. "Thingstream's technology overcomes several challenges in the roll-out of IoT solutions locally."
Credit(s)
Further reading:
Buy a Fluke, get one free
28 October 2020, Comtest , News
Comtest, Fluke's official South African importer, is offering one free Fluke for every Fluke purchased from any South African-based, authorised Fluke dealer. Fluke is a world leader in the manufacture, 
...
Read more...
---
Online Ohm's law calculator from Mouser
28 October 2020 , News
The famous Ohm's law states that the current flowing through a circuit is proportional to the voltage applied across both points. Mouser Electronics' online Ohm's law calculator saves engineers time by 
...
Read more...
---
Clearing the Static
28 October 2020, Actum Group , News
ESD training and compliance
According to Desco Industries, electrostatic discharge (ESD) can change the electrical characteristics of a semiconductor device, degrading or destroying it entirely. ESD 
...
Read more...
---
Coalition calls on European Commission to postpone SCIP deadline
30 September 2020 , News
A coalition of 40 industry organisations has written a letter to European Commission President Ursula von der Leyen calling for decisive action to solve implementation issues within the EU Waste Framework 
...
Read more...
---
Double the power output from new Tadiran battery
30 September 2020, Altron Arrow , Power Electronics / Power Management
Tadiran has developed the latest in its PulsesPlus HLC battery range, doubling the power output of its previous offering. Recently the company launched the C-type HLC which represented a huge improvement 
...
Read more...
---
Follow this engineering journey of a 3D-printed boat
30 September 2020, RS Components (SA) , News
RS Components is releasing a 10-episode documentary series – titled SeaQuest – featuring members of its DesignSpark engineering community who embarked on a first-of-its-kind challenge to design, test 
...
Read more...
---
Mouser revamps technical resource centre
30 September 2020, TRX Electronics , News
Mouser Electronics has redesigned its Technical Resource Centre, which contains the global distributor's ever-expanding collection of technical articles, blogs, eBooks, and Methods technology and solutions 
...
Read more...
---
MCUs with low-power animated display driver
28 October 2020, Altron Arrow , DSP, Micros & Memory
System developers of battery-powered and other power-conscious designs with and without LCD displays can now easily add an array of innovative features using a new line of PIC eXtreme Low Power (XLP) 
...
Read more...
---
From the editor's desk: Electric and autonomous vehicles driving full-speed ahead
28 October 2020, Technews Publishing , News
I still can't stop myself from doing a double-take when I hear that Tesla is rolling out a software update to add some sort of new functionality to its cars. Some of those updates are pointless show-off 
...
Read more...
---
Electronics news digest
28 October 2020 , News
South Africa
• The Department of Defence (DoD) has appointed a special team, called 'Save Denel' to investigate Denel's financial struggles, and the impact they might have on SA National Defence Force 
...
Read more...
---