The last decade or so has been a running litany of misery for the South African electronics manufacturing industry. There's no point naming any names, but those readers who've been around for a while will be able to recall the companies that have shut their doors – OEMs and contract manufacturers alike.
One high-profile name I will mention is Leratadima Tellumat Manufacturing (LTM). The only reason I'm comfortable doing so is because Tellumat's Group CEO himself, Andrew Connold, was gracious enough to provide his frank comments on the division's imminent closure, and his insights into the industry at large, in the article 'Things are tough for electronics contract manufacturers in SA', together with Barracuda's Rob Steltman.
The failure of LTM is an object lesson in why the local electronics manufacturing industry is struggling so much: its very own government. Or rather, the government's poorly thought out policy decisions, inept implementations, and politics trumping economics. LTM was essentially set up to secure a portion of the tender for digital television set-top boxes (STB), which it duly did.
The ensuing disaster that is South Africa's digital migration is directly responsible for the company's failure, and its best efforts to get business elsewhere simply weren't enough to staunch the bleeding. As Connold points out, once a manufacturing exercise like that gets underway, it can't just be stopped – not without incurring major financial losses anyway.
Troubles at Eskom certainly haven't helped matters either. Fortunately, power cuts and load shedding seem to have been largely curtailed since the beginning of the year (at least in the Johannesburg area where I live) but there are long-term consequences over and above the immediate availability of power.
Manufacturers considering upgrades or expansions have to consider the additional costs of installing backup power, making them reluctant over and above the general economic uncertainty. The volatility in the power distribution industry, combined with large-scale woes at the municipal level, also means that the highly anticipated rollout of electricity meters has been stunted – another market that should be a huge boon to local electronics manufacturing.
Another market that South African manufacturers could be tapping into is smartphones. There are a handful of local companies making them in modest volumes, but my understanding is that most of the local manufacturing component is straightforward assembly work (although I'm looking forward to the flood of letters from readers proving me wrong).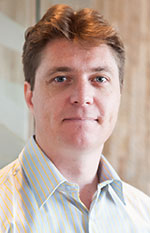 Brett van den Bosch
The International Data Corporation (IDC) announced earlier this year that the African smartphone market experienced year-on-year unit growth last year for the first time since 2015. The market grew 2,3 percent in 2018 to total 88,2  million units, spurred by the strong performance of the continent's three biggest markets – Nigeria, South Africa, and Egypt.
Instead of South Africa as one would hope, it is Rwanda that seems to be the African country best poised and willing to tap into this market. In what has been described as Africa's 'first high-tech smartphone factory,' the Mara Group recently opened a factory in the country's capital, employing a workforce of 200 factory employees.
(In 2017, South African company Onyx Connect claimed to be producing the first African smartphone, but repeated attempts by Dataweek to make contact with the company proved fruitless, and it later emerged that it was simply assembling imported parts.)
I'm not saying we should dismiss our existing capabilities in other more established sectors, but surely if the public and private sectors put their heads together and came up with a focused, single-minded approach, South Africa could assume its rightful place of leading smartphone manufacturing on the continent.
Brett van den Bosch
Editor