Static charge can build up anywhere at any time, which means ESD-sensitive objects are always at risk. Cleaning materials can be the chink in one's armour that compromises the entire ESD control system. ACL Staticide offers a range of antistatic cleaning products for the ESD protected area:
Neutral cleaner
The ACL Staticide 4020 neutral cleaner is a low-foaming, multi-purpose maintenance cleaner, especially used to clean floors. This is a non-abrasive, silica-free cleaner that will not degrade the anti-static properties of existing flooring. This cleaner can be used on concrete, ESD tiles, painted floors, metal, glass, porcelain and woodwork. Comes in 3,8 litre containers as a concentrate.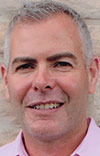 Greg Barron
Mat and table-top cleaner
This ACL Staticide 6001 mat and table-top cleaner is ideal for workstations, such as bench-tops, where ESD-sensitive objects are being assembled, tested and handled. This is a static dissipative cleaner that effectively removes dirt and extends the life of ESD mats by restoring its antistatic properties. Comes in 3,8 and 0,95 litre bottles.
ESD safety shield
The ACL Staticide 6300 safety shield range offers coatings for long-lasting ESD protection, to easily seal old flooring to revive its antistatic properties. This cleaner is impervious to water, whereas normal anti-staticide needs to be reapplied frequently. It can be brushed, dipped or sprayed onto plastic parts, bins and shelving to guard against static. Comes in 3,8 litre bottles.
Antistatic wipes
Staticide SW12 wipes keep electronics and equipment clean and static-free. These wipes offer long-lasting static protection which prevents dust build-up, regardless of the humidity. Use it on PC screens, plastics or even industrial machinery. Easy tear-off wrapping in sets of 12 and 24.