printer friendly version
Clearing the Static: Topic 8: Antistatic cleaning materials
23 October 2019
News
Static charge can build up anywhere at any time, which means ESD-sensitive objects are always at risk. Cleaning materials can be the chink in one's armour that compromises the entire ESD control system. ACL Staticide offers a range of antistatic cleaning products for the ESD protected area:
Neutral cleaner
The ACL Staticide 4020 neutral cleaner is a low-foaming, multi-purpose maintenance cleaner, especially used to clean floors. This is a non-abrasive, silica-free cleaner that will not degrade the anti-static properties of existing flooring. This cleaner can be used on concrete, ESD tiles, painted floors, metal, glass, porcelain and woodwork. Comes in 3,8 litre containers as a concentrate.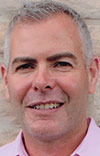 Greg Barron
Mat and table-top cleaner
This ACL Staticide 6001 mat and table-top cleaner is ideal for workstations, such as bench-tops, where ESD-sensitive objects are being assembled, tested and handled. This is a static dissipative cleaner that effectively removes dirt and extends the life of ESD mats by restoring its antistatic properties. Comes in 3,8 and 0,95 litre bottles.
ESD safety shield
The ACL Staticide 6300 safety shield range offers coatings for long-lasting ESD protection, to easily seal old flooring to revive its antistatic properties. This cleaner is impervious to water, whereas normal anti-staticide needs to be reapplied frequently. It can be brushed, dipped or sprayed onto plastic parts, bins and shelving to guard against static. Comes in 3,8 litre bottles.
Antistatic wipes
Staticide SW12 wipes keep electronics and equipment clean and static-free. These wipes offer long-lasting static protection which prevents dust build-up, regardless of the humidity. Use it on PC screens, plastics or even industrial machinery. Easy tear-off wrapping in sets of 12 and 24.
Credit(s)
Further reading:
Hensoldt and CSIR sign radar development agreement
28 April 2021 , News
A new generation of tactical 3D surveillance radar systems is being developed for naval and land deployment, which will modernise one of Hensoldt's key radar product lines and further enhance its extensive 
...
Read more...
---
Smart Industry 4.0 enablement in security-critical applications
28 April 2021 , News
Data-driven manufacturing is revolutionising the industry, improving quality, productivity and agility, while also decreasing production costs and ordering lead-times. In sectors requiring a very high 
...
Read more...
---
From the editor's desk: Digital migration is finally happening – does anyone care?
31 March 2021, Technews Publishing , News
For those who have followed the saga of South Africa's (non) migration to digital terrestrial television (DTT), many phrases might come to mind. Shambles. Disaster. Corruption. Government ineptitude. 
...
Read more...
---
Electronics news digest
31 March 2021 , News
South Africa
South Africa's photonics industry is set to benefit from the state-of-the-art Photonics Prototyping Facility (PPF) that was unveiled at the Council for Scientific and Industrial Research 
...
Read more...
---
Component shortages and how to mitigate them
31 March 2021, RS Components (SA), Projects Concern Manufacturing, Production Logix, Altron Arrow , News
To find out just how severe the problem is right now, and the impact it is having, we consulted two South African CEMs and two component distributors for their insights and advice.
Read more...
---
RAD gateways deployed in local security solution
31 March 2021, Otto Wireless , News
RAD, an industry pioneer in Industrial IoT (IIoT) and edge computing solutions which appointed Otto Wireless Solutions as its South African distributor last year, has announced that an unnamed South African 
...
Read more...
---
Intelsat, XinaBox partner up for STEM advancement
31 March 2021 , News
Intelsat, operator of the world's largest integrated satellite and terrestrial network, is partnering with XinaBox (pronounced 'X in a Box') to deliver space-focused STEM (science, technology, engineering 
...
Read more...
---
Electrocomponents plc joins the ECIA
31 March 2021, RS Components (SA) , News
The Electronic Components Industry Association (ECIA) has welcomed Electrocomponents plc, a global omni-channel solutions partner for electronics, industrial and automation customers and suppliers, which 
...
Read more...
---
RS partners with Geekulcha to hack for a difference
28 April 2021 , News
The Annual Geekulcha Hackathon took place recently and saw more than 100 coders, developers and programmers challenge each other in an online contest. This anticipated event has become a highlight in 
...
Read more...
---
SABS drives transparency to eliminate technical barriers to trade
31 March 2021 , News
The South African Bureau of Standards (SABS), in collaboration with the World Trade Organization (WTO), hosted a virtual seminar in March on the WTO Technical Barriers to Trade (TBT) Agreement's Transparency 
...
Read more...
---