printer friendly version
From the editor's desk
EMP 2019 Electronics Manufacturing & Production Handbook
News
It's certainly never a good strategy in business to work dumb, but the word 'smart' is applied to so many technologies nowadays and has become so nebulous that it can take on different meanings in different contexts, and depending on who you're talking to.
In the world of electronics manufacturing, the market for smart consumer devices is a juggernaut, with perhaps its most famous exponent, Apple, having last year become the first company ever to attain a market value of $1 trillion. Hardly anyone you meet doesn't have a relatively new smartphone – I should know because when mine packed up recently I was reduced to using an old Nokia I dug out of the cupboard. I can't imagine doing or saying anything that would make me as much of a social leper as people seeing me pull that thing out of my pocket. But you know what, it made and received calls and text messages, and the battery life was almost eternal.
Throw the Internet of Things (IoT) into the mix as one of the key enablers of smart technologies, and the potential market swells to include industrial applications. In fact, according to recent research by IndustryARC, the major IoT evolutions and investments currently are not in the consumer segment but in the Industrial IoT (IIoT) segment, which it predicts will reach $123,89 billion by 2021. And the sector that it says will generate the most revenue? Manufacturing (and 'advanced' manufacturing). These predictions are also echoed by findings from other research firms.
The main drivers for this growth will be increasing investments in smart technologies to improve operational efficiencies, and the ability of IIoT to reduce manufacturing costs. But smart manufacturing is about more than just giving operators the convenience of controlling equipment using a smartphone or tablet, it's about using smart technologies in smart ways.
These concepts are generally characterised under the umbrella of Industry 4.0 – the much touted 'next big thing' that will propel humankind's capabilities into a fourth industrial revolution. Here we start moving away from soldering irons and production cells, and start talking about concepts such as advanced manufacturing processes and rapid prototyping, collaborative virtual factory platforms, advanced human-machine interaction (HMI) and augmented reality (AR) devices, machine learning, cyber-physical systems and machine-to-machine communication.
What this will mean for electronics manufacturers is access to more data to gain insights, as well as, ultimately, closed-loop control of a full manufacturing process. One of the industry efforts, which you can read more about in this handbook, is the Hermes Standard Initiative. This initiative concentrates specifically on the machine-to-machine communication aspect of an SMT assembly line, and aims to create a single global standard to do away with obsolete technologies and vendor-specific, proprietary solutions. The next few years will tell how readily electronics manufacturing facilities actually adopt Hermes, but its backing from more than fifty leading equipment vendors will surely help to drive its uptake.
There is also increasing pressure on companies across industrial sectors, including electronics manufacturers, to be smarter about the environment. This starts with the design of the products they're making, by developing new methods to produce devices that consume less energy, to instituting 'green' manufacturing processes that have less negative environmental impact and a smaller carbon footprint.
Companies are increasingly realising the need to go beyond public sector initiatives and funding, to protect the environment not only around where they operate, but on a global scale. One of the most stark recent examples of why this is becoming necessary comes in the form of the power utility Pacific Gas and Electric, which is blamed for causing the deadly California 'Camp Fire' last year when a power line came in contact with nearby trees. The wildfire ultimately caused 86 deaths and destroyed 14 000 homes, resulting in claims of at least $7 billion against the company and leading it to declare bankruptcy. While it may seem a stretch to blame it all on global warming, it is beyond doubt that the fire wouldn't have been able to spread so fast and so aggressively were it not for the extremely dry conditions experienced in the area at the time.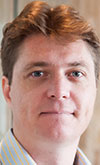 But enough of trying to solve all the world's problems. In this, the fourth edition of our EMP Handbook, we bring you views from some local contract electronics manufacturers, profiles of a few companies operating within this space, technical articles and practical 'how to' guides, and a selection of equipment, accessories, tools and consumables available from various suppliers. So without further ado, we at Dataweek hope you are able to make good use of this handbook, and wish you all the best for a productive 2019.
Brett van den Bosch
Editor
Credit(s)
Further reading:
Buy a Fluke, get one free
28 October 2020, Comtest , News
Comtest, Fluke's official South African importer, is offering one free Fluke for every Fluke purchased from any South African-based, authorised Fluke dealer. Fluke is a world leader in the manufacture, 
...
Read more...
---
Online Ohm's law calculator from Mouser
28 October 2020 , News
The famous Ohm's law states that the current flowing through a circuit is proportional to the voltage applied across both points. Mouser Electronics' online Ohm's law calculator saves engineers time by 
...
Read more...
---
From the editor's desk: Where monsters, viruses and technology meet
25 November 2020, Technews Publishing , News
I clearly remember the moment it really sank in that the world as we know it has become almost unrecognisable from a year ago. It would be hard not to remember really, because it happened only two days 
...
Read more...
---
Clearing the Static
28 October 2020, Actum Group , News
ESD training and compliance
According to Desco Industries, electrostatic discharge (ESD) can change the electrical characteristics of a semiconductor device, degrading or destroying it entirely. ESD 
...
Read more...
---
SA project receives international energy award
25 November 2020 , News
South Africa's largest energy efficiency initiative, the SA Industrial Energy Efficiency Project, has won the highest international accolade for an energy programme – the International Energy Project 
...
Read more...
---
Intelsat brings space STEM to students in Africa
25 November 2020 , News
Intelsat is partnering with XinaBox to deliver space-focused science, technology, engineering and mathematics (STEM) learning tools to teenagers across the African continent. Intelsat is sponsoring 
...
Read more...
---
DesignSpark racks up one million members
25 November 2020 , News
RS Components recently marked a significant milestone when its DesignSpark engineering platform surpassed one million members. This comes just a few months after DesignSpark celebrated ten years of 
...
Read more...
---
Personality profile: Dereck Styane
25 November 2020, Phoenix Contact , News
"We do try and develop people and promote them from within the company, so I savour people's personal growth that I've overseen."
Read more...
---
MTN and Siyavula enabling maths and science learners
25 November 2020 , News
Lockdown or no lockdown, South African learners will do what it takes to ensure that they are ready for their year-end exams. So says the MTN SA Foundation, which partnered with digital teaching and learning 
...
Read more...
---
Production Logix appoints new business development manager
25 November 2020, Production Logix , News
KwaZulu-Natal based electronics contract manufacturer, Production Logix, is broadening its scope and sharpening its focus as it expands its footprint across South Africa and into southern Africa. As part 
...
Read more...
---