printer friendly version
Clearing the static: The basics of static control
27 March 2019
News
What is ESD or static?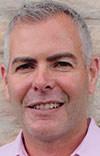 An electrostatic discharge (ESD) is the transfer of electrostatic charge between two objects of unequal electrical potential. The resulting discharge may be so small that the human body can't feel it, nevertheless it can cause serious damage to electronic components.
Examples of ESD include the shock we experience when we walk across a carpet and touch a metal doorknob, or the static we feel from jerseys. For this reason, it is important to keep static build-up in the workplace under control in order to prevent ESD occurrences; this is known as static control.
Can ESD cause damage?
Yes. Many ESD events go unnoticed but it takes only a small spark to damage sensitive electronic components; some devices may be damaged by discharges as small as 30 V. In hazardous environments, ESD can cause fires and explosions if the air contains combustible gases or particles.
We classify two types of ESD damage: total device failure and latent damage, which disables the device slightly and affects its long-term performance. Furthermore, the costs involved with static damage not only include the immediate cost of the damaged component, but the contributing cost of diagnostics, repair and labour that is needed to replace or fix the component.
Where can ESD occur?
ESD can occur anywhere and at any time. As objects come into contact with one another, an exchange of electrons takes place. This exchange creates unequal electrostatic charges on the surface of everyday objects, such as floors, chairs, work surfaces, packaging materials, plastics and papers, and these objects can charge workers in the workplace handling ESD-sensitive devices. Telecommunications, medical and computer electronics industries are especially vulnerable to ESD.
How do I prevent ESD?
It is important to identify an electrostatic protective area (EPA), which is a defined space where no items or activities are able to cause damage to an ESD-sensitive device. The next step is to compile a comprehensive ESD control programme that outlines measures required to prevent static build-up in the workplace. These measures include visible ESD signs indicating EPAs and ESD-sensitive objects, grounding of personnel, ESD testing and training, to name a few.
For more information contact Altico Static Control Solutions on +27 11 608 3001 or email sales@actum.co.za to discuss your static control requirements.
Credit(s)
Further reading:
Buy a Fluke, get one free
28 October 2020, Comtest , News
Comtest, Fluke's official South African importer, is offering one free Fluke for every Fluke purchased from any South African-based, authorised Fluke dealer. Fluke is a world leader in the manufacture, 
...
Read more...
---
Online Ohm's law calculator from Mouser
28 October 2020 , News
The famous Ohm's law states that the current flowing through a circuit is proportional to the voltage applied across both points. Mouser Electronics' online Ohm's law calculator saves engineers time by 
...
Read more...
---
From the editor's desk: Where monsters, viruses and technology meet
25 November 2020, Technews Publishing , News
I clearly remember the moment it really sank in that the world as we know it has become almost unrecognisable from a year ago. It would be hard not to remember really, because it happened only two days 
...
Read more...
---
Clearing the Static: ESD training and compliance
25 November 2020, Actum Group , News
According to Desco Industries, electrostatic discharge (ESD) can change the electrical characteristics of a semiconductor device, degrading or destroying it entirely. ESD could also potentially damage 
...
Read more...
---
SA project receives international energy award
25 November 2020 , News
South Africa's largest energy efficiency initiative, the SA Industrial Energy Efficiency Project, has won the highest international accolade for an energy programme – the International Energy Project 
...
Read more...
---
Intelsat brings space STEM to students in Africa
25 November 2020 , News
Intelsat is partnering with XinaBox to deliver space-focused science, technology, engineering and mathematics (STEM) learning tools to teenagers across the African continent. Intelsat is sponsoring 
...
Read more...
---
DesignSpark racks up one million members
25 November 2020 , News
RS Components recently marked a significant milestone when its DesignSpark engineering platform surpassed one million members. This comes just a few months after DesignSpark celebrated ten years of 
...
Read more...
---
Personality profile: Dereck Styane
25 November 2020, Phoenix Contact , Editor's Choice, News
"We do try and develop people and promote them from within the company, so I savour people's personal growth that I've overseen."
Read more...
---
MTN and Siyavula enabling maths and science learners
25 November 2020 , News
Lockdown or no lockdown, South African learners will do what it takes to ensure that they are ready for their year-end exams. So says the MTN SA Foundation, which partnered with digital teaching and learning 
...
Read more...
---
Production Logix appoints new business development manager
25 November 2020, Production Logix , News
KwaZulu-Natal based electronics contract manufacturer, Production Logix, is broadening its scope and sharpening its focus as it expands its footprint across South Africa and into southern Africa. As part 
...
Read more...
---