Static energy is an unseen threat, and the only way of knowing how to control it is by testing. Depending on your industry and application, there will be specific resistivity requirements that will govern how you should control static charge in your environment. Continuous testing is prudent to ensure compliancy and safety.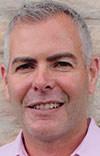 Surface resistivity standards
Conductive: Resistance to Earth of 1 x 103 Ω. Typical areas of use include explosive handling areas in mining and other industrial applications.
Dissipative: Resistance to Earth of 1 x 106 – 1 x 1011 Ω. Typical areas of use include electronics manufacturing, operating theatres, computer electronics, instrument control rooms, repair centres and production facilities.
Initial testing
Ask a credible and experienced static control specialist to come to your premises and test where your facility falls in terms of the abovementioned resistivity standards. The first items to be tested will be flooring, work benches and personnel. Your static control provider will then be able to recommend where ESD control measures need to be implemented, as well as the best combination of products for the ESD protected area.
For more information contact Altico Static Control Solutions on +27 11 608 3001 or email sales@actum.co.za to discuss your static control requirements.