Once you've identified an ESD protected area (EPA) and the combination of ESD (electrostatic discharge) control products your facility requires, continuous testing and monitoring need to be conducted. ESD standard IEC 61340-5-1 requires ESD facilities to conduct regular testing and monitoring in order to remain compliant and safe.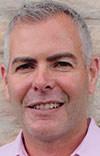 Types of ESD tests include the following:
Personnel testing: the personnel grounding tester is a wrist strap/footwear tester that checks grounding systems before personnel enter the EPA. Check twice daily.
Standing operations: check that the resistance of the person to ground is less than 3,5 x 107 Ω, using a megohmmeter. Check twice a year.
EPA testing: check workstations, floor mats, ESD ground connections, ionisers and ESD instruments. Check monthly, and check instruments annually.
In-field testing: use a static locator to measure instantly whether static charges are present, how much and in which polarity.
Continuous monitoring methods (check annually):
• Capacitive: affected by noise and capacitive variations associated with personnel and the environment.
• Dual-wire/current loop: accurate but expensive system requiring special wrist straps.
• Wave distortion detection: an effective system that is not affected by interference.
For more information contact Altico Static Control Solutions on +27 11 608 3001 or email sales@actum.co.za to discuss your static control requirements.