printer friendly version
Clearing the static: ESD testing and monitoring – Part 2
26 June 2019
News
Once you've identified an ESD protected area (EPA) and the combination of ESD (electrostatic discharge) control products your facility requires, continuous testing and monitoring need to be conducted. ESD standard IEC 61340-5-1 requires ESD facilities to conduct regular testing and monitoring in order to remain compliant and safe.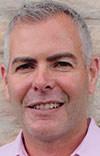 Types of ESD tests include the following:
Personnel testing: the personnel grounding tester is a wrist strap/footwear tester that checks grounding systems before personnel enter the EPA. Check twice daily.
Standing operations: check that the resistance of the person to ground is less than 3,5 x 107 Ω, using a megohmmeter. Check twice a year.
EPA testing: check workstations, floor mats, ESD ground connections, ionisers and ESD instruments. Check monthly, and check instruments annually.
In-field testing: use a static locator to measure instantly whether static charges are present, how much and in which polarity.
Continuous monitoring methods (check annually):
• Capacitive: affected by noise and capacitive variations associated with personnel and the environment.
• Dual-wire/current loop: accurate but expensive system requiring special wrist straps.
• Wave distortion detection: an effective system that is not affected by interference.
For more information contact Altico Static Control Solutions on +27 11 608 3001 or email sales@actum.co.za to discuss your static control requirements.
Credit(s)
Further reading:
Locked down but not knocked out
25 March 2020, ExecuKit , News
As a business, we are facing extremely hard times with the current worldwide pandemic and isolation. We are all maintaining social distancing and must learn how to do business with an enforced lockdown 
...
Read more...
---
From the editor's desk: A new era – after mourning comes rebuilding
29 April 2020, Technews Publishing , News
When I sit down to write these columns once a month, even if the topic I decide to write about is not all sunshine and roses, I always try and look for a silver lining. I'm simply not able to do that 
...
Read more...
---
Personality profile: Chris Viveiros
29 April 2020, Otto Wireless , News
The operations director of Otto Wireless Solutions shares his background, experience, advice and thoughts on the future.
Read more...
---
Locked down but not knocked out
29 April 2020, ExecuKit , News
We as a company salute the component suppliers who have supported us and are there to assist during this time even if the requests we pose are not always realistic.
Read more...
---
Electronics industry tackling the coronavirus
29 April 2020 , News
2020 has been a crazy year already. From Australian bushfires to climate emergencies to US trade tariffs, the start of the decade hasn't been very positive. Not only this, within the last few months there 
...
Read more...
---
SqwidNet becomes first Sigfox-accredited lab in southern hemisphere
29 April 2020, iSERT , News
iSERT (Safety, EMC, RF, Testing), a leader in the provision of turnkey testing solutions for EMC, RF and safety testing, has collaborated with SqwidNet, the only licenced Sigfox operator in South Africa, 
...
Read more...
---
Clearing the Static: ESD cleaning and hygiene products
29 April 2020, Altico Static Control Solutions , News
In light of the current COVID-19 pandemic, Actum Group would like to remind electronics manufacturers of our range of antistatic cleaning agents, cleanroom materials and PPE.      
Cleanroom garments and 
...
Read more...
---
Jemstech continuing its growth path
29 April 2020, Jemstech , News
Since its inception in 2005 and especially during the past five years, Jemstech has grown from a medium-sized electronic manufacturing services (EMS) provider into one of the major players for electronics 
...
Read more...
---
Company profile: Phoenix Contact
29 April 2020, Phoenix Contact , News
Phoenix Contact was founded in 1923 in Essen, Germany, by Hugo Knümann. It entered the South African market in 1969 through a local distributor, and was later established as a wholly owned subsidiary 
...
Read more...
---
In memoriam: Vivienne Caroline Dorrington - 19 June 1958 – 21 April 2020
29 April 2020, Technews Publishing , News
It is with great sadness that we announce the death of our CEO, Vivienne Dorrington, after a long and brave battle with cancer. Like her father, Ray Beaumont, who founded Technews Publishing in 1985, 
...
Read more...
---