printer friendly version
Clearing the static: ESD testing and monitoring – Part 2
26 June 2019
News
Once you've identified an ESD protected area (EPA) and the combination of ESD (electrostatic discharge) control products your facility requires, continuous testing and monitoring need to be conducted. ESD standard IEC 61340-5-1 requires ESD facilities to conduct regular testing and monitoring in order to remain compliant and safe.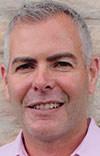 Types of ESD tests include the following:
Personnel testing: the personnel grounding tester is a wrist strap/footwear tester that checks grounding systems before personnel enter the EPA. Check twice daily.
Standing operations: check that the resistance of the person to ground is less than 3,5 x 107 Ω, using a megohmmeter. Check twice a year.
EPA testing: check workstations, floor mats, ESD ground connections, ionisers and ESD instruments. Check monthly, and check instruments annually.
In-field testing: use a static locator to measure instantly whether static charges are present, how much and in which polarity.
Continuous monitoring methods (check annually):
• Capacitive: affected by noise and capacitive variations associated with personnel and the environment.
• Dual-wire/current loop: accurate but expensive system requiring special wrist straps.
• Wave distortion detection: an effective system that is not affected by interference.
For more information contact Altico Static Control Solutions on +27 11 608 3001 or email sales@actum.co.za to discuss your static control requirements.
Credit(s)
Further reading:
From the editor's desk: Making and sending things to space
29 May 2020, Technews Publishing , News
In this issue, one of the topics we are featuring is the aerospace and military/defence sector.
Read more...
---
Personality profile: David Power
29 May 2020, Cadshop , News
"Aspire to work for a company that you admire, and for a boss that you want to serve, that shares your passion and motivation."
Read more...
---
Designing for military and defence applications
29 May 2020, Omnigo, Kreon Technology , News
No business can stand on its own without strong partnerships and stakeholder relationships. In this regard the military and defence industry is no exception.
Read more...
---
Why 'new space' satellites demand a new approach to components
29 May 2020, Avnet South Africa , News
New space is opening up exciting opportunities for businesses, which can create completely new products, services and capabilities that were, until recently, impossible or impractical.
Read more...
---
Clearing the Static: Safe storage and transportation of components
29 May 2020, Altico Static Control Solutions , News
During product transportation or storage, humidity can lead to excessive moisture inside of packaging, which can potentially damage electronic components by causing corrosion and mould-attack. Apart from 
...
Read more...
---
Elmatica's SA seminars on PCB design a success
29 May 2020, Elmatica , News
During March, just weeks before COVID-19 resulted in South Africa going into lockdown, Elmatica held several seminars in the country, to get closer to and educate the local industry on printed circuit 
...
Read more...
---
Vepac launches new website
29 May 2020, Vepac Electronics , News
Vepac Electronics has recently launched its new and optimised website to enable its customers to navigate effortlessly, with a host of new products and related datasheets. Visitors to the site are also 
...
Read more...
---
Comtest trading for 15 years
29 May 2020, Comtest , News
Comtest, one of South Africa's leading providers of test, measurement and communications equipment, is proud to mark its 15-year trading milestone in 2020. CEO Barend Niemand says, "Comtest has representation 
...
Read more...
---
Locked down but not knocked out
25 March 2020, ExecuKit , News
As a business, we are facing extremely hard times with the current worldwide pandemic and isolation. We are all maintaining social distancing and must learn how to do business with an enforced lockdown 
...
Read more...
---
From the editor's desk: A new era – after mourning comes rebuilding
29 April 2020, Technews Publishing , News
When I sit down to write these columns once a month, even if the topic I decide to write about is not all sunshine and roses, I always try and look for a silver lining. I'm simply not able to do that 
...
Read more...
---