printer friendly version
From the editor's desk: Embedded computing drives change
31 July 2019
News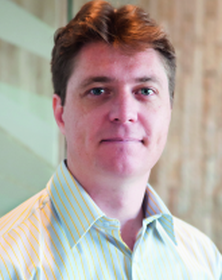 Mike Goodyer says it best in the title of his article on page 16: "The only constant is change." While he meant that in relation to developments at Microtronix Manufacturing and within the local electronics manufacturing industry at large, it is an adage that certainly holds true for pretty much every aspect of electronics technologies.
One particularly interesting aspect is the evolution (one could almost say revolution) of embedded computing and edge computing. As a colleague was enthusing about the other day, nowadays you can buy a CCTV camera made in China that costs next to nothing, has really good features and runs an embedded operating system like Linux on a circuit board the size of a postage stamp.
In his article on page 25, Farnell's global head of technical marketing and solutions development, Cliff Ortmeyer, gathers the thoughts of several leading global semiconductor manufacturers on this topic, and the sheer range of their responses illustrates just how vast the variety of applications for embedded systems is, and how deeply they have already, and will continue to, penetrate our modern lives.
In a 2018 research report, Variant Market Research predicted that the global embedded computing market is expected to reach $316,2 billion by 2025 from $172,9 billion in 2017. It went on to point out that rising wireless communication infrastructure, increasing adoption of consumer electronics along with growing adoption of Artificial Intelligence (AI) are the factors driving the growth of the embedded computing market.
I think one of the most exciting things about where the market is going, is the fact that it opens up all sorts of possibilities, not only for the mainstream electronics industry, but for the makers and hobbyists out there. Nowadays a person with a bright idea but almost no knowledge of how a capacitor or transistor works, can buy a single-board computer like a Raspberry Pi and play around to their heart's content – whether just for fun or for a marketable product.
Also in this issue, Mark Patrick from Mouser's article on page 28 highlights some cost-effective tools that makers and small businesses can use to innovate. As he points out, "some of the most innovative 'out of the box' concepts come from this sector. All too often, major companies have very strict and structured screening processes relating to their R&D activities. These can preclude assigning resources to high-risk or niche projects where it is unclear if there will be a return on the investment."
Whatever level you are designing at, we have you covered, as this edition of Dataweek comes out with the latest edition of our annual Electronics Buyers' Guide – EBG 2020 (yes, we really do come from the future). In it, you'll find anything and everything you might need to design, build and test your latest electronics design.
Credit(s)
Further reading:
Buy a Fluke, get one free
28 October 2020, Comtest , News
Comtest, Fluke's official South African importer, is offering one free Fluke for every Fluke purchased from any South African-based, authorised Fluke dealer. Fluke is a world leader in the manufacture, 
...
Read more...
---
Online Ohm's law calculator from Mouser
28 October 2020 , News
The famous Ohm's law states that the current flowing through a circuit is proportional to the voltage applied across both points. Mouser Electronics' online Ohm's law calculator saves engineers time by 
...
Read more...
---
Clearing the Static
28 October 2020, Actum Group , News
ESD training and compliance
According to Desco Industries, electrostatic discharge (ESD) can change the electrical characteristics of a semiconductor device, degrading or destroying it entirely. ESD 
...
Read more...
---
Coalition calls on European Commission to postpone SCIP deadline
30 September 2020 , News
A coalition of 40 industry organisations has written a letter to European Commission President Ursula von der Leyen calling for decisive action to solve implementation issues within the EU Waste Framework 
...
Read more...
---
Follow this engineering journey of a 3D-printed boat
30 September 2020, RS Components (SA) , News
RS Components is releasing a 10-episode documentary series – titled SeaQuest – featuring members of its DesignSpark engineering community who embarked on a first-of-its-kind challenge to design, test 
...
Read more...
---
Mouser revamps technical resource centre
30 September 2020, TRX Electronics , News
Mouser Electronics has redesigned its Technical Resource Centre, which contains the global distributor's ever-expanding collection of technical articles, blogs, eBooks, and Methods technology and solutions 
...
Read more...
---
From the editor's desk: Electric and autonomous vehicles driving full-speed ahead
28 October 2020, Technews Publishing , News
I still can't stop myself from doing a double-take when I hear that Tesla is rolling out a software update to add some sort of new functionality to its cars. Some of those updates are pointless show-off 
...
Read more...
---
Electronics news digest
28 October 2020 , News
South Africa
• The Department of Defence (DoD) has appointed a special team, called 'Save Denel' to investigate Denel's financial struggles, and the impact they might have on SA National Defence Force 
...
Read more...
---
Clearing the Static
28 October 2020, Actum Group , News
The Importance of ESD audits
An ESD audit is the first step in establishing an effective static control programme. Before you invest money in new ESD equipment, an ESD audit will help you identify vulnerable 
...
Read more...
---
TRX welcomes Hannes Taute as new MD
28 October 2020, TRX Electronics , Editor's Choice, News
We delve into his background, what his plans for TRX Electronics are, and how he envisions what the future of the local electronics industry will look like.
Read more...
---