printer friendly version
Battery Technologies Conference 2019
25 November 2019 News Editor's Choice
Batteries are a critical enabler of the Fourth Industrial Revolution, powering technology in products from laptops and handheld devices to electric vehicles and renewable energy storage. However, with more batteries placed on the market, the need for solutions when they reach their end of life is rising.
The increasing demand for batteries is also revealing and amplifying a wide spectrum of risks associated with the materials that make up the batteries themselves.
The risks present significant reputational, legal, compliance and commercial concerns for major industries while simultaneously responding to external pressure concerning their products. Some promising solutions to address these issues are already underway although there are still gaps that need to be filled through increased interactions and accelerated cooperation towards common transformational goals.
A primary reason for this is that the battery value chain is a complex system that comprises participants from various industries and sectors. Similarly, although lithium-ion batteries for instance are not toxic in the same way as lead-acid or nickel cadmium batteries, they do contain elements that should be prevented from being exposed to the environment.
Equally important is the potential to recover the materials in waste batteries for the reuse in new batteries. With the unprecedented growth in the market, the demand for raw materials has increased significantly and recycled materials can be a positive contribution from both an environmental and an economic perspective.
It is against this background that the Battery Technologies Conference 2019 was held at Emperor's Palace on 25 October. Featuring a diverse array of speakers, the conference addressed developments impacting batteries and power management in portable devices including smartphones, laptops/tablets, medical devices, wearable, electric vehicles, military and the various industrial applications.
Exploring zinc-bromine flow batteries as standby energy storage for mobile phone towers in South Africa
Keith MacTaggart, chief deployment officer at Redflow, highlighted the performance benefits and applications of the company's ZBM2 battery. Established in Australia in 2005, Redflow designs and manufactures zinc-bromine flow batteries, which have been deployed in Australia, Asia-Pacific, southern Africa, the Middle East and Europe.
One of the key characteristics of Redflow's flow chemistry is the that it acts like a reversible electroplating process, so the battery can repeatedly use 100% of its energy capacity and run flat without incurring any damage. It has a high tolerance to ambient temperatures without external cooling and its modular design enables scalability from 10 kWh to several MWh.
These features make the ZBM2 battery particularly suitable for telecommunications deployments such as cellphone towers. In appearance it is very unlike any conventional battery, and can't be broken down and re-configured for resale. The battery furthermore has a mechanical anti-theft feature which kills the battery if it is moved without properly shutting it down first, and a software anti-theft feature that can be configured so the battery can be killed if it is disconnected from the BMS (battery management system) server.
Recycling batteries in a circular economy
Next to speak was Keith Anderson, chairman of eWASA (e-Waste Association of South Africa). eWASA's functions include the management of an e-waste recycling system on behalf of industry, education and training, management of data, clearance and controlling, and research and development. eWASA has also submitted an Industry Waste Management Plan (IWMP) to the minister of the environment, forests and fisheries which includes batteries.
The South African e-waste recycling industry is already well structured, consisting of 4 tiers: 1) Cradle to cradle recyclers; 2) First line recyclers; 3) Entry level dismantlers; 4) Waste pickers. Working in unison, this tiered structure enables job creation as well as a circular economy for e-waste.
Various initiatives are underway to control e-waste across the country's public and private sectors. Roughly 45% of e-waste is produced by national and provincial government, 35% by the business sector, and 20% by households. The main culprits are CRT monitors, CFLs (compact fluorescent lights), printer cartridges and toner ink bottles, and batteries.
There is currently no lithium-ion battery recycling facility in South Africa, but eWASA is hard at work lobbying for change. While it would require a concerted effort from many role-players, the successful establishment of such a facility would provide environmental as well as economic benefits to South African society.
An assessment towards a low-cost industrialisation of lithium batteries
Professor B.J. Bladergroen from the South African Institute For Advanced Material Chemistry (SAIAMC) at the University of the Western Cape discussed the global proliferation of lithium-ion batteries in recent years, and how this has led to a rapid decrease in the cost of these batteries.
He focused on what a game-changer it could be for South Africa if it were able to establish production facilities for lithium-ion batteries. He emphasised that SA has 80% of high-quality manganese resources and sufficient nickel resources, both key ingredients in Li-ion battery production. There is also no reason why the country couldn't produce other components for battery production, including anode material and aluminium and copper foil.
As things stand, Bladergroen identified the following as the primary challenges to commercialising Li-ion battery production across the African continent:
• Africa has copper but no battery grade copper foil.
• Africa has aluminium but no battery grade aluminium foil.
• Africa has nickel, cobalt and manganese but no • NMC (nickel-manganese-cobalt).
• Africa has fluor but no battery grade electrolyte.
• Africa has high quality graphite but no battery grade graphite.
• Africa has Li2CO3deposits but no cost effective battery grade LiOH.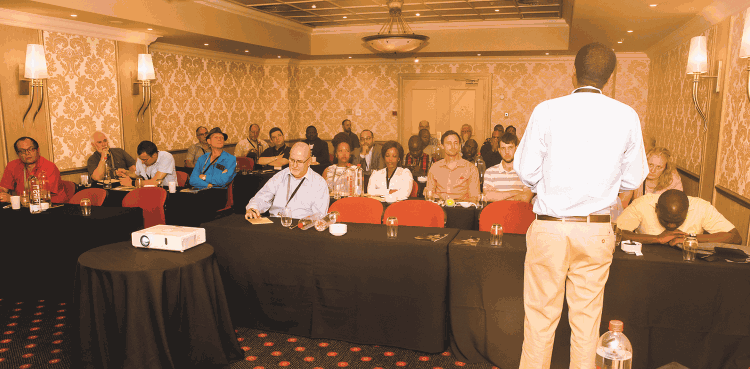 Exploring a pivot towards battery technologies: Does SA's environmental regulatory framework promote the uptake of such technology?
"Battery technology is a valuable tool for meeting sustainability goals, and an enabler in SA's transition to a low carbon economy (a commitment made in terms of our NDC under the Paris Agreement)," stated Webber Wentzel's Gillian Niven.
She pointed out that storing electricity can provide a number of environmental benefits:
• No GHG emissions.
• Accelerates broader adoption of renewable energy –increases economic value of renewables.
• Allows renewable energy to have flexible generation – promotes efficiency.
• The added capacity provided by electricity storage can delay or displace current dependence on fossil fuel generated energy.
The drawbacks she identified include the fact that the legal framework is lagging behind, as it was not developed with such technologies in mind – which may pose unduly burdensome obstacles to producers. This depends on the type and efficiency of storage technology, for example batteries use raw materials such as lithium, vanadium and lead, which present environmental hazards if they are not disposed of or recycled properly; and there are emissions produced in the manufacturing of these technologies.</i>
To address some of the challenges, Niven suggested that more mines are required to support battery associated minerals (i.e., cobalt, iron, lithium, manganese and nickel). Co-locating BESS (battery energy storage system) facilities with the solar or wind generating source may further streamline the process and provide economic advantages. BESS projects may fall within permitted uses for electrical substations and transmission and distribution facilities.
The vanadium redox flow battery as a safe, long-duration storage solution for Africa
Bushveld Energy's minerals division has the ambition to grow into one of the world's most significant, lowest cost and vertically integrated vanadium companies, stated Peter Oldacre, the company's head of origination and investment. Its key focus is on electrolyte manufacturing (with an initial target of 200 MWh per annum) and vanadium redox flow battery (VFRB) assembly and manufacturing, MW-scale energy storage projects, deployment models and leasing models (targeting 1000 MWh opportunities by 2020).
Some of the advantages of VFRB batteries include their ability to repeatedly charge/discharge over 35 000 times for a lifespan of over 20 years, 100% depth of discharge without performance degradation, low cost per kWh, and safety, to name a few. There are hundreds of VRFBs deployed globally, including the largest battery currently under construction in Dalian City, China – with a rated power of 200 MW and capacity of 800 MWh.
Looking at the big picture, Oldacre noted that there is currently a regional misalignment between new renewables and existing transmission and distribution infrastructure in SA, as most new renewable energy IPP (independent power producer) generation capacity has been installed in the Northern Cape, especially solar PV, and the Eastern Cape, especially wind. Yet, those two provinces have the least installed transmission and distribution capacity in the South African power system.
This creates multiple challenges locally that may not appear in national models, such as power evacuation constraints, power quality, and demand and load imbalance. "Strategically positioned energy storage would alleviate these locational challenges," Oldacre stated.
The energy transition and opportunities for South Africa
David Sekgororwana, project development manager at the IDC (Industrial Development Corporation), explored the role of the IDC in the development of the energy storage industry, through a coordinated strategy that aims to position South Africa in adapting to global trends in energy transition to remain relevant and competitive.
One example of IDC's involvement is a partnership with Bushveld Energy to develop the aforementioned vanadium value chain in energy storage. Further projects aimed at supporting the development of the lithium-ion battery value chain include:
• Production of cobalt sulphate and cobalt oxide as feedstock to produce NMC battery material for the Li-ion battery technology – capex is estimated at R350 million.
• Production of nickel sulphate as feedstock to produce NMC.
• Production of manganese sulphate as feedstock to produce NMC and LMO (lithium manganese oxide) based on Delta EMD technology now owned by University of Limpopo (UL).
• Production of NMC precursor material in collaboration with technology provider Beijing EASpring in China and with local technical expertise support from UL. Capex is estimated at R2 billion. Cobalt supply and price volatility are major risks to the project.
• Production of LMO precursor material in collaboration with UL and the department of science and innovation (DSI). Project is suspended pending improvements in market conditions.
• Expansion of the NMC precursor plant with lithiation capacity to advance the NMC precursor materials to NMC cathode materials.
• Production and development of lithium, nickel and cobalt resources as feedstock to affect the lithiation of NMC precursor materials to produce NMC cathode materials.
Automotive batteries and powertrain technologies
Hiten Parmar, director at uYilo eMobility Programme, focused on the increased uptake of electric vehicles (EV), driven in large part by worldwide regulatory requirements on fuel economy for emissions. He outlined the essential roles performed by batteries in automotive applications, from the conventional internal combustion engine through to hybrid and full electric vehicles.
Although electric vehicles are still a rare sight on South Africa's roads, there is more going on than most of us realise. Parmar's presentation showed that, as at June 2019, there were 4827 hybrid electric vehicles, 535 plug-in hybrid electric vehicles, and 472 battery electric vehicles in the country. Their utility is viable but somewhat constrained by a charging infrastructure which is mainly concentrated around major cities, with a total of 118 charging points countrywide.
SA is highly active in the electric mobility sector, which efforts are assisted by the national uYilo eMobility Technology Innovation Programme, which was established in 1993 to serve as a multi-stakeholder, collaborative programme focused on enabling, facilitating and mobilising the growth within the transport and complementary green economy sector in South Africa.
The resulting ecosystem encompasses everything from energy generation and smart grids, standards and charging infrastructure, to battery recycling, battery second life, mobility options and connectivity.
Further reading:
From the editor's desk: Are electromagnetic waves culpable in making us sick?
30 June 2020, Technews Publishing , News
When I started writing my column for this issue, I was determined to come up with a topic and a way to avoid mentioning the 'C' word. I came close – you will only find 'COVID-19' mentioned once or twice 
...
Read more...
---
To fake or not to fake
30 June 2020 , News
Prof. Johan Meyer explores the complex and controversial topic of the potential link between the global rollout of 5G networks and the COVID-19 pandemic.
Read more...
---
Clearing the Static: Curb the spread of COVID-19 with stringent floor hygiene
30 June 2020, Actum Electronics , News
According to the World Health Organisation (WHO), COVID-19 is primarily transmitted from person to person through respiratory droplets that emerge from the nose and mouth when an infected person speaks, 
...
Read more...
---
Personality profile: Warren Mande
30 June 2020, Altron Arrow , News
"It is said that "culture eats strategy for breakfast". Look to join companies whose culture fits your personal belief system."
Read more...
---
Not the end, but a journey
30 June 2020, ExecuKit , News
ExecuKit's Renita Fleischer and Elizna Classen offer local companies a route to help them navigate their way through what has become the 'new normal.'
Read more...
---
Elmatica CEO to vice chair IPC cybersecurity task group
30 June 2020, Elmatica , News
Didrik Bech, CEO of printed circuit broker Elmatica, has been appointed to serve as vice chair for IPC's new cybersecurity task group. The 2-12c Task Group leadership is a representation of IPC as an 
...
Read more...
---
From the editor's desk: Making and sending things to space
29 May 2020, Technews Publishing , News
In this issue, one of the topics we are featuring is the aerospace and military/defence sector. The feature includes an analysis of what it takes to successfully design and manufacture products in this 
...
Read more...
---
Electronics news digest
29 May 2020, Technews Publishing , News
South Africa
• Acting minister of communications and digital technologies, Jackson Mthembu, joined the world in observing World Telecommunication and Information Society Day (WTISD). Proclaimed by the 
...
Read more...
---
Personality profile: David Power
29 May 2020, Cadshop , News
"Aspire to work for a company that you admire, and for a boss that you want to serve, that shares your passion and motivation."
Read more...
---
Designing for military and defence applications
29 May 2020, Omnigo, Kreon Technology , News
No business can stand on its own without strong partnerships and stakeholder relationships. In this regard the military and defence industry is no exception.
Read more...
---