printer friendly version
Clearing the Static:Topic 9: Time to audit your ESD environment
25 November 2019
News
Now that we are nearing the end of the year, it is a good time to audit your existing static control products and procedures. The first line of defence should be your antistatic floor, since this is the biggest component within your static control programme.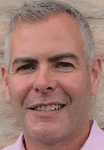 The scuff of a shoe or scraping of a chair on a floor could create an electron imbalance, causing an electrostatic discharge. Take the necessary precautions now to ensure your business enters the new year compliant and guarded.
The Polyflor ESD Range(Content provided by Polyflor)
The Polyflor ESD range has been specifically engineered to combat electrostatic discharge (ESD) at the source by facilitating a uniform flow of static electricity directly to a ground point. The range includes static dissipative, electrostatic conductive, and conductive ROF floorings.
This flooring has excellent abrasion and chemical resistance, and can be welded to create a completely impervious floor, offering no sanctuary to dirt and bacteria. The closed surface and high vinyl content make Polyflor ESD floor coverings easy and economical to maintain.
Treatments for older flooring
If your floor has been in use for five years or longer and is looking dull, we do have a range of specialised ESD cleaning or strip and seal applications.
Apart from daily sweeping and mopping, it is recommended to seal your floor with an antistatic coating to restore its electrical properties, physical longevity, and gloss. For vinyl flooring we recommend the ACL Staticide 4600 Floor Finish range. For daily floor cleaning, we recommend the ACL Staticide 4020: an anti-static, neutral and non-abrasive cleaner that can be used in all facilities.
Altico Static Control Solutions can visit your premises and inspect your flooring to ensure your business is compliant and guarded.
For more information contact Altico Static Control Solutions on +27 11 608 3001 or email sales@actum.co.za to discuss your static control requirements.
Credit(s)
Further reading:
SAAB Avionics approves Elmatica auditor for PCB subcontractors
29 January 2020, Elmatica , News
Expanding on its international relationship with SAAB Avionics, printed circuit board supplier Elmatica's Jan Pedersen successfully completed the Part 21, Subpart G training, regarding auditing of printed 
...
Read more...
---
Electronics news digest
29 January 2020 , News
South Africa
• More than 2400 people braved pouring rain in Gauteng to attend the 5th Science Forum South Africa (SFSA) at the CSIR International Convention Centre in December. The annual Department 
...
Read more...
---
Appointment: ExecuKit
29 January 2020, ExecuKit , News
ExecuKit has appointed Marshant Benadie in a technical support role.    His duties will include developing business with clients within the electronics distribution and manufacturing industry; managing 
...
Read more...
---
Repro installs new SMT production line
29 January 2020 , News
The company is actively seeking business for this new assembly line, which promises extensive flexibility and high accuracy, and can easily be expanded for higher production volumes.
Read more...
---
AREI's plans for 2020
29 January 2020 , Editor's Choice, News
Erich Nast, chairman of AREI, discusses what the association's plans are to tackle the challenges and opportunities that lie ahead.
Read more...
---
Check out Dataweek's new-look website
29 January 2020, Technews Publishing , Editor's Choice, News
Our technical design elves have been locked away in our basement for months, improving the visual design and functionality of the Dataweek website.
Read more...
---
From the editor's desk: A fresh start, but a sad farewell?
29 January 2020, Technews Publishing , News
A couple of years ago, not many people had heard of Yekani. The company bought a stake in the well-known East London-based satellite decoder maker, Vektronix, and subsequently acquired it in its entirety. When 
...
Read more...
---
Actum Group merges its brands under one roof
29 January 2020, Actum Electronics , News
Over the years, Actum Group has been built through partnerships, collaborations and acquisitions of leading companies with a long history and rich legacy in the industry. These companies include Actum 
...
Read more...
---
Company profile: ETION Create
EMP 2020 Electronics Manufacturing & Production Handbook, ETION Create , News
ETION Create is an original design manufacturer (ODM) that has been in operation for more than 25 years. Originally known as Parsec, the company was founded in 1993, focusing on the design, development 
...
Read more...
---
Company profile: Laser Stencil Technology
EMP 2020 Electronics Manufacturing & Production Handbook, Laser Stencil Technology , News
Since its inception in 2004, Laser Stencil Technology has grown into a prominent figure in the South African electronics manufacturing industry. Having been involved in circuit board manufacturing using 
...
Read more...
---