printer friendly version
From the editor's desk: A fresh start, but a sad farewell?
29 January 2020
News
A couple of years ago, not many people had heard of Yekani. The company bought a stake in the well-known East London-based satellite decoder maker, Vektronix, and subsequently acquired it in its entirety.
When Yekani announced that it was launching a new R1 billion, 28 000 square metre manufacturing facility in mid-2018, I was present at the launch event and it was very impressive, to say the least. Not only the trade media like Dataweek, but also the mainstream media was in attendance, as well as dignitaries, politicians, radio and TV personalities, and the like.
Unfortunately, since late last year, the company has been in the news for all the wrong reasons. Less than a year and a half after its launch, when it promised to employ more than 1000 people, the company instead retrenched more than 200 workers.
Since then, things have sadly only gotten worse. There were sensationalistic media reports in January that Yekani is facing liquidation and unable to repay a R200 million loan to Standard Bank, and that some employees had not been paid for months. Inevitably, the issue has been politicised too, with government blaming mismanagement at Yekani for its failure, and Yekani in turn bemoaning the lack of meaningful government support for locally manufactured products. Electronics manufacturing equipment suppliers that Dataweek knows well and has worked with closely over many years have also been burned by the whole affair, so all in all the knock-on effects of Yekani's dire straits extend to many businesses and individuals.
It's only fair to mention at this point that a press statement from Yekani, responding to the latest media speculation, stresses that the matter is now sub-judice, and that therefore "Yekani is currently unable to provide further details or comment on any rumours around this matter as it runs the risk of prejudicing or interfering with the pending court proceedings and its outcome."
Let's face it, R1 billion is a lot of money, and the endeavour was always bound to be fraught with risks, but to see it come to such a disastrous end is a tragedy. It goes beyond the failure of a single company, and speaks to the ability of the South African industry to sustain and nurture an ambitious venture of such a size. Perhaps it will turn out that there has been mismanagement at Yekani, or perhaps it will manage to rally and recover from its current situation, but I believe the blame should be laid directly at the feet of the government, for its inability to create, and strongly enforce, policies that truly benefit local manufacturing, rather than continuing to pay lip service to it.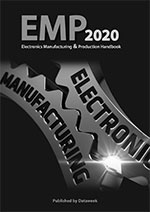 But enough of the doom and gloom. A new year is all about a fresh start, and in what has become a tradition for Dataweek to do its part to get the industry off on the right foot, we're also bringing you the latest edition of our annual Electronics Manufacturing & Production (EMP) Handbook. EMP turns five this year, and we've once again packed it with opinions and technical articles from leading experts in the industry, as well as a plethora of equipment, tools, accessories and consumables, and a directory of South African manufacturers, suppliers and service providers.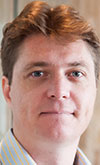 Here's hoping for a fantastic 2020 for the South African electronics manufacturing industry, and for all of our readers.
Brett van den Bosch
Editor
Credit(s)
Further reading:
From the editor's desk: Yes, it's that thing everyone's talking about
25 March 2020, Technews Publishing , News
Call me a pessimist, but I'm absolutely, 100% certain that I'm going to catch COVID-19 (or the 'novel coronavirus' if you prefer to call it that) – if I haven't done so already. At least the mortality 
...
Read more...
---
Electronics news digest
25 March 2020 , News
Overseas
Business
• ams reported record revenues and results for full year 2019, with revenues up 32% year-on-year, and fourth quarter revenues exceeding expectations with strong adjusted operating 
...
Read more...
---
XinaBox – Reaching for the stars
25 March 2020, RS Components (SA) , News
From collecting data in sub-zero Antarctica to rapid circuit prototyping on the International Space Station this South African company is reinventing the way we approach IoT while inspiring students to follow STEM careers.
Read more...
---
Electrocomp launches new website
25 March 2020, Electrocomp , News
Electrocomp is inviting visitors to explore its new website, which has been designed to offer a user-friendly experience with improved navigation and functionality while allowing customers to see their 
...
Read more...
---
Looking beyond radar, the car's virtual eye
25 March 2020, Altron Arrow , News
Faster, higher-resolution radar sensors have enabled the next generation of driver assistance technologies through improvements in vehicle safety and comfort in view.
Read more...
---
Disposing of e-waste in space
26 February 2020 , News
According to BBC, there are over half a million pieces of debris floating around the Earth's orbit. Most debris within the atmosphere are lost parts from space crafts, disused rocket stages or waste from 
...
Read more...
---
IPC revises five standards
26 February 2020 , News
IPC announced the release of five newly revised standards covering several areas of the supply chain:      
· IPC/WHMA-A-620D, Requirements and Acceptance for Cable and Wire Harness Assemblies. · IPC-2223E, 
...
Read more...
---
Testerion to represent ITW EAE in SA
26 February 2020, Testerion , News
ITW EAE announced a new extended partnership agreement with Testerion South Africa to represent and distribute all ITW EAE equipment including MPM printers, Camalot dispensers, Electrovert soldering systems, 
...
Read more...
---
Würth helps produce PCBs for ventilators
25 March 2020, Würth Elektronik eiSos , News
The worldwide spread of the coronavirus is not only increasing the demand for personal protective equipment, but also for medical ventilators. In order to ensure the supply in Germany, the German government 
...
Read more...
---
u-blox acquires Thingstream
25 March 2020 , News
u-blox has acquired IoT communication-as-a-service provider, Thingstream. Thingstream provides a comprehensive, end-to-end solution for global IoT connectivity using the industry standard MQTT protocol. 
...
Read more...
---